August 7, 1945
Wabern, Germany
No. 44 (continued)

Dear Folksies,

         After completing the first part of this letter yesterday, I got mighty busy and was kept busy all afternoon. Last nite just after supper, Maj. Mackee asked me if I wanted to do an appendix, so I did, but finally made him take the darn thing out, for it was busted and was stuck deep down. He had a heck of a time getting it out then, too.
            The story that Schmitty came back with last nite has it that another 1,000 Medical Officers are going home this month on the "Green Plan" – the same deal that Wally, Frank, etc. went home on last month. If 'tis true then we will very likely have to close up, for we should, by rights, lose Huff, Cressman, Westdahl, Welles, and Schwartz and probably Johnson, unless they have x-ray men as more or less separate and essential here. Je ne sais pas! Anyway, these men are anxiously awaiting orders, which, of course, may or may not come.
         Had a circus in Kassel last week — the "Williams-Althoff" Circus.  Mr. Williams is an Englishman who was caught with his circus over in Germany when war broke out.  His wife was German (he has been married over twenty years) and so he signed over everything to his wife and brother-in-law, consequently the circus did not suffer too much from the war, despite the fact that he himself spent two years in a concentration camp.  Now his circus is traveling around Germany giving shows primarily for G.I.s.  Some of his troupe and animals are still not with him, because they are in Russian territory.  You see, it was split up into several parts so that they wouldn't have any great damage to the circus if something happened in one section, and, too, it was less of a drain on the populace to feed and house the small groups.
         Sateja, of course, was right in his element and during the last week only a minimum of work has been gotten out of him. He has been up at the circus more time than he has been here. Sure enough, he found some performers who knew and had played with his mother and dad at one time or another.
         Last Monday night we took the bus loaded with people up to see the circus and everyone enjoyed it so much and tho't it so worthwhile that the bus had to make the trip there every nite until about 100% of the outfit had seen the performance. One nite when Clint Green was at Mannheim getting some medical supplies and Hangar didn't get back by supper, as he was out getting a generator, a gang wanted to go, but they didn't want to go in anything but the bus. So, since no one other than Clint, Hanger and myself had driven the bus, I had to be relieved of my O.D. that nite and took the gang up, thus seeing the performance for a second time.
            There were beaucoup horses in the show, and they were really beautiful and mighty well-trained.  Besides the trained-horse acts and the fancy riders (female, male and youngsters) they had acrobatic acts, trapeze acts, a swell juggler, tumblers, etc.
                        Loads of love,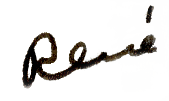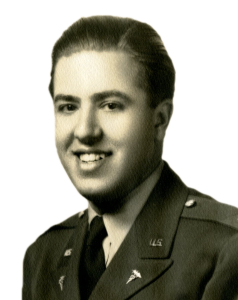 .