August 25, 1944
Southern France
No. 46

Dear Folksies,
            Lazy day – loafed around the whole time, sleeping and reading. Weather comfortable instead of scorching as yesterday, so it was possible to sleep without too much difficulty.
            Paul and Chuck just returned from an unsuccessful hunt for grouse, rabbits, boar or whatever they might have been able to run into. Apparently some of this section used to be part of the hunting preserve belonging to a hunting club, for things are fixed up pretty nicely.
            Had a couple of good meals today – our Helen is doing a good job here – swell cantaloupe for breakfast, a piece of which at lunch greatly enhanced the canned fruit cocktail dessert, which has been given us so much that it is no longer liked. Also had some fine fresh tomatoes for lunch and the string-beans at supper were fixed in a different manner than this outfit had ever had them. Yes, Helen's getting favorable comments all over here, and, of course, every time we get a chance we put in an extra plug for her. Wish our Col. had given her a free hand in our gang, like the Col. here is doing.
            Henry Stanford, the chest surgeon here (Harvard 1920) has continued to live in our tent with us. And he's quite an interesting fellow.
            The radio brings more and more good news. [René is probably referring to the Liberation of Paris on this date.]
                                                                                        Loads of love,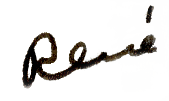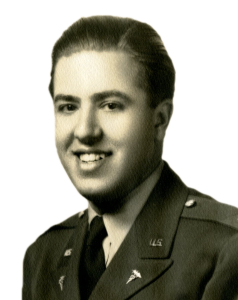 .