August 27, 1943
No. 52
Palermo, Sicily
Dear Folksies,          
            Since my last letter, I've been kept plenty busy. After the first several days of running around at various headquarters, arranging for medical corps prisoners to work in the hospital, etc., things slackened up, and as the hospital was awfully busy, I was put in the Dispensary and Ambulatory Dressing rooms, and also helped Eddie Welles in Receiving.
            A couple of days ago, however, Eddie became sick and so I had to take over Receiving completely. It's interesting – far more so than previously, but it is also about ten times the headache that it used to be. We have a fast turn-over and with Reilly continually boluxing up things by giving us mis-information as to the number of beds available, putting up and taking down beds all in the same day, etc., it has had us going round and round. This morning it took one of the Sgts. and myself exactly 4 hours to straighten out the census of the hospital. Yesterday, we had gotten one figure from the nurses on the wards, another from Reilly, another from the head nurses in the various buildings, and still another from the Registrar. If that ain't a headache, let me know what is.
            Several days ago we lost poor Cy Johnson. He had to be evacuated to Africa as he developed severe asthma. I imagine he will be sent back to the U.S. on the basis of both that and his ulcer. We may also lose three of our nurses: Irene Gallagher, Fran Powers and Bessie Lawrence. They were in an auto accident and came out with busted pelves, and Fran had a big laceration on her leg. I say "may" as there is still a little argument, but they undoubtedly will go in the next few days.
            Did I tell you that Sterba is here, running the quartermaster depot from which we have to draw supplies. He tried to be tough on us, but actually he is darned lenient.
            A couple of days ago Bob Hope was here and he gave several shows, one of which was at the hospital that is right next door to us, but unfortunately when I got un-busy it was too late to go there. All the boys say that he was swell, as was his whole show.
            I had some of my pictures developed and some I shall be able to send home in a while, but the best ones, some of the invasion, I know not if I can send as yet – despite the fact that the very same pictures were published back home in the papers by Herb White, the A.P. photographer that we had aboard the ship. Incidentally, he took my picture along with the other fellows, and he thought it would appear in one of the S.F. papers, but I guess it didn't – might get it from A.P.
Loads of love,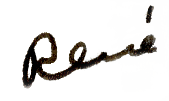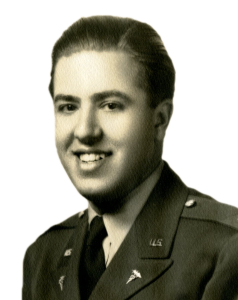 .