August 17, 1943
No. 51
Palermo, Sicily
Dear Folksies,          
            Yesterday I had a "first" — you know, doing something for the first time. The Colonel wanted some pictures taken of our area just as he had done in Casablanca, and as a consequence, someone was needed to make the arrangements and to take our x-ray technician photographer out to take the pictures. Therefore, I took Sgt. Robert Spring with me and we went out to the airport. We found the spot where the little Piper-Cub planes were located and asked the Lt. in charge if Spring could get a ride in one of the planes to photograph our area from the air.
            The Lieutenant was most obliging and Spring was taken up almost immediately. As Spring could only handle one camera at one time, and as we wanted to have some snaps from the camera that George just got (a small Argus), I asked the Lt. if I could have a ride to get some snaps with George's camera. So, I had my first plane ride.
             Gee, in those tiny, fragile things it feels just like one is on a small magic carpet. The pilot slowed down when we were over our area so that the camera speed didn't have to be so fast, and darned if it didn't feel as if we were standing absolutely still. It was really quite an experience, and I think I got some good snaps.
            The pilot told me, after I got in conversation with him, that the Piper Cub pilot who had gone over on the ship with me on the initial landing, and who took off from the ship from an improvised runway, in an amazingly short distance, had been given the Distinguished Service Cross for his work that morning. He was recognized for keeping one of the Divisions together, i.e. conducting the communications and locating the separate parts of the Division so they didn't get separated. He was quite a nice fellow and I had played cribbage with him for many hours while on the ship.
            Today Ed Cane showed up. He has been transferred from the Replacement Pool in which he was for a while, to a Medical Battalion. He had a funny experience when he got his orders, for his orders said that he was to proceed to this new outfit by motor transportation. He then found out that the outfit was in Sicily and he was still in Africa, so he wondered for a while whether he was supposed to go in an amphibious jeep or not.
Loads of love,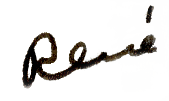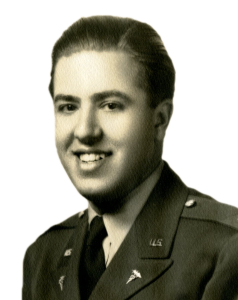 .