September 30, 1943
No 57
Palermo, Sicily
Dear Folksies,

          I've been pretty busy on an off as usual for the last couple of weeks, but things have been running pretty smoothly.
          I saw yesterday a clever article that one of the boys made up for those returning to the U.S. You know that on the way to Africa, and likewise to Sicily, the boys are given little booklets on, "So this is Africa", etc. In these booklets they give you a little history of the country, some of the customs, foods, products, some of the language, and cautions as to how to act, how to treat the "worthy Arabs", etc. Most of the stuff we found in Africa to be a lot of hooey and the booklets have become sort of a joke. Anyway, this fellow, yesterday, had a "Guide to the United States". In this he stated that one should be patronizing to the "natives"; give them an occasional cigarette "for they are worthy people"; "a drunkard causes consternation among the natives – they wonder where he could have gotten the stuff with which to get drunk"; "always preface your conversation by saying, "Now, when I was in the African invasion…"' "and always remember that you were in the 'first wave' for it's far too difficult to check to find out if that is true or not"; etc. etc. 'Tis really good and hope to get a copy.
          Anxiously awaiting the glasses you have sent, Dad. Mine really went on the ka-fritz, so have borrowed an extra one of Fadley's on and off when needed. Will be glad to receive the ones you got for me.
          About a week ago, Hal, Fran, Lois and I had a most interesting afternoon. The four of us had lunch at what used to be a swanky hotel, and then took a horse and buggy, went to visit the outfit with whom Fran and I had some dealings in our Dispensary. After that, another carriage took us to the office of the "Stars & Stripes", the local Army newspaper. We see one of the editors regularly twice a week – and he is a swell and most interesting fellow. We had a really nice visit there, getting in on lots of un-printable stuff, seeing some of the things that were to come out in later editions, etc. We saw the presses that they had taken over from the local newspaper, etc. – all most interesting.
          After the "Stars & Stripes", we visited the main cathedral here and found it rather interesting, though not nearly as pretty as the one we had visited a few weeks before. At last we got around to the dinner, and then came home and loafed around the Club. It's just what was needed.
Loads of love,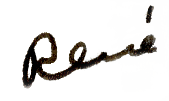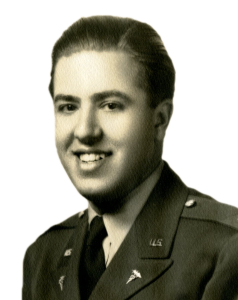 .