September 13, 1944
Carpentras, France
No. 51
Dear Folksies,
            Yesterday was really nice – a good day for wandering about. Some have been borrowing bikes from local friends and have been doing considerable cycling. In fact, Serge and Ann went for a total of about 30 miles the other day and upon their return, Ann was afraid that if she once sat down she would never be able to rise again. However, she seemed to manage pretty well the following day, and, in fact, today went for another, tho' shorter ride. I've taken a few rides, tho' none so far, on Ken's bike. It's certainly a lot better riding bikes on these roads than it was in Africa – for one does not have to look out for big gaps in the asphalt, nor does one have to dodge donkeys every few minutes.
            The new chaplain that we got in exchange for Chaplain Daib (who we all miss) is quite a queer duck.  First of all he is really too old for an overseas job, having a married daughter in the U.S.  Just how old he actually is, I know not.  He's active enough, but his ideas are even older than he appears to be. The prize was when he at first took over the chaplain's assistant that Daib had had, a fellow from L.A. by the name of Klohman.  The first thing he said to Klohman was, "Have you communicated with God recently?"  Klohman (not a religious kid at all) believing that the questioning would go no further, said that he had.  The chaplain asked other things, told him he should not smoke and he very definitely didn't want him to drink, etc., etc.
           He then asked when was the last time that Klohman had communicated with God.  By that time poor Klohman was pretty well fed up and so answered, which was probably the truth at that, that the last time he had communicated with God was in a recent poker game when he was trying to fill an inside straight.  That finished it!! Klohman is no longer a chaplain's assistant.  Instead, the chaplain has as his assistant a kid whom we have had on various occasions in the psychiatric ward because of his fanaticism and things that had led him to do — sort of schizo type.  He usually is alright, but in Sicily he tried to convert patients, so, anyway, he is the man for the Padre.  Oh yes, this chaplain even tried to get Morduant to stop dishing out the regular cigarette rations to the personnel and patients, because he "didn't believe in it."
                                                                                        Loads of love,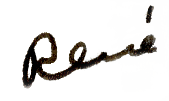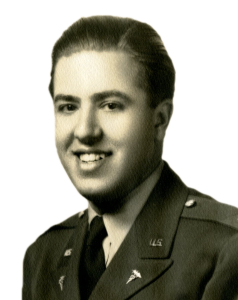 .