September 11, 1942

Camp Kilmer, New Jersey

Dear Folksies,
     On Wednesday, after writing to you, somewhat to my surprise I found that the alert was being lifted at 5 P.M. that afternoon. When I was able to phone from the Camp, about 5:30 P.M. I was able to reach Alain at work. I asked him whether he was doing anything that evening and he returned with, "Why, have you got another flood up there?" Well, as a matter of fact, it had been raining plenty and there were many mud holes here, but I did not propose that Alain come here, but rather that we should go to Trenton to have dinner with him. To this plan he was most agreeable and named a place in Trenton that we should meet.
       We had a very good dinner, the 3 of us, and stayed around until midnight as there was a floorshow and dancing at this place also. The floorshow was a small one but rather funny – part of it being kind of old-time-ish in that 3 of the old waiters got up and sang supposedly in harmony. The best part of the show was a Negro tap dancer who tapped very well in the first part of his act and then amazed us by tapping with roller skates on, doing all kinds of fancy things, and doing them all on a platform that was approximately 6 ft. by 4 ft. in dimensions.
       I don't know if Alain has written any more details to you, but I picked up a few more things from him. Alain didn't have to pay a cent for his trip across the Atlantic. He left, incidentally, from Marseille, and not from anywhere in Portugal as I had thought. From there he went to Algiers and then to Martinique, where he remained, along with a whole boatload of people, for about 3 weeks. Then the boat they got took them direct to New York. The reason he had nothing to pay, he says, was that the French Government had to pay for his passage as he was being repatriated. I don't quite get it.
       Got up early yesterday A.M. and went to Philadelphia. It was only an hour and a half trip by train and we arrived there about 9A.M. It got pretty warm and sticky after a while but we managed to walk around quite a bit and see numerous places. We visited Independence Hall where the Liberty Bell is, saw Congress Hall, Betsy Ross's home, passed William Penn's home at a distance, visited the University of Pennsylvania and went through its museum and ended up going through the Benjamin Franklin Museum.
       Arrived back at Camp and found that no new appendices had been yanked out, that Miss Thornton was beginning to get up and that Frank Lusignan was doing fine. The latest rumor is that we are now going to be shipped back to California via New Orleans so that we will be able to help pick the cotton crop in the Southern States before returning to pick the fruit crop in Calif. How's that for a good one!!
       But, seriously, our code number has been taken away from us and we haven't gotten a new one as yet. Just what that means I do not know, but code numbers refer to groups of task forces and now that we ain't got one, either we are being changed to another group or we just ain't going to leave the country as yet. Who knows?? 'Tis all a funny situation, but there is also a story I just heard around the office here, and that is that we are receiving our equipment, not all the nice stuff we worked on at Ord, but some other material – probably all in bustable crates – from Toldeo. You figure it out! I've given up!
                   Loads of love,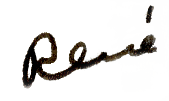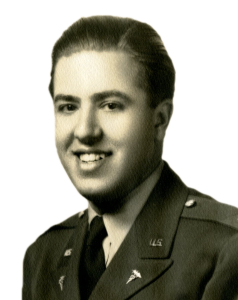 .