September 10, 1945
Near Fritzlar, Germany
No. 50 (continued)

Dear Folksies,
       At Auschwitz, they tattooed a number on Yvette's arm. Since there are but few women who ever came out of there and returned home, Yvette's arm is always attracting attention and many questions.  She has this tattoo on her left forearm, in the upper 1/3 on the dorsal aspect.  She probably could have it removed and skin grafted in its place, but she sort of prefers to keep it as is, doesn't mind the questions it provokes, etc.  Actually it doesn't look bad — it is not big, though the number runs into six figures, but it is strange.
       As I said before, from Ravensbruck they were taken to a camp near Dresden, and it was there that by sheer chance Yvette got to work in the hospital.  It was a case of mistaken identity.  She was called and asked if she would like to work in the hospital and some doctor who had been at Ravensbruck told the other doctor that she had helped him immeasurably in the care of the sick at Ravensbruck, and he should get her to help there.  Actually, Yvette had never set eyes on that doctor — and he wasn't doing it just out of kindness to her either, 'twas apparently just a mistake.  She accepted the job on the condition that her sister-in-law and another girl could work there also.  This other girl was a girl whose mother had died in camp and Yvette had promised the mother that she would care for the girl.  Anyway, they were all working in this hospital when finally the Russians arrived.
       There was apparently a field-day when the Russians got there.  The Russians came in and told the prisoners that they had to stay in the neighborhood, but that they could do what they wanted with the Germans that remained.  They did!  She told of the plundering and raping that the Russians did throughout their captured territory.
       At this same camp near Dresden was the famous Paul Colette, the man who attempted to kill Laval a few years ago, but who had been unsuccessful and, for some reason, Laval had pleaded for leniency towards him. Laval had asked that Colette's life be spared, but that he be sent to one of the camps.  [Pierre Laval was the Premier of France during the Vichy Government.  He was tried and eventually shot for treason after the liberation of France.]  Yvette met Colette, whom she says is a bit cracked, and when the opportunity to return to France arrived, he too was amid the small returning party.
                          Loads of love,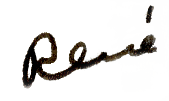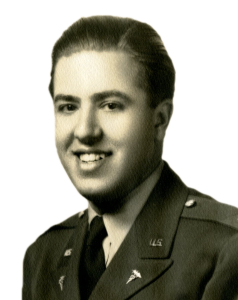 .