October 15, 1944
Epinal, France
No. 60

Dear Folksies,
            Last night we got stuck with a nice longie that kept us going way past midnight – in fact to after 3 A.M. Got up this A.M. thinking I might help as I was wide-awake, but they seemed to have caught up pretty well, so shall take this opportunity to write.
        Last night we really caught the tough babies. Had a brain case and then the one that kept us going so long at the end. The latter came in as merely a burn of face and hands and a laceration of leg with fractured tibia and fibula. But when he was turned over, Wally found that there were about 8 wounds of the leg from the buttocks on down, with considerable number of foreign bodies in them and with the popliteal artery and vein severed.
       A bad time was had by all.  It's that type of case that really holds up production in surgery, but, of course, they are the most interesting despite the fact that they are sort of heart-breaking. It's really amazing what bullets and shell-fragments can do to the human body — it's amazing and terrible, but it is also amazing what the human body can stand.  Some of the men with the worst looking and most extensive wounds seem to perk up and feel fine in very little time after the operations.  One case that Gerbode and I did some days ago, a French boy, had several scalp wounds and three wounds that went into the skull.  One of the wounds had considerable brain in the parietal region coming out. He still has necrotic brain coming out of his wound and his prognosis is definitely not good, yet he keeps asking for wine, beer and food and more food.  He is now getting double or more portions of food at each meal (despite his complete left hemiplegia that includes the left part of his face) and he eats at least 12 pieces of bread per day between meals.  He's only an 18 year old kid whose family has long since been killed by the Germans. And yet, he is lucky in a way – he happened to be left handed and with the wound on the right side of his head, he is still able to talk O.K. despite the hemiplegia. Yes, the human body is a strange organism!
        Rumor has it that the Old Man is going home next month!! Hope he takes Collie with him. The Col.'s fingers have been rather bad lately and giving him considerable trouble. Whether that has anything to do with it or not.
                                                                                        Loads of love,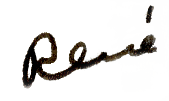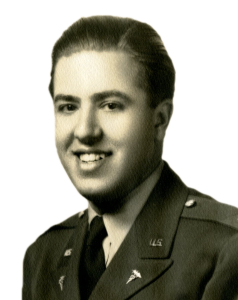 .