November 9, 1944
Epinal, France
No. 64 (continued)

Dear Folksies,
          At the moment, the Old Man is wandering around sort of like a lost sheep, waiting for his time to go home — tho' he has not any definite time of departure, nor have we any inkling who the new C.O. will be. At any rate, I know the Old Man plans to be home for Xmas. He gave his radio to the surgery gang yesterday, so the day of departure must be close at hand.
         Ag Alkire married twice in the last week – had a civilian wedding and then an Army wedding two days later — to Major Tom Flynn of Headquarters.
         "Chef," I find out, is really a "chef" — he has been cooking for 18 years — 12 years as an apprentice and six years as the "Boss."  Speaks pretty good English.  When we first got here, some French General tried to lure him away from us to cook for him, but our little man said "no" and plans to stay with us.  Boy, we certainly hope he sticks for a long time, as he puts out some classy stuff when he gets the materials.  He has some of the fanciest pastry concoctions — in fact, you can well imagine how my poor mouth watered when I saw some…well, should I have you guess?…none other than chocolate eclairs of the petit-four type!  They had these at a reception the other day and it was hard for me to leave the "one for politeness" after I had managed to consume 7 or 8 of them.
            Yes, war is a queer business!  It seems mighty funny to us to have the same ambulance sometimes bring in some poor soldier with a wound inflicted upon him by the same German who lies beside him in more or less the same shape.  And then, after our men have spent money and days and lives trying to kill some of these Germans, we spend hours and considerable money, blood, etc. trying to patch up what our own guns did, but had not been able to finish enough.  It's all mixed up, alright.
                                                                                       Loads of love,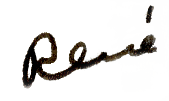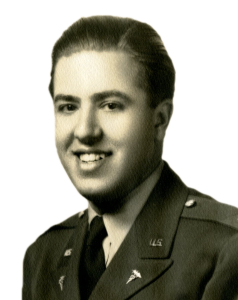 .