November 23, 1944
Epinal, France
No. 67

Dear Folksies,
            It's Thanksgiving and I just finished a really scrumptious meal.  While the meal is still fresh in my mind, or I should say stomach, and the gastric and duodenal juices haven't had much of a time to get to work on it, I shall give you our menu:  Excellent turkey, big slices, which our Chef chopped up just as we came through the line; dressing; cranberry sauces; fresh mashed potatoes with excellent gravy; string beans; cole-slaw; Camembert cheese; big slices of mince pie; and red wine that Bret Smart brought to the table for our elite group of Bret, Blasdel, Welles, Armanini, Schmitz, Hodgson, Klein and Chappie. 'Twas really scrumptious and I hope that you folks had your usual super-meal.  From the sound of things on the news broadcast, I doubt if the boys up front are having much time to eat such a meal — they're moving so darned fast now again.
            Nothing else particularly of interest in the last couple of days, except that we are being kept plenty busy as usual.  We had a queer case the other night.  A Jerry who had been in a basement was ordered out by Americans, and when he didn't move fast enough, apparently, at least from his story, he was shot.  And despite the fact that the floor of the cellar was level and he was not going up any stairs, he had a hole in his buttocks and the bloomin' bullet was lodged up in his liver.  He said he had not been bending down, either — you figure it out — we finally did.  The bullet must have been aimed at the floor and ricocheted off the floor up to his buttocks and so on upwards. At least he was lucky that he had only 4 or 5 perforations in his small bowel and the bullet was sitting rather superficially in the liver. How he escaped having more holes in other parts of his gut, we know not.
            We sure find some queer things in the anatomy of some of these patients — everything from bullets to hunks of steel from artillery, to ball-bearings and chopped-up parts of piston-rods that apparently come from mines.  One never quite knows what to expect when going searching — instead of the usual "with rod and gun" of the hunter, "with clamp and scalpel" of the surgical team.
                                                                                       Loads of love,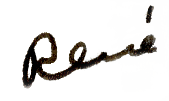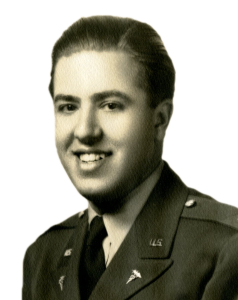 .