May 9, 1943
No. 28

Dear Folksies,
            Yesterday A.M. we got the news of the fall of Tunis and Bizerte and as it was apparently "Joan of Arc Day," there was plenty of rejoicing in town. Some of the boys said that they went into town and ordered beer at a place they have frequently gone to, but the owner of the place wouldn't let them have any beer — instead gave them champagne on the house. That apparently that was going on all over town yesterday.
            Last night, after a session reading the letters, we played a little bridge and then went off to the movies. We saw "Cairo" with Jeanette MacDonald and Robert Young. It was really pretty funny tho' absolutely crazy and actually "corny." Because of the numerous Arabs shown in the picture, it was quite a hit with the crowd – because plenty of the scenes were true to life around here, i.e. the long flowing robes hiding a multitude of sins, etc.
            We are going to be able to go swimming beginning this week. There is a place not so many miles from here where the bathing in the ocean is safe according to the Army, and there is going to be a regular trip of a truck to and from this place about 4 times a week. I believe we will be going up there on Tuesday as that is Lois' day off. It ought to be lots of fun.
            I'm sorry to hear that you, Dad, have continued to have days that have not been up to par, but more than glad that you have decided to take a real decent vacation this year – it's certainly about time you did again. I imagine you will be Tahoe-ing it again, yes? I wonder what that place will be like now. I wonder if any of the old guard will be there. I sort of imagine that if you do go there you will really have a restful time, and may even have the golf course pretty much to yourselves, with the possible exception of Leon Roos and a few others. 
 Loads of love,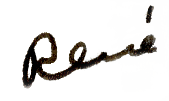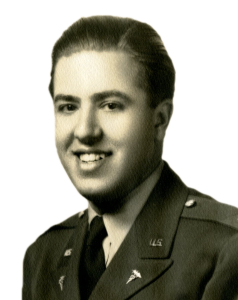 .