May 10, 1943
No. 29

Dear Folksies,
           Yes, Mom, Lois gets her share of razzing, both on and off her ward. It goes on continually in one form or another, but as you have guessed, it doesn't bother us – in fact, we get a big kick out of it – especially when it comes from the patients and a few of the funnier enlisted men. Sounds as if you are not only kept mighty busy with the Red Cross, but are also on the go to lectures, etc.
            Yesterday there was quite a celebration here. There was a parade downtown and after Lois got off work we went down to see what we could see. There was supposed to be a place reserved for officers, but we never did get up to it because there was such a mob that when we tried to push our way through it, we kept imagining Arab hands reaching into our pockets.
            Also, in that mob, there was plenty of opportunity for those little Typhus carriers to be changing their place of residence, so we decided to stay in the area not quite so well populated.
            Some of the boys, Bert Halter and Bill Newsom especially, were a little more brave, though Bert almost did turn back when we did. But they managed to get up to the decent spot and were able to get some good pictures of the parade and some of the speakers. Oh yes, they also heard the speeches, which we did not.
            In all the side streets there were trucks parked and it was quite a sight, for all over these Army trucks there were Arabs, French men and women and kids, and soldiers (French, American, and some British, also Senegalese). We finally found one side street where there was space for another truck to squeeze in and when we happened to see a stray truck and driver, we asked the driver if he didn't want to squeeze his truck into that spot. He agreed to do so and we finally ended up on the very top of said truck – squeezed in by the mob that piled on in a hurry, but thank goodness, most of that mob consisted of soldiers and a few Frenchmen. We had, thus, a pretty good view of the parade. The part we enjoyed the most was the sight of the native troops on horseback. I hope that our x-ray boy got some good pictures of these, as they ought to provide most interesting in later years. The Senegalese band that we hear around our area frequently was also in the parade, but though they are darn good, it was swell to hear one of the U.S. bands.
           After the parade we went to one of the eating places in town and had a very good dinner. Finally came home with the truck that brought the officers and nurses to the movies at 8:30 P.M.
 Loads of love,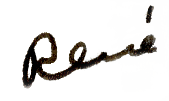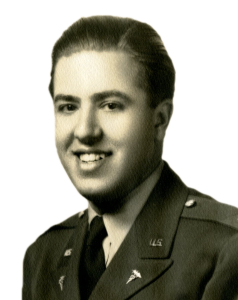 .