May 14, 1943
No. 30

Dear Folksies,
            It has been pretty darn hot, and as Dad's old saying goes: "the heat was not in the houses, but intense and in-tents." With the sides of the tents rolled up and sitting on the side of the tent away from the sun, it isn't so awful, but 'tis hard to always stay on that side of the tent. One must, on occasion go out into the open, and if one stands still in the sun at all, one is soon burnt to a good crisp. Unfortunately, at present I cannot disrobe like some of the gang have been doing – sitting in their trunks in the sun in the vicinity of their tents. I have to stay more or less dressed because patients come into Receiving at almost any time, and they don't come in enough bunches to make it worthwhile to remove my shirt and then put it back on a few minutes later.
            As I told you, swimming was to start this week – well it did. A gang of us went up by truck and Lois was the only nurse. There were dressing rooms and hot and cold showers just off the beach, and tho' the beach was a little oily, it was really nice.
            We thought sure that the water was going to be icy, but amazingly enough it was just perfect – a little cool when first entering it, but perfect once one was in it. There were plenty of good breakers that could be ridden in to shore, no undertow, and one could walk out around 60 to 70 yards without going over one's head. 'Twas lots of fun. We were up there for about 2-1/2 hours. I believe from now on the time is going to be lengthened some, however. The trucks are going up there 4 times a week now, so the men get a good chance, even though they work 4 to 5 afternoons a week. We will probably only be going once a week, as Lois only gets one day off per week, though sometimes she gets an extra afternoon off.
            Yesterday when the gang went swimming, Chuck Schwartz rode in on a nice breaker and smacked into someone who didn't have sense enough to get out of his way, and when Chuck straightened out he thought he was going to pass out – having hit his head against the leg of the guy – as his whole left arm was temporarily paralyzed. He still has some paresthesia over the left median nerve distribution, and may have a slight compression fracture of the 5th cervical vertebrae – not too serious, however – probably just a contusion of the brachial plexus (pinching, probably).
            Last night we had an open-air movie and the moon was very kind and did not shine too brightly, so we could see the movie well. It was "Star Spangled Rhythm" with all the stars – Hope, Colonna, Crosby, etc. It was very good and worth seeing if you haven't already.
            Tonight there is going to be another party and Sgt. Sateja is going to put on another of his acts — now he has changed his name from Carmen Miranda to something more local and he intends to do his strip act and also sit on Major Collie's lap and give him the works — as Collie has never seen the act before and isn't prepared for anything. Will tell more about the party in my next letter.
 Loads of love,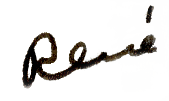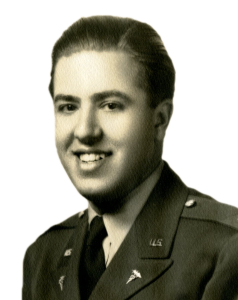 .