May 5, 1943
No. 24

Dear Folksies,
            Since last writing my mouth has cleared up rapidly and now I have only one little tiny patch up around the same left upper molar that has been giving me trouble from time to tome. I am feeling swell now, no longer have any gastritis and really O.K. The only thing that bothers is that Lois says she does not like this enforced platonic friendship that Chappie has instituted because of my teeth. 'Tis bad.
            Has been kind of on the warm side recently and we officially went into sun-tans on May Day, despite the fact that that day was darned cold and foggy. Yesterday we went into town and, besides getting our ration of candy at the PX, and we did a little shopping. Lois picked out a hassock cover for the "future." Will be sending it home to you folks for storage, please.
            It was funny how we got it. The little French-Arab boy who was salesman for an old Arab man told me the price was $20, then he came down to $18.00 and finally, when we said we would take it, he said, "Well, I give it to you and tell the old man it was only $12 I can get for it, and then you give me a little something for myself." So that was how it was – gave him $2.
            Tonight the nurses are giving a party in honor of their first anniversary in the unit. It is supposed to be at a fancy villa and ought to be pretty good. Had a dinner party the other night at the place that reminds of the Cliff House. Had quite a gang, eating and dancing – George Davis, Liz, Chappie, Martha Morris, Hal Williams, Fran Trembley, Gil Bishop, Helen Nelson, Libby Gates, Roy Cohn, and Lois and me.
            Have told you in the past about the 59th jinx – all the girl babies being born – well poor Oscar Carlson didn't get out of the unit fast enough. We just heard that his wife joined the ranks of the others and delivered a gal also. And so it goes.
Flash — just heard that I am to trade places with Eddie Welles for a while now, and am to run the Receiving Office. 'Tis quite a headache, but Eddie has done a swell job of it. But naturally, he's kind of tired of it.
 Loads of love,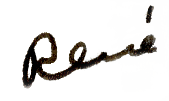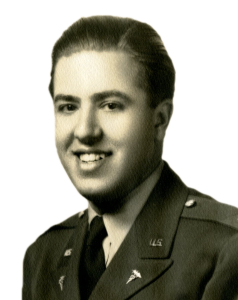 .