May 4, 1945
Heidenheim, Germany
No. 33

Dear Folksies,        
       The past few days have certainly been filled with startling changes in the world.  The news has been amazing at almost every turn.  First comes Musso's demise [April 29] and then the announcement of Hitler's [April 30], followed rapidly by the capitulation in Italy [May 1] — the latter perhaps being the most surprising because of its speed.  Of course, the 7th's [the 7th Army's] rapid advance we do not consider as particularly surprising, particularly since our old stand-bys have been in the thick of it.
       It's an astounding thing, however, how an Army can keep up with itself on such rapid advances — only an American Army, I believe could do such a thing.  When one sees these usually rather stable outfits pick up and move umpty-umph miles after being set up for only a day or two, it's really a strange and wonderful thing.  I refer, particularly, to outfits such as ordnance, etc.  that have a good deal of equipment, a lot of shop equipment, etc.  Despite the hard work that it makes for everyone, nevertheless it is most gratifying to everyone to be able to pick up and move on forward — everyone knows that it just means that he is getting closer and closer to home.
       The weather the last few days has been miserable.  I never would have believed that we could have such awful weather in the month of May!  Why, strange as it may seem, I have driven thru snow-storms every day for the past four days.  They don't last long, but they are disturbing and darned cold to say the least.  And, when the snow lets up, the rain comes and continues on and on,  then suddenly the sun is out for five or ten minutes and everyone gets his hopes up, only to have them dashed to the ground again when the sun goes behind some dark clouds again and stays there!  Nuts!!
       Since there has been no business, I have been having fun touring around in search of things for the hospital and the Col. these last few days.  Sort of up to the old tricks that George and I had to pull something over two years ago. Have become acquainted with many a member of the Military Gov't and several Burgemeisters [Chief Magistrates of a town]. Have had as sort of an unofficial committee to assist me, Davy (the Col's driver – the Col. having driven himself the last few days on a trip with Mattie and Wally – more about that in a few minutes), Clint Green (who was with us on the Invasion), Spainhower (also a nite surgery fellow), and today Sgt. Jones. What a team we make!
       Came back two days ago with a swell little six-cylinder, convertible, two-door, sedan Mercedes Benz for the Col.  He is now authorized to have a civilian vehicle and so we got this for him. Boy, it really rides nicely — nice leather upholstery, good springs, and five speeds ahead.  It's a pleasure to drive.  It's painted a cream and black at the moment, but in a couple of days it will, of course, be G.I.
                         Loads of love,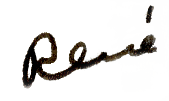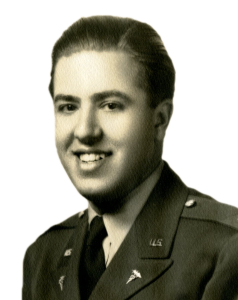 .