May 30, 1943
No. 38

Dear Pop,
          Today is Memorial Day and there are ceremonies nearby. The cannon for the 21-gun salute was very close to us and it felt as if the top of the tent was going to fly off each time they saluted thusly.
            We also had our own little ceremony – the raising of a big flagpole. We finally were given an American flag – why we haven't had it before I'll never know – and so we had to have a flagpole. It is quite a high one and it was a real feat of engineering to put it up. The boys used the 1-1/2 ton dump truck and two jeeps to pull on the ropes so that the pole wouldn't topple into the headquarters tent. In the concrete they poured at the base, some of the boys implanted some sea-shells to form the words, "59th Evac Hospital, Memorial Day, 1943."
          The only thing we don't like about this flagpole business is that it gives the camp too much of an appearance of permanency. It ain't good, but perhaps it will serve as an impetus for the powers that be to move us on. In the past it has always worked that way – as soon as we dig in and fix the place up, as we did at Ord, then they move us. We hope it works that way now.
          Day before yesterday two of our Sgts induced Gil Bishop and myself to go horseback riding. We got horses from the French Garrison (where one of the Sgts. had made friends), and we had a swell ride for a little over two hours. Yesterday afternoon and today I have had a nice still feeling in my back and shoulders. Gee, I didn't realize that that horse had bounced me around that much. However, it was worth it.
                                                                                                                                                  Loads of love,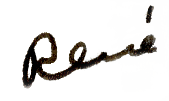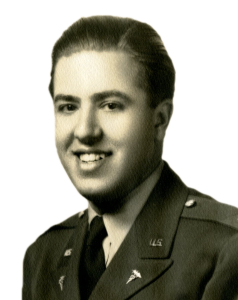 .