May 24, 1945
Heidenheim, Germany
No. 36

Dear Folksies,

            Again feel terribly ashamed for having let so many days slip by between letters. I hope that my laxity hasn't been any cause for worry for you. Guess I just haven't felt like writing at the times that I have had the opportunity and vice-versa.
           Have continued to be on the go considerably, doing most of my running around in the last week within a short radius of our own locale, but did make one long trip with Dinny after some supplies and after the Officers' liquor ration. At the same time we took one of our boys to stay overnight with his brother near Stuttgart and took another to start him on his way home.
           The latter was Dale Bargman, a swell kid from Montana. Anyway, Dale is a Technician fourth grade who worked in the Dental Clinic, and he had the misfortune to be the driver when Collie was killed – but the good luck to have come out of it himself unscathed. He is planning to, when he gets out of the Army, go to the Coast and work in a War Plant of some sort till the war is over. He will, consequently, be going to S.F. and when there will probably see you or speak to you – he has the addresses and phone numbers of office and home, and I told him there would be room at 15-26th any time he wanted to stop over. Hope he does get down there and see you, for I know you will all like him.
        Where was the trip to, you ask? 'Twas back up to Mannheim, Heidelberg, and Worms. The weather was rather unpleasant but even at that we saw some different country than we had the last time, as we took a little different route. Have to go up there again after PX stuff on Monday and may pick still another route, just to vary the routine.
        The Col's trailer is just about finished. It's really classy now, complete with running water, stove, bed, chest of drawers, closet, desk and card table. The inside is all plywood and stained a light brown. It even has a swell front door and a screen door (screens on all windows too) and there is a front porch with an iron railing around it. Shall have to send pictures for you to fully appreciate it. It really meant a lot of work for the 4 fellows who worked on its various phases, including a considerable amount of time going around finding things appropriate for it, lumber, fixtures, etc. However, this running around was sort of fun, and I guess that my tail is pretty well accustomed to that running around by now.
        The gang at Dachau are finally beginning to see light through all their problems,  and things are at last in fairly good running order.  Because of the size of the place (some 15 square miles or so they say) just about everyone needs a car to get around to perform his duties.  The Col. now has a new car — bigger than the one I got him, not a Mercedes, however, but a newer vehicle.  Roy now has the Mercedes, Pete Joseph is using some small convertible coupe, and Bell has another one.  The Col's and Roy's are the only ones that can be taken out of the area, however.  Apparently they even have one of Himmler's cars in there, being used by some other group.
                        Loads of love,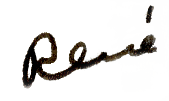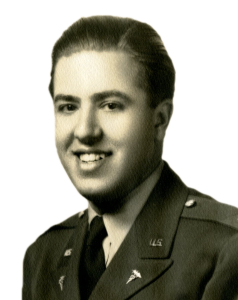 .
Watch for the rest of this letter
May 25, 1945