June 9, 1943
No. 41

Dear Folksies,    
            Last Saturday we went on another shopping spree and Lois couldn't resist a really beautiful hassock, so we decided to give it to each other for our birthdays. It is being sent to you, Mom, for safe-keeping (maroon and gold) along with a green one for your back room.

            In another package there are two silver plates, one to be kept safely by you and the other by the Berkeley contingent of the family. Something else in the same box for you, Mom, also for Gram and the Wildbergs. We had quite a spree as you see, but 'twas fun, and 'tis all for now. Hope the next souvenirs that we sent to you will be able to come from Paris or Berlin.
            On the 6th we went swimming again and the water was swell – clean for a change and exceptionally calm – no good waves to ride however.
            Then on the 7th, as I was writing to you, I was interrupted by George who wanted me to go golfing with him. So, we left here at 5 P.M. and were playing by 5:45 P.M, each with an Arab caddy. The club house is very nice and is run by an English pro, who also gives lessons. The course has fairways similar to the 4th and 5th holes at Feather River, i.e. rather rough. The greens are made of sand packed real hard and covered with oil. This makes the greens very fast.
            There is a scarcity of balls and as a consequence we were playing with pretty badly cut up balls, so when we did get good shots they didn't go very far anyway. They have six sets of clubs for rent at the course and they are pretty good clubs, but I'm used to my nice limber driver and brassie and my pet spoon, so my drives were not too hot, especially at the start. George and I tied all the way around, both getting 51s on this par 37 nine.
            Some of the holes are pretty long, but there are a couple of nice short ones – at least I got par on one of the short babies. We played 13 holes in all and it really felt kind of good to have clubs in my hands again, but it sure seems funny fighting the war in Africa with golf clubs.
            Yesterday we went swimming again and again the water was swell. As Lois is only working half-days now, as are all the nurses, we probably will be going swimming again today and almost all afternoons for a while.
                                                                                                                                                  Loads of love,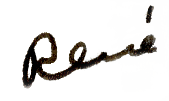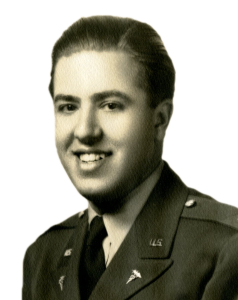 .