June 7, 1945
Dachau Concentration Camp, Germany
No. 37 (conclusion)

Dear Folksies,
       Our home, incidentally, consists of two floors. The men live on the ground floor and the officers on the top floor. The kitchen is on the ground floor and the men have a classy dining room right there, while we have a similar one upstairs. Hot and cold running water, etc. The gals live in a similar place right next door, but they have been eating with one of the hospitals, but starting tomorrow they are going to have to eat with us.
       The Col. has his pup "Heida" here with him and tho' she is a cute and funny looking friendly pup, she seems to still lack manners. Somehow she must think that the room that Brown and I sleep in is the bank, for she hasn't as yet failed to make daily deposits there.
      The big news for tonight — which the Col. surprised us with at supper — is that for some strange reason the 7th Army is going to award a Plaque and Unit Citation to none other than the 59th Evac.  It doesn't mean anything as far as points towards going home are concerned, but it's darned nice to have.  We all get to wear some sort of wreath on our right sleeve (the cuff).
      The men who have not been working up at the other area have been having trips around the country, primarily to Innsbruck and the Brenner Pass. Westdahl arranged for overnight spots for two truck-loads of men and they've had a marvelous time. Would like to get down there myself, but know not if any of us here will get the chance, at least for a while. For when we are finished here, which ought to be in a matter of days, we may be setting up on a small scale in an area back up the line further. But, we shall see….
      As for the "going home" business, we speculate and keep ourselves sort of worked up over the whole thing, but no one knows what the score is as yet.  We feel rather sure that we will go home all right, but since "the medics are essential" anything can happen after that.  Whether we will go home in small groups or whether it will be the whole unit together, we know not.  All hope it will be the latter.  When it will be, of course, is still another question, but most of us are looking forward to seeing that old gal with the torch in the air much before Xmas.  Let's hope we are pessimistic on that estimation.
                        Loads of love,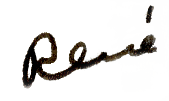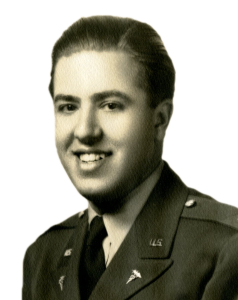 .