June 16, 1943
No. 43 (continued)

Dear Folksies,    
             Sunday we were kind of tired so we loafed in the A.M. and then went swimming in the afternoon. The water was swell, it was nice and hot, and we had a few coats of tan added to our already tanning bodies. Some of the waves were real difficult whoppers and when they bust over you, they really hit hard. The only difficulty was that there was such a big mob that it was hard not to hit one another when being carried by the waves.
            Sunday night loafed and yesterday spent most of the day doing odd things and reading a great deal. Oh, yes, yesterday the PX had some Val-packs so as foot-lockers will have to be left here when and if we move next, we deemed it advisable that Lois have a Val-pak. In fact, most of the nurses mobbed the store and got Val-packs themselves. They really are handy and worthwhile pieces of luggage. However, this time, we aren't going to load them as we did when leaving N.Y., for, at that time we found ourselves having a hard time dragging those bags along from the train to the Staten Island Ferry. We solemnly swore, that day, never to load them up like that again.
            This afternoon we again went swimming, and Lois went back to her childhood and made mud-castles at the edge of the water. The swimming wasn't so good today as it was kind of rough (not that that's bad), and the water was awfully sandy.
            Two days ago we received our African campaign ribbons. They are, as you no doubt have seen, mostly green and brown, red and white stripes and a single black and blue one. Fancy, eh?
            Good news today!! Paul Stratte should be back with us tomorrow or the next day. The Col. had been asked if he would like Paul back – if so, all he had to do was ask for him, so he did and now Paul is on his way back. We'll all be glad to see him and I know he will be overjoyed to be back. Cy Kiernan, I believe is going to leave us. He is one of the M.A.C.'s and has been working under Bob Escamilla. He is a nice fellow, but no fire-ball and when he put in for a transfer, the Col. apparently had not objection.
            Oral and Collie took a three day trip over the week-end, presumably on business and inspection tour. They took a lot of pictures and bought a lot of souvenirs. They visited such places as Marrakech, Meknes, Agadir and Safi. Incidentally, as you see, we are now allowed to mention some of the places we have been to. You'll remember my trip with George and Roy in January. 'Twas Safi we saw, but also at times I have had the opportunity to visit Rabat, Mazagan, Fedala, and other smaller towns. Wish we could get around and see more, but apparently only Oral can go to such places 'officially'.
                                                                                                                                                  Loads of love,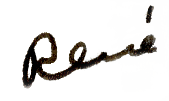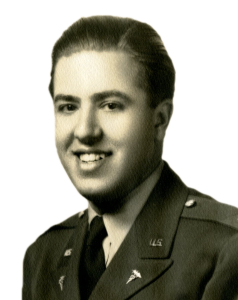 .