July 19, 1945
Wabern, Germany
No. 42

Dear Folksies,

                  In the last few days we have been mighty busy and it has been so bloomin' hot that it has been impossible to do much work, particularly around the noon hours.  At night one is pretty worn out from the heat and the work that has been done.  In buildings we wouldn't notice the heat nearly so much, of course.
            The building situation continues poor.  I have been out scouting a couple of times and nothing except the headquarters of the 3rd Division would be suitable.  And, really, we're not choosy.  I went through Kassel, or I should say, what is left of Kassel.  There are a few scattered buildings on its edge, but I think it actually qualifies as the most-damaged large city that I have seen, and this includes Bizerte and innumerable others.  Yes, it's a mess!!  The bombings there occurred many months ago, for one can notice there is vegetation growing up out of the ruins.
            Went with Chappie the other nite on a wild-goose chase, as Schmitty told me he had seen some swell looking buildings about a half a mile off the autobahn when he had been up to Kassel, but he had not had time to stop to investigate. He had noted that there were some windows out of the buildings, but tho't they were in otherwise good shape. Chappie and I took the Command Car and investigated. They were fine buildings, alright, but unfortunately they lacked windows, lacked doors, lacked stairways, and even lacked the flooring on the 2nd and 3rd floors. Just a bunch of uncompleted apartment buildings. They'd work out fine when and if finished.
            On one of my excursions to find buildings, I met and talked to the Surgeon of the 3rd Div., Col. Drake, and then when supper came along and Bill Gratopp and I found ourselves still in that area, we went to the 10th Engineers and fineegled a meal. And, what a meal!! They had wonderful roast beef and excellent marrow-ball soup, fresh lettuce salad, and ICE CREAM! They are living in a small ex-hotel and retained the chef to continue serving for them. He certainly does justice by those meals.
                        Loads of love,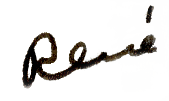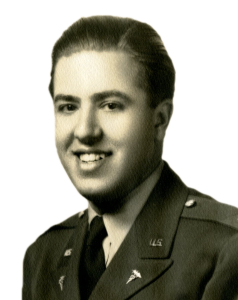 .