July 10, 1945
Wabern, Germany
No. 41

Dear Folksies,

       Time certainly flitted by again in a great big hurry and here I am writing now as a member of the 108th Evac. Hospital in the town of Wabern, Germany.   The closest big town is Kassel (about 30km north of here). Confusion is still raining!!! A.P.O is still the same, but the address is 108th Evac.
       On the afternoon of the 4th, Clint and I took the bus and went over to call for the band that was to play at the party that nite. We had to go to the 108th Div. Hdq. to get their band, some 45km away.
       The party turned out to be a pretty good one – the best feature of it as far as I was concerned, however, was the potato salad made by Vince Knotek. The party was held in the theater with the band on the stage, with an improvised bar in one corner and the buffet supper in another. There was quite a crowd there, for we had invited the 51st Evac. (the Sacramento boys) and also some of the 93rd, and, of course, some of the gang from the 7th Army Hdq., such as Skinny St. Claire, Tom Flynn, Bill Dunn, etc. Most of the gals invited boys from the 12th Armored Div. and a few from our old friends the 1st Div. and 1st Armored.
       The party got a little rough at one point when one of the outside officers got a bit rambunctious and had to be picked up and carried out. Otherwise it wasn't bad. It was pretty late by the time I got to bed, as I went back with Clint to take the band home.
       On the 5th, a small group of the men came up to get acquainted with things at the 108th, in preparation for the shift. Men from the 108th also came down to our place that day, and the more we heard the sadder we got.
                        Loads of love,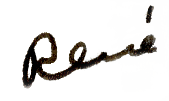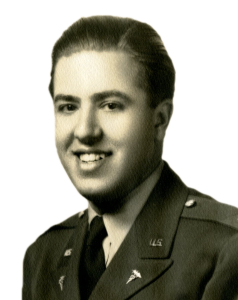 .