February 10, 1943

No. 8

Dear Folksies,
           Somehow, despite all my good intentions, the time between letters seems to slip by fast and furiously. Have kept pretty busy again the last week in much the same way as we were the first week. We've been throwing boxes around, getting on the ships, down into the holds, etc., and in general having a busy but good time.
            We've had to go about 15 miles away from here for the bulk of our stuff and consequently we've had some nice trips back and forth a couple of times a day sometime. In fact, on Sunday George and I had to go up there in the jeeps. We took Lois and Fran along with us for the Sunday afternoon ride. George and I had been up there a few days before with the Col. and Collie and it was quite stormy. When we walked along the breakwater the waves came up about twenty feet over the wall. I was nonchalantly taking a picture and didn't notice the waves coming, and proceeded to get drenched, tho' I somehow managed to keep the camera dry.
            We've been doing some bicycle riding the last few days. Ken Fadley somehow managed to buy a bike and he lets Marv Kahn and I ride it any time we want. As the three of us are in different groups it works out fine. I rented another bike for Lois and Gert and so we are able to ride around here and into town whenever we are off. Today we rode into town and had tea at a tea room that is pretty good. They have good pastry and fair tea, but they improve their tea on certain days by giving you a small amount of rum to add to it. Almost any afternoon, I understand, one can find a good bunch from the 59th in that place. Today, was the first time I was there, though Lois was there once before with Fran and Bam.
            As you may notice, I am again typing with my own typer and it kind of feels good – despite the fact that it doesn't run quite as smoothly as do some of the big ones I have been using. After not having seen the baby since about November 15, it's like coming home to an old toy.
            Everyone is in good health despite the occasional drizzlies that crop up. We are pretty nicely set up and the operating room has witnessed a few amputations of warts and the like, but nothing more major as yet. Last night our pyramidal tents arrived so the enlisted men are going to be taken off the ground and out of their pup-tents and put in the big tents on cots – something they have been waiting for for quite a while.
            I've learned something new in the last week or two — I can now drive anything from a jeep up to and including a 2-1/2 ton truck. It's been lots of fun.
 Loads of love,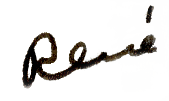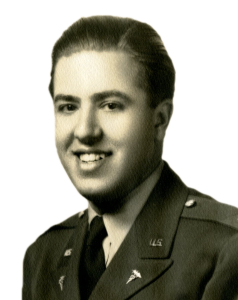 .