December 9, 1942

Dear Folksies,
       I was sure glad to be able to catch you last night from N.Y. When I called home at first, I was terribly disappointed because, as that was about 10:15 P.M. I knew that we only had about an hour more in which to try again. Then, as no one answered at home I figured that maybe you were at Sal's and I decided that if not there I would try also Gram's, Cerf's or Wildberg's, as I knew 'twas better to get you from N.Y. than from Camp, as it is darn near impossible to get a line around that time from here.
       I was thankful when I heard Minnie's voice say to the operator that you had just left there and were heading home. I was then praying that you weren't going to stop at Children's Hospital or Cerf's or some such place. It was certainly good to hear your voices. Just before getting you, we had called Lois' Mom and were lucky there, getting them easily.
       Since I wrote yesterday the only one in N.Y. that I was able to contact on the phone from camp was Therese. She agreed to try to round up the others and get them to her house. Then, just before leaving the camp at 4 P.M. I was able to get a call through to Alain. We called him again from Penn station and agreed to pick him up on the way to Therese's.
       This we did and when we entered Therese's apartment we saw she had done well. Besides Therese and Horace, there were Lenny and Babs and Helen. We stayed at Therese's until around 8 P.M. As Therese and Horace work on draft boards they gave Alain some advice as he was going up the next day for his physical exam.
       Before leaving Therese's we went over and picked up Nadia (who had already had dinner) and took her with us to Lindy's. As it was a meatless Tuesday we had some swell chicken and also had some wonderful oysters. I treated Alain for dinner as a birthday present for him, as his birthday is tomorrow.
       After dinner we went back to Nadia's and then started the phoning to California.
       As far as Xmas is concerned, the call last night would be enough of an Xmas gift – 'twas sure swell to be able to talk to you more or less on the eve.
                    Loads of love,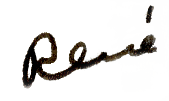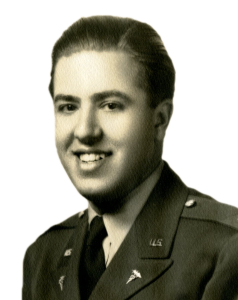 .