August 31, 1945
Near Fritzlar, Germany
No. 49 (continued)

Dear Folksies,

        As I said, before quitting on this last nite, I had supper that nite at Lilice's. I should qualify that, I guess, for the apartment is actually Claudine's, but all five are living there now, i.e. Giles, Claudine, Dominique, George and Lilice. Anyway, had a good supper, talked most of the evening with Yvette who, incidentally, speaks far better English than she will admit. Later on, I walked home with her, as she lives with her in-laws at 101 Avenue Henri Martin.
        The next A.M Giles left, and I was to have lunch with Jeanne and David at their apartment, but didn't have anything planned for the A.M., so got a much needed haircut at the Transient Officer's Club and also sent off that wire to you when I went to the PX to get as much more candy, gum, etc. that I could to give to the folks.
        Arrived at Jeanne's shortly before noon and having heard her description the day before, I was somewhat surprised to find how really nice, tho' small, her place is. It is in a very nice section of town, the building is relatedly new, she gets plenty of light in the apartment and actually is rather well satisfied with the place. The story of how they were able to get the apt. is an interesting one. Apparently some woman who had the apt. was anticipating moving at some future date when her husband would return from the Army, and with a little persuasion by David, she agreed, for 150,000 francs to move out. Actually she left some of her furniture behind, and what they didn't want they sold, so that the deal was not quite that expensive. (That amount at the present moment is equal to $3,000.) The rent, however, is surprisingly little – that, you see, is fixed by law – it being only $25/mo.
        Jeanne looks only slightly better than she did in January, as she looks rather tired. Apparently the moving and the housework she has to do in her own place along with the shopping and cooking (something she has, apparently, never done) have kept her more tired than she should be. She has, too, been having what seem to be some angina symptoms and has been taking some injections of an acetyl-choline preparation.
        David, on the other hand, has improved 1000%. He looks at least 20 years younger than he did in January, has an entirely different tone to his voice, and tho' he still is taking the vitamins and some other preparation regularly, he feels good. I was greatly pleased to see what a big difference there was in his appearance. He is working, of course, tho' not strenuously, working little more than half-days. His business consists at present only of selling handkerchiefs, but he expects to be able to expand before long. He also hopes to be able to get to the U.S. on business before many months pass, tho' he does not want to go for a while, unless he can fly.
        They told me how nice Yehudi was to them when he was in Paris a couple of months ago. He had, of course, seen Jacqueline and came with all sorts of news for them. He was staying at the Lazare's, and phoned for them to come over and see him there. Apparently he was a regular Santa Claus, for he retired to another room and brought out all kinds of things for them, food, etc. They had been unable to get tickets for his concert and told him they regretted not being able to go, and apparently he laughed that off and presented them with tickets for a box, saying that he had had a hard time giving them away, for he didn't think anyone wanted to go hear him. Jeanne said the concert was wonderful.
        While at Jeanne's, Lilice arrived and we took a walk down the boulevards and the subway to the Place de l'Opera, where we sat at a side-walk café and watched the crowd go by. The good old Paris custom.
        Oh yes, I brought a load of things to Jeanne and David, including some of the books that I had. They all were thrilled over the dried soups that all of you had sent me and of which I had quite a number left. Also, David and George like and need shaving cream.
        Food conditions are actually not too terrible, as far as the family is concerned. While they do not have lots of items, they manage fairly well. The ration tickets would be adequate if they were able to find the things which the ration tickets are for. The Black Market flourishes, however, with just those items. Things on the Black Market are about 7 times as expensive as they are if available with the ration tickets. All of them seem to have sufficient funds, however, to allow them to purchase Black Market meat, butter, etc.
        Just where the finances come from, I know not. Tho' Jules must have left quite a little, that money is still tied up primarily because of Raoul's absence. [Jules Neuburger, the father of Lilice, Jeanne and  Raoul died in 1941 at the age of 90. His wife, Mathilde, died in 1944 at the age of 80.]  However, it is expected that it will be settled by the end of October. You see, up till now, that money was held in the bank for the use of the Germans, but was not used by them actually.
                           Loads of love,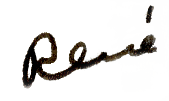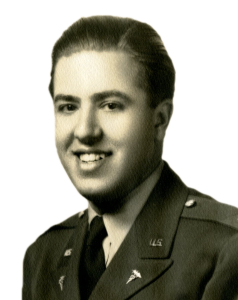 .