August 28, 1945
Near Fritzlar, Germany
No. 49

Dear Folksies,

         I had been moaning for a long time about wanting to get back to Paris, and even had told Col. Yarborough when I first saw him that I wanted to get there if there were any chance.  Finally, with the hospital closed because of the flood, I figured the time was ripe. I, by chance, mentioned my desire to my friend Maj. Gish and he told me that if I could get the time off, he would lend me a car to get to Paris. When I saw him the next day, however, he suggested that he could fix me up with a plane ride, which would be better than taking a car. Sooo, I got things fixed up at the airport – i.e. introduced to the people that count – and had it all fixed up with Gil that I would go with him when he left on the 28th to do a staging area near Paris. The evening of the 27th, I told Maj. Mello I had everything fixed up for transportation if he would let me go and, by golly, after a little hemming and hawing, he o.k.'d it.
            Fixed up some screwy orders — making me go to Paris on official business for the hospital, air transportation authorized — and I was all set. 
            Tuesday the 28th dawned and turned out to be a nice day, and, in fact, darned hot. Gil and I went over to the airport and found that the only plane we might be able to get was the mail plane, i.e. if we talked sweetly to the pilot, for they are not supposed to carry passengers on the mail planes, tho' it is apparently commonly done at the discretion of the individual pilots. Actually at it turned out, one of the men whom Maj. G. had introduced me to did most of the talking for us. The plane was a C-47 which brought mail directly from Paris to this airfield at Fritzlar and picked up mail here to take to Paris direct, so it was really the best connection we could possibly make.
            The plane arrived about noon and we met the pilot and he agreed to take us along. Then we were all taken by the Lt. in the Operations Office over to eat before taking off for Paris. While eating and talking to the pilot I found out he was a Santa Rosa boy, just a young fellow who had been in the Army but one year. On the strength of his taking us to Paris, we made a date for meeting at the "Top of the Mark" sometime in the future.
          The trip to Paris took only 2-1/2 hours and wasn't bad except that it was terrifically hot and consequently stuffy inside the plane. It was a bit rough for a short time before landing at the field, which is at a "Villacoublay" — about half way between Paris and Versailles.  We had to take a bus from the field into Paris and were dumped off at Place Vendome.
         After making arrangements to get the appropriate passes for our stay, we made our way to the Lafayette Club, where I stayed in January. It is much nicer than it was back in January, in fact, it is now the best of the "Clubs". Better service, better food, etc. And it is definitely convenient, being near the Place de l'Opera.
         After we had dinner, we walked into the bar and whom do we see but Bill Kuzell. He, as you know, has been at school in Paris and has been doing some work over at the Univ. of Paris, making rounds, etc. I sure wish I had been able to get the deal he got. In fact, he was the only one of the gang that went to school that got anything out of it–  and besides got located in the best place for everything else besides work and learning.
        After we left Bill, three of us (Gil, his friend Red, and I) walked around town a bit, went to a couple of small nite-spots on the Champs Elysees and then ended up at a nite-club for officers, the "El Prado", which is near the Arc de Triomphe. The night finally ended by us missing the last metro back to our hotel and our getting there afoot with dragging feets….
                           Loads of love,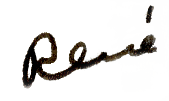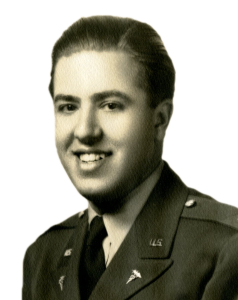 .