August 13, 1944
"Somewhere"
No. 40

Dear Folksies,
            I head this letter as "somewhere" because that is actually just about what describes our situation — we know not where we are, though we have been officially told tonight that we can write saying that we are "Somewhere In Southern France."  Of course, by the time this letter makes the return trip, we will have been in Southern France for a while and will have been well established there, we hope, by the time you get this letter.
            As I've told you, its just Roy, Chuck, Paul and myself representing our gang. Where and when they will join us, we know not. We all certainly hope this will be the last big show on this part of the globe. We, the officers, have continued to eat well, plenty of meat (roast-beef, lamb and pork), a good deal of the so-called "compote" beaucoup soup and tea. We've gotten pretty used to having the sweat pour off of us and by pouring salt on any and everything we eat, besides taking an occasional salt tablet, we think we have been able to maintain our chloride balance.
            It's been rather hard sleeping at night, and some have slept on deck, while we were at a standstill at harbor. But being underway, well, everyone will have to do their sweating at night below decks.
            Thanks, Gram, again, for the field glasses, as in the Sicilian business, they have been in great demand these days. We've been able to pick out friends at considerable distance.
            Had an interesting talk last night with a French Captain George Blanchard, who is acting as liaison officer. He tells me that Jean-Pierre Aumont (our Hollywood representative of the family) is acting in a similar capacity on this deal on one of the American outfits. Perhaps I'll get to meet him! The captain is originally from Bordeaux, but studied some in Paris, and while there, he had heard Jacqueline play in concert several times.
          It will certainly be wonderful if I can locate cousin Jeanne and David after a while. But I imagine that will be a terrific job for some time to come. But I shall certainly hope and will investigate when the opportunity arises.
          The British aboard the ship have certainly been swell to us. We've made particular friends (that is, our group) with the radio officer and a young naval lieutenant from South Africa. The latter, in particular, has been most generous, has loaned us his personal books to read, has joined in and also supplied the makings for evening snacks, and, in general, been quite a guy. He's only about 24 and loves to tell us of how much more like the U.S. South Africa is than it is like England.
          We've all had quite a laugh over the little booklets the Army puts out before any of these invasions – booklets describing the country we are approaching – for, according to every one we have had to date, the country can be compared very closely to California, with only slight variations on the theme. For instance, this time, they say that Southern France is like California in land and climate, except they don't have good irrigation.
                                                                                        Loads of love,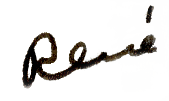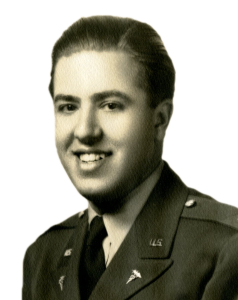 .