July 30, 1943
No. 49
Bizerte, Algeria
Dear Folksies,          
            The mail finally caught up with us and the whole outfit is now reunited. All, incidentally, hale and hearty. Roy and our gang officially rejoined yesterday, but I had been with the Col. on the night of July 25th, one gang arrived the following A.M. and then George and others yesterday. Collie immediately put me to work in a job similar to the first few days at the end of December, i.e. unloading our stuff. I had to drive the Col's car around after some things, so naturally I had to have a passenger!
            We are now settled on the side of a hill in an olive grove that affords a slight amount of shade, with emphasis on the slight. Our bivouac is near the "ghost-town" near which Eddie and I have been on and off for the last month.
            I'm having some difficulties with this typing, as I am sitting on Fran's bed in Lois' and Fran's tent, and the wind is whipping through and blowing the paper every which way. And now Lois decided I had to have an interlude, so she came over on this side of the tent to do some tickling! Ouch! Ha! Ha!
            To answer Dad's letter about the razor-blade swallower [in René's letter of May 21] – the pieces were probably about ¼ inch in diameter – about 10 pieces for one blade. No he doesn't regurgitate them, as we could see the ones he had swallowed for the show, and then the ones he swallowed directly under the fluoroscope. The former were somewhere in the duodenum and ileum by the time we got the fluoro going.
            And thanks for the 6 more rolls of film. I took 3 rolls worth recently, but am waiting for our X-ray dark room to be set up to develop them.
            Intermission – Lois is sitting across from me with a blue bandana tied at the top like rabbit ears – looks like Blum's little Dutch Gal. Reminds me of the good chocolate sodas – my, oh, my.
 Loads of love,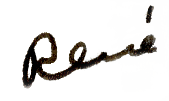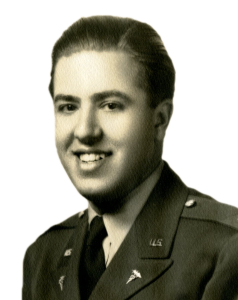 .