May 3, 1942
Ft. Lewis, Washington
Dear Folksies,
     Thursday we graduated from Officers' Training School. We received fancy diplomas direct from Commanding General White. He handed the diplomas to each one separately, after making a short speech which he read! The whole thing was very nice but we all felt that a General should be able to talk for 5 to 10 minutes without notes, particularly when he even repeated himself a couple of times WITH the notes.
       On Friday, the instructor at the School made special plans and we were allowed to go out on the firing range, examine, and see in action, one of the field artillery units. They only had a few guns but we were there when they fired them and saw, from a point on a hill the target they were aiming at, how close they came, how they calculated the whole thing, etc. It was loads of fun, and darned interesting. The Lt. Col. who was in charge was most communicative and was quite an old timer and he gave us lots of dope. All in all it was the most interesting field trip we have had.
       The afternoon, however, was even better. We were taken to McChord Field and there we inspected and went thru some of the planes. We climbed all over the P-38s, the double-tailed patrol planes that you see all over San Francisco. Also inspected some of the larger models, went thru the hangars, saw planes land, saw the central control station, weather bureau, etc. It was all most worth-while.
                      Loads of love,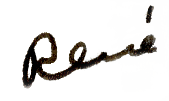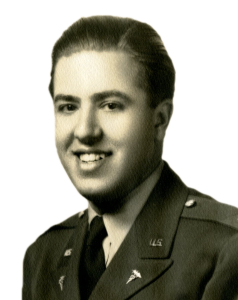 .
Watch for my next letter
May 6
May 6, 1942

Fort Ord, California

Dear Folksies,
     We arrived here at Ft. Ord on Monday at 10A.M. The troop train had been way ahead of time and consequently we were kept on a siding at Castroville (about eight miles from Ord) for almost five hours. Even at that, they unloaded us a half hour ahead of time and the trucks that were to meet us were not there yet.
       However, we finally were met by Capt. Collie who is personnel officer plus holding some other positions in the unit. We were taken to our present barracks, which are very nice. Each man has a separate room with a nice large window. We spent our first few hours hammering nails in places we wanted them, fixing a few shelves and clothes poles to hang hangers on.
       The barracks building is a 2-story affair with a washroom on each floor. A much nicer and more convenient set-up than at Lewis. My room is next to Serge's and Bill Newsom's and opposite Bob Treadwell's, on the second floor.
       Monday evening, several of us went to Del Monte where the medical convention was in full swing. I was with Bert Halter, Ed Blaisdel and Cy Johnson and we proceeded to bump into everybody we knew — all of whom knew that we were arriving!!
       We finally slipped out at about midnight. We had until 1AM to be back here.
       For the past 2-1/2 days we have been checking and organizing the material that we have in the warehouse — 4-1/2 freight car loads of materials for the hospital — much more supposedly coming from N.Y. in the next couple of weeks. Our warehouse is in a reconverted barn that had mules in it up until the end of last week. We have about 90 tons of stuff there and most of it is in heavy crates. The trouble is that so many of the crates aren't labeled correctly and consequently we had to open up many of them; i.e. had the men open them while we check the contents. It was kind of fun because we learned what materials we will have to work with, etc.
                    Loads of love,
Watch for my next letter
May 15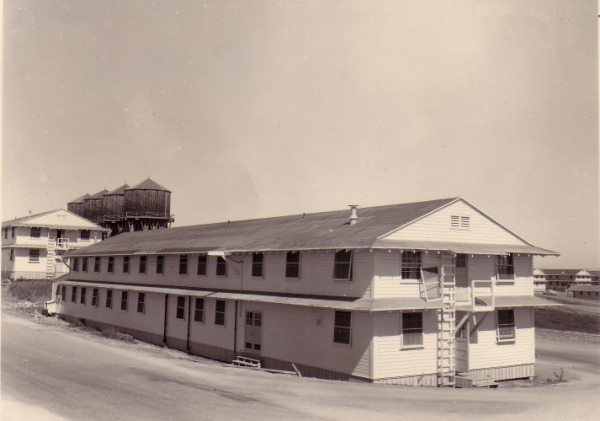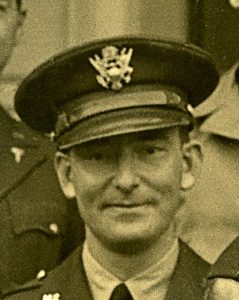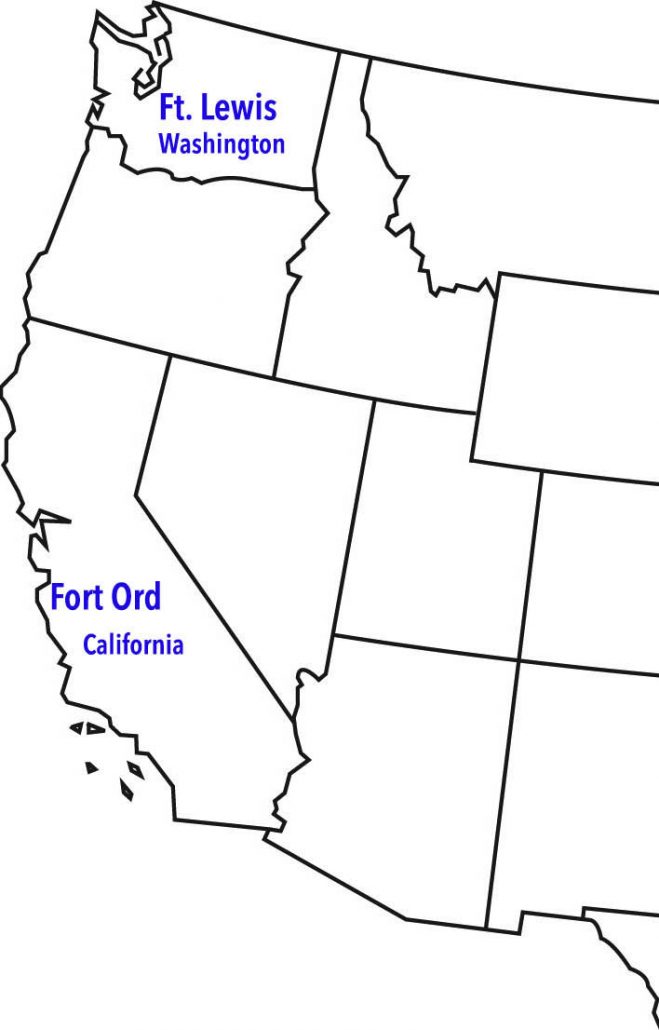 May 15, 1942

Fort Ord, California

Dear Folksies,
       As you no doubt gathered from my request for some of my communicable disease notes, we are at last doing something at least vaguely connected with the practice of medicine. We have to teach the enlisted men, by giving a series of lectures. Some of the surgeons lectured to them this week and miscellaneous subjects have been assigned to the rest for work-ups, though all won't lecture on the subjects they work up. We are having uniform outlines so that all men get taught the exact same thing and we won't have one group taught one thing and another taught slightly differently.
       We are also hearing talks of one kind or another presented so far by the 1st Med. Regt. One was on the sulfa drugs. That was a good talk but gave us nothing we didn't know. The other lecture was on Australia, by a man who has never been there but who got what little he told us from books and from a few letters from a man with whom he corresponds.
       They have asked our group to contribute beginning next week and I think Roy Cohn will be the first with talks about his experiences in India. If our group can't provide better and more interesting talks than we have heard from the 1st Med. Regt so far we will most certainly give up.
       Yesterday noon I was sitting close to the dining room door so that I could hear the telephone ring when you phoned. It was certainly good to hear your voices.
                    Loads of love,
Watch for my next letter
May 19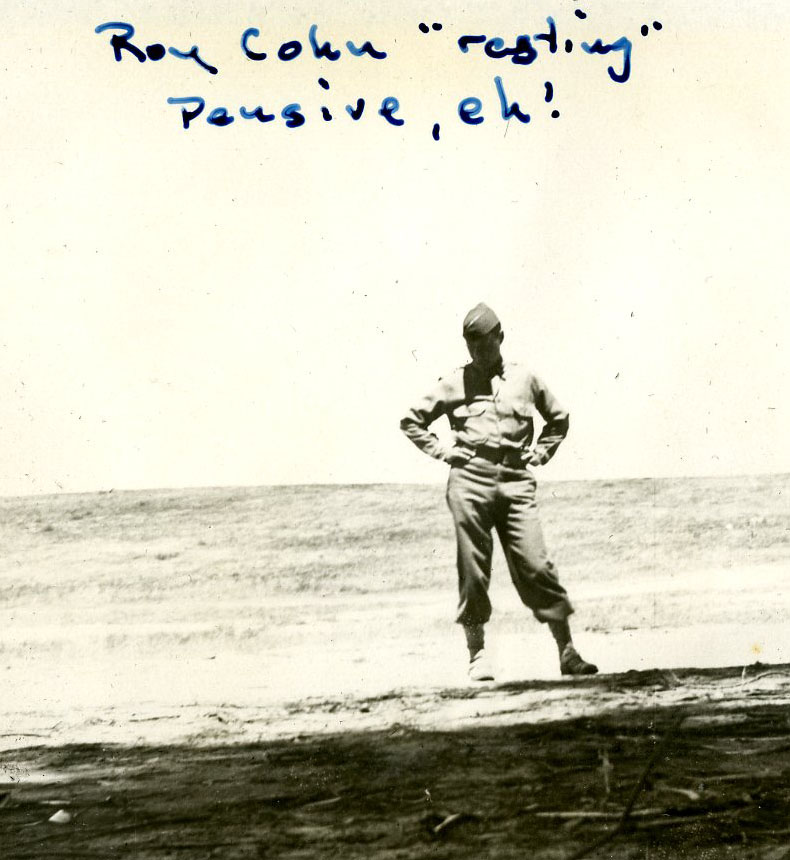 May 19, 1942
Tuesday night.

Ft. Ord, California

Dear Folksies,
     The last few days have been rather uneventful. We have done a lot of routine things and had considerable exercise, yet the time has passed rapidly.
       Saturday morning we took a hike – in formation – just the officers – to the area where the men are going on this Thursday – where they will pitch their tents and have two meals. They will not stay out overnite. After the hike we got our last Tetanus shots – no casualties.
       We have two newcomers to the unit – both came on Sunday. One is Frank Lusignan, the neurosurgeon – a swell person. And the other is Marvie Kahn. You should all remember him as former President of the Student Body of Stanford in about 1934 or 35.
       Today the men started pitching the smaller tents and they had a lot of fun trying to beat one another.
       Tonight most of us went to see "The Wife Takes a Flyer" with Joan Bennett and Franchot Tone. It's another satire on Hitler's regime and is very good.
       About the weekend: The boys in the group that was off last weekend went to S.F. without mishap and without any notice of disapproval. It looks as if that practice is going to be continued until anything official to the contrary comes out. Therefore, I will plan to see you at dinner Saturday night as it stands now. However, I will phone anyway on Friday night. I will phone straight, so it better be collect, therefore, if you're not in, have the call switched or something, or I can phone later.
                    Loads of love,
Watch for my next letter
May 29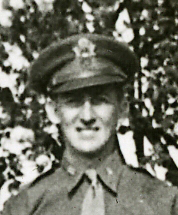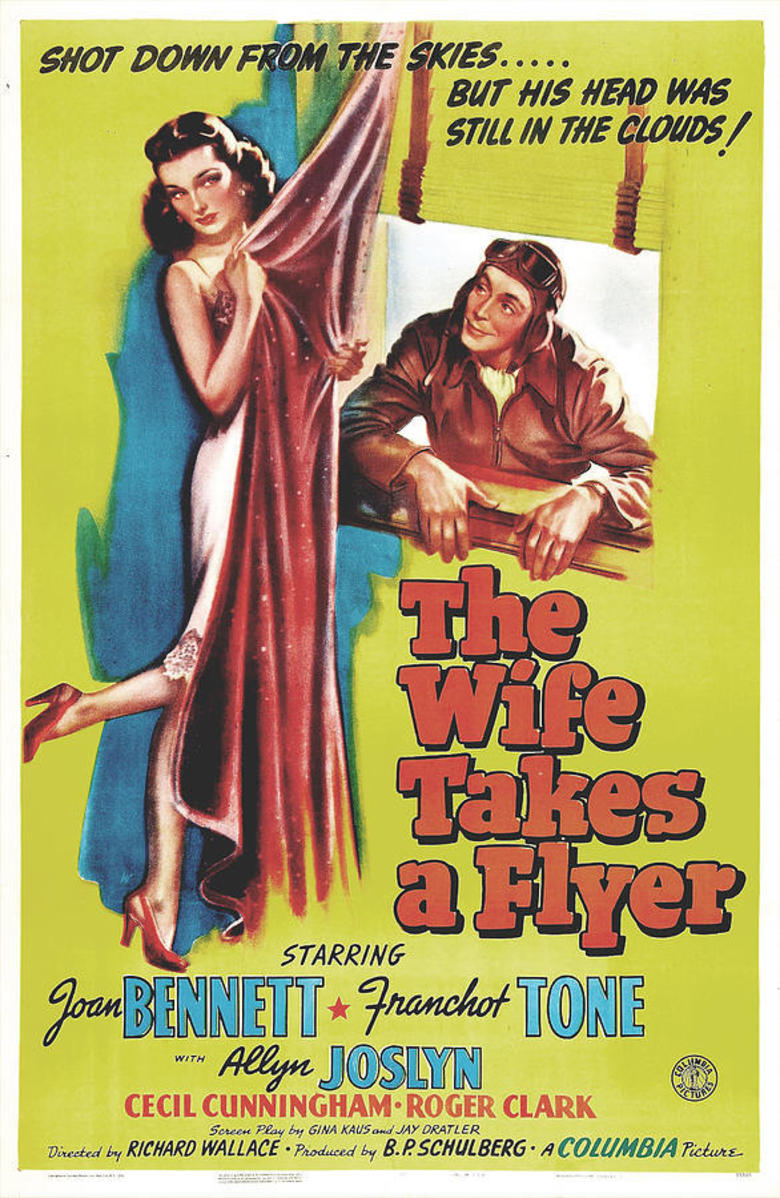 May 29, 1942
Friday noon

Ft. Ord, California
Dear Folksies,
        We have taken three pretty good hikes this week. Two were down along the beach and we found that we would not like to be sent to Libya, particularly if we are going to wear these heavy shoes. One sinks down so much in the sand that it is about three times the work that it is to walk on ordinary ground. We also climbed several sand banks along the beach, banks that went almost straight up and one slid down two feet for every foot taken uphill. We took one long hike that was on decent ground – about 9 miles. During that hike we also went over an obstacle course and landing net.
       As you know, the Pacific Coast is on the alert, so Salinas is about as far as we are being allowed – no weekends – all days alike, with nights off beginning at about 4 P.M.
       This kind of mixes up our pre-arranged plans, but how's this for a suggestion: You come down Saturday or Sunday and then drive back up to S.F. on Monday A.M. Anyway, use your own judgment and let me know what you think best. Of course, if they decide to un-alert the Coast next week, then things will be changed again but I doubt if it will be that fast.
                    Loads of love,
.
Watch for my next letter
May 31
Practice scaling a landing net.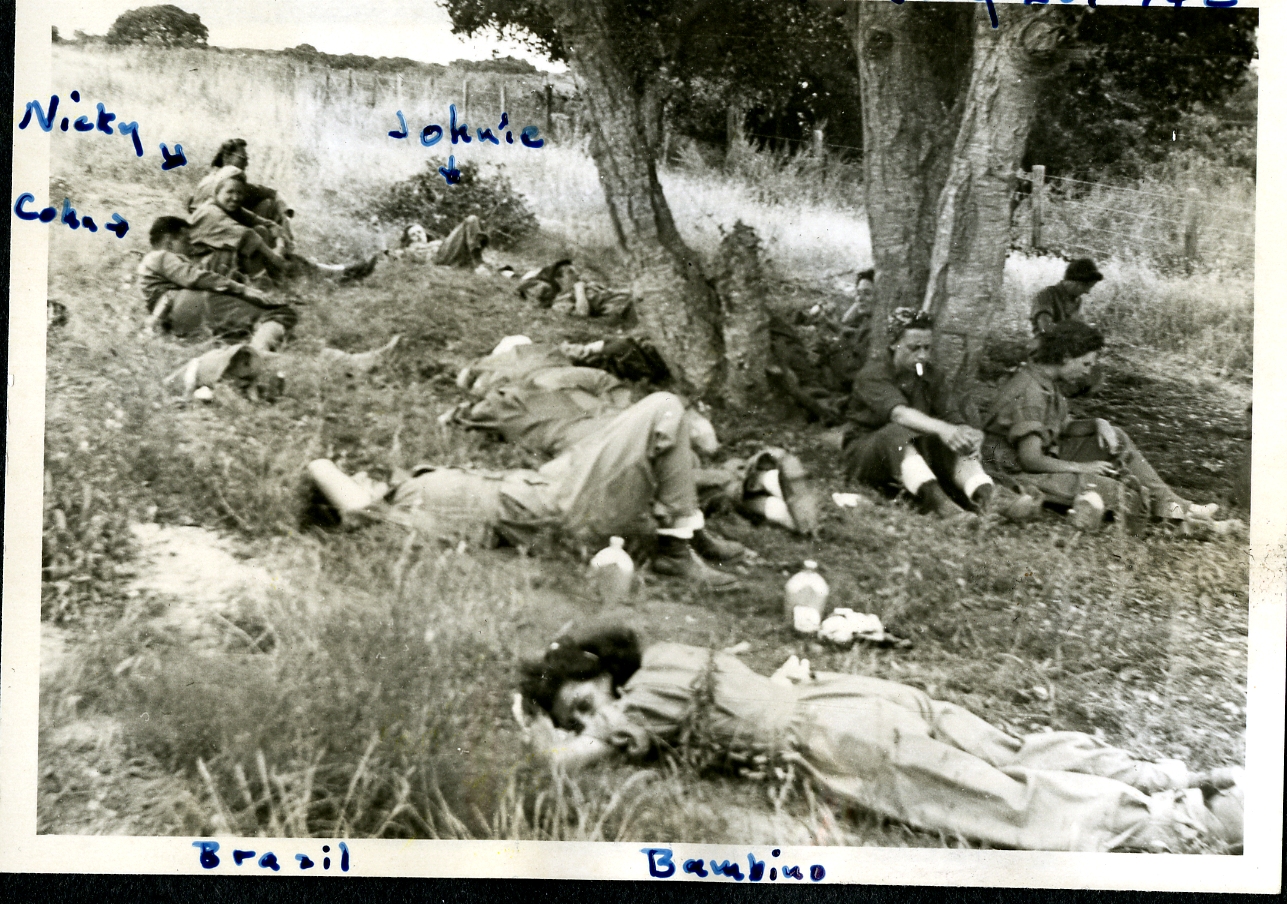 Nurses resting after a long hike.
May 31, 1942
Sunday night

Ft. Ord, California

Dear Folksies,
         Yesterday I was Officer of the Day and spent most of my time catching up on my correspondence, as there were only a few duties attached to the O.D.  However, since I had to stay over in the office and even sleep over in Headquarters, I was thankful that I had something to do besides read all afternoon and evening. This morning at about 7 A.M. (on a Sunday, too, by gosh), I had to receive a radiogram and it was to inform Lt. Col. Bolibaugh that he could now wear the Eagles. Yes, he really was proud this morning and he took off his silver leaf in a hurry, was sworn in as a full Col. and appeared at lunch with his eagles.
       Incidentally, there is some rumor that Yehudi is coming here next Sunday – I wonder if there is any truth in it!
                    Loads of love,
Watch for my next letter
June 9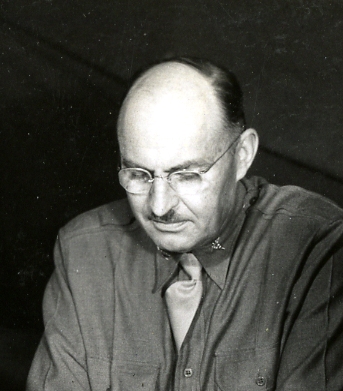 Colonel Oral B. Bolibaugh, M.C.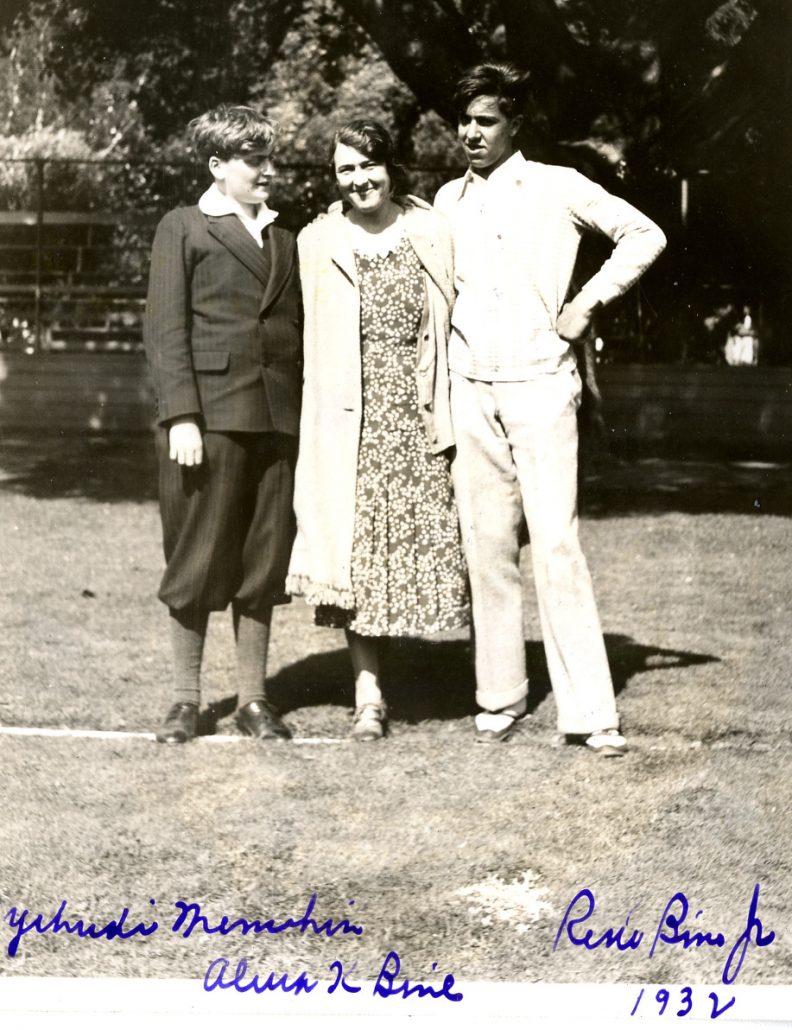 Yeheudi Menuhin, musical prodigy, was a childhood friend of René. Shown here with René and his mother, Alma, in 1932.