The 59th Evacuation Hospital was a special unit composed of members of the staff of the San Francisco Hospital, all but four of whom were members of the Stanford University Medical Faculty or the Stanford resident staff. This Evacuation Hospital had an outstanding record in the European Theater. In fact, the report of its accomplishments, the number of patients cared for, the low mortality rate of the large number of patients cleared through the hospital was the subject of a laudatory special Report by the Historical Division, Office of the Surgeon General, U. S. Army.
Read more about the 59th Evac HERE.
Born in San Francisco in 1915, Dr. Bine graduated from Stanford University in 1937. After receiving his MD from Stanford Medical School in 1941, he continued his medical training on the Stanford University service at San Francisco Hospital (now Zuckerberg San Francisco General Hospital). He was a second-year resident when his unit was activated in April 1942.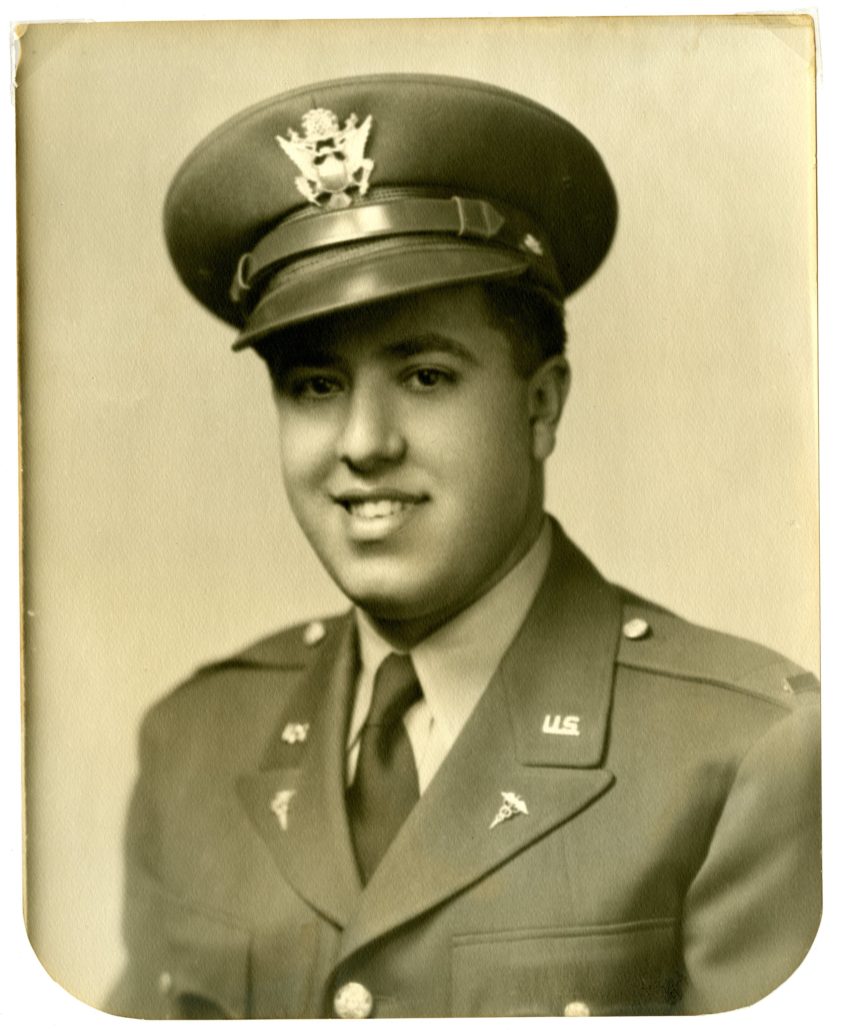 Dr. Bine returned to San Francisco after the war, and in 1947, established a private practice in Internal Medicine and Cardiology. Throughout his career, he was on staff at Mt. Zion Hospital where he trained countless residents in the art of medicine.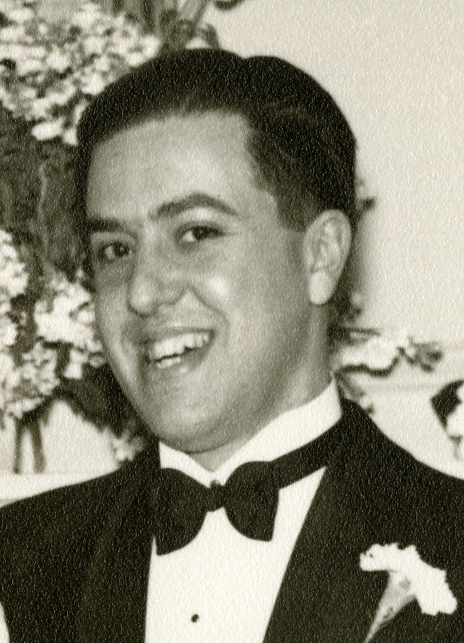 Dr. Bine was an expert in nutrition and its relation to heart disease, and he wrote numerous articles and pamphlets on cardiovascular topics. One, "A Guide To Sodium; Why You Should Eat Less" was distributed nationwide to more than 30,000 people through the American Heart Association. He was actively involved in the American Heart Association for 30 years, serving as San Francisco chapter president in 1962, California president from 1968-1970 and national vice president in 1978. The organization presented him with a number of awards, including the AHA Award of Merit, which they say "is reserved for those who have made significant contributions to the national Heart program and to cardiovascular medicine."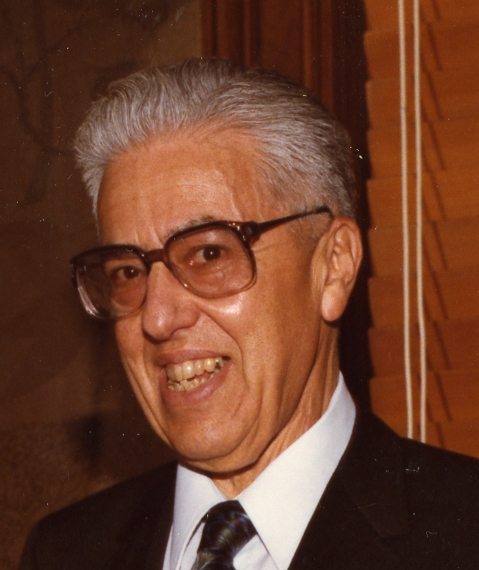 In 1980 Dr. Bine was featured in an article in the Wall Street Journal that began, "In this city of conviviality, René Bine, Jr. has evidence of his winning bedside manner. He carries keys to four women's apartments. Dr. Bine, however, is no roue. He is a respectable physician and the four women average 87 years of age. His possession of their keys shows that even in this age of proliferating medical technology, the house call isn't extinct."
Dr. Bine passed away in 1988.
For more about René, click HERE

Sergius Bryner, MD – nickname: "Serge"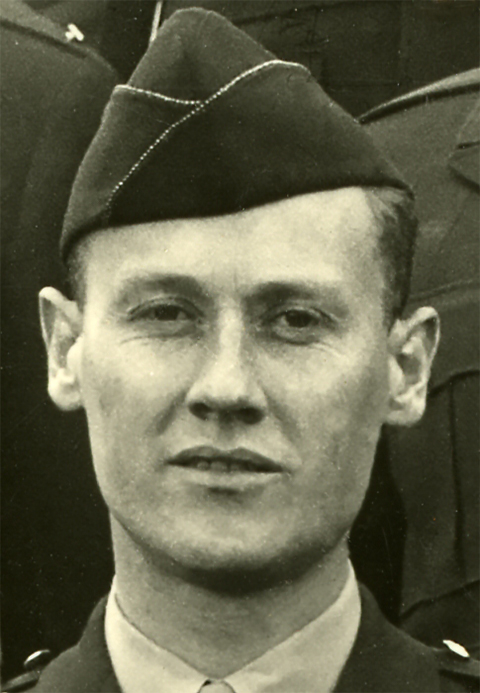 Dr. Bryner was born in Vladivostok, Russia in 1915 and came to the US as a child. He graduated from Stanford University and received his MD from Stanford Medical School in 1941.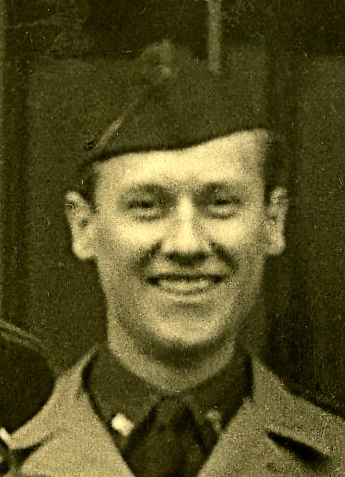 After the war, Dr. Bryner joined the the Palo Alto Medical Clinic as an internist. His love for cardiology led him to study with Dr. Paul Woods of London, England and to serve as a visiting physician at a hospital in Geneva, Switzerland. He took his Cardiology exam in Atlanta, Georgia scoring the highest mark in his class. He was later asked to assist in the preparations of the oral examinations to be taken by future Cardiology candidates. Dr. Bryner became Chief of Cardiology until his retirement. During his retirement he served as Chief of Electrocardiology for the Stanford Medical Center, attending Cardiologist for the Medical School teaching program and candidate examiner for certification applicants. He passed away in 2003.
Dr. Cohn graduated from Stanford University in 1929 with an AB degree. He graduated from Stanford Medical School in 1933. After serving as chief resident in general surgery at Massachusetts General Hospital in Boston, Cohn returned to Stanford to join the faculty in 1938.
Following World War II, Dr. Cohn returned to Stanford, where he was considered a surgical innovator, including performing  the first successful kidney transplant procedure on the West Coast in 1960. He also developed the kidney transplantation program at Stanford. He published extensively and was highly regarded as a teacher and mentor.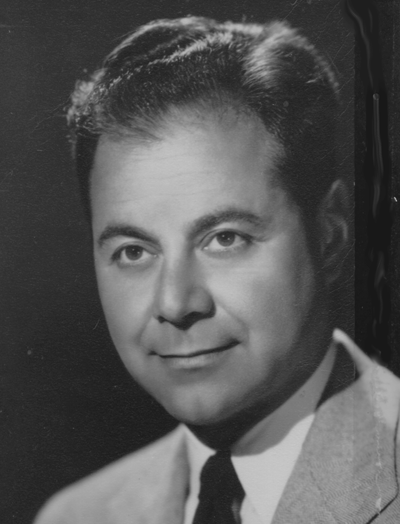 In 1974, Dr. Cohn was honored with an endowed professorship, the Walter Clifford Chidester and Elsa Rooney Chidester Professorship in Surgery.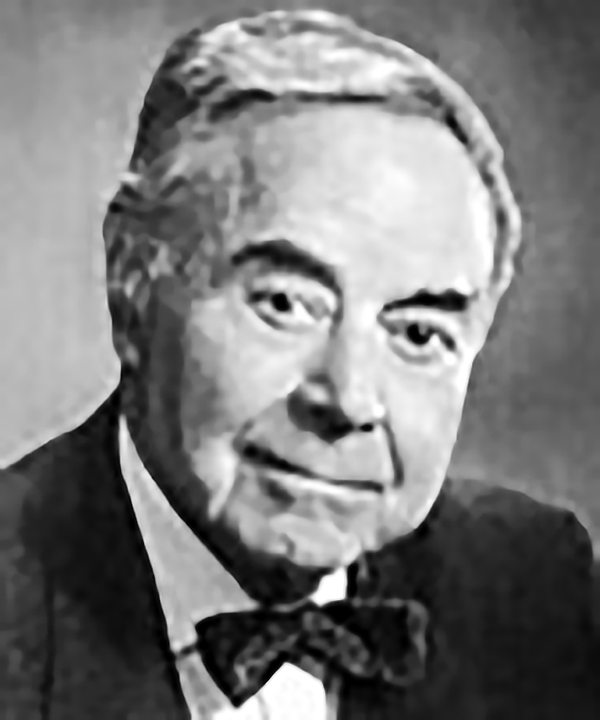 He retired in 1989 but remained active for several years until his death at age 89 in 1999.
For more about Roy Cohn, click HERE.

Dr. Gerbode graduated from Stanford University in 1932 and received his MD from Stanford Medical School in 1938.
After the war, Dr. Gerbode became a world renowned cardiovascular surgeon. He performed the first open-heart surgery on the West Coast, in 1954 and with his research team, developed the first successful heart-lung machine. Dr. Gerbode devoted more than 40 years of his career to research, surgery and teaching. He trained surgeons who practiced around the world. Between the mid 1950s and the mid 1970s, nearly 200 fellows trained at Dr. Gerbode's Cardiovascular Fellowship Program at California Pacific Medical Center in San Francisco.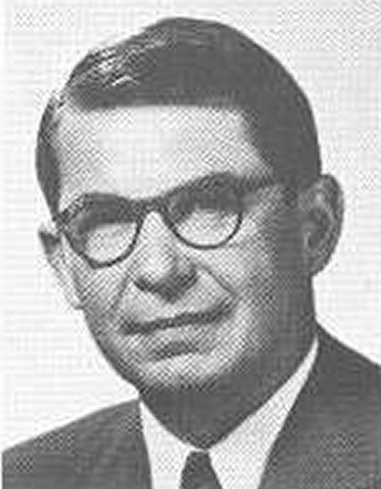 Dr. Gerbode passed away in 1984.
For more about Frank Gerbode, click HERE.

William Wallace Greene, MD – nickname "Wally." Dr. Greene was leader of the surgical team that included René and Carroll Russell — dubbed "The Gang-Greene."

Dr. Greene graduated from Stanford University in 1929 and received his MD degree from Stanford Medical School in 1933. After training at Johns Hopkins, Lane-Stanford and San Francisco Hospital, Dr. Greene began his private medical practice in 1937 in San Francisco — specializing abdominal surgery.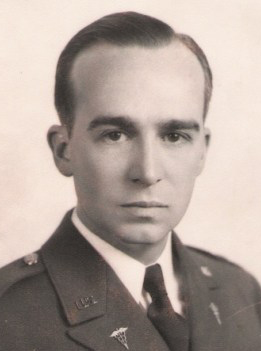 After the war, Dr. Greene returned to private practice in San Francisco, and also resumed teaching part-time with the Stanford Service as Assistant Clinical Professor or Surgery from 1946-49. From 1949-61, he was Associate Clinical Professor of Surgery, again at Stanford Service. When Stanford moved its medical school to Palo Alto, he became Associate Clinical Professor of Surgery for the medical school at University of California at San Francisco, where he served through 1971, when he moved to Kauai, HI and took the position as Medical Director and Surgeon at G.N. Wilcox Hospital in Lihue. He retired in 1981.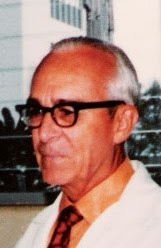 1908 – 2003
Carleton Mathewson, MD — nickname: "Mattie"
Dr. Mathewson graduated from Stanford University in 1923 and received his MD from Stanford Medical School in 1927. When Stanford organized the 59th Evacuation Hospital, Dr. Mathewson joined as Chief of Surgery. By the time he was discharged in 1946, he had been promoted to a full colonel and had been awarded the Legion of Merit, the European-African campaign medal and five campaign stars.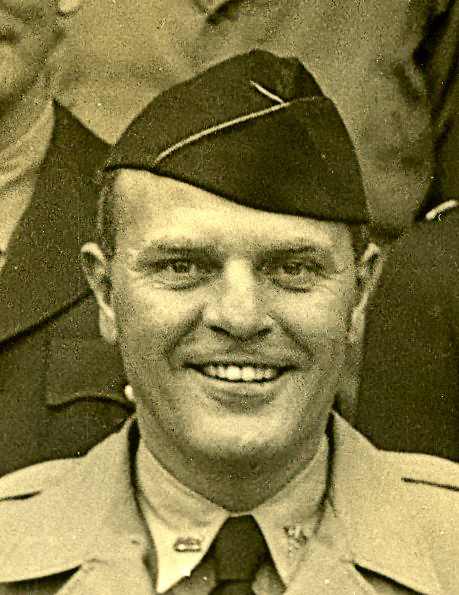 After the war, Dr. Mathewson returned to his position as faculty at the Stanford Medical School, where he trained countless surgical residents. Shortly after returning to San Francisco, he also was appointed Secretary of the American Board of Surgery, where he played a major role in implementing the standards for training and qualifications for Board Certification in Surgery for surgeons around the country.
Dr. Mathewson served as Chief of Surgery at San Francisco Hospital from 1945 until his obligatory retirement at age 65 in 1967. He passed away in 1989.
For more about Dr. Mathewson, click HERE.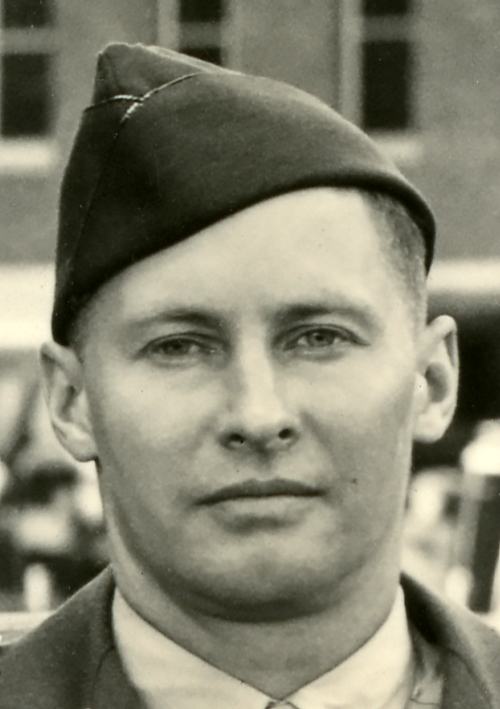 Dr. Schwartz received his medical education at Stanford University School of Medicine, completing studies in 1936.  After graduation he entered medical practice in San Francisco with Dr. Leo Eloesser, a noted Stanford professor of surgery and one of Dr. Schwartz's medical mentors.
Photo credit: Stanford Medical History Center – Roy Barnett Cohn Papers
Following the war, Dr. Schwartz wanted to start a medical practice in a small community where he could raise a family and enjoy the outdoors.  He found this community in Fortuna, California, where he and his wife moved in December, 1945. Dr. Schwartz made house calls all over the larger community, even when, during the winter months, it meant crossing the Eel River in a boat.  He continued in practice until his retirement in 1984, bringing to an end his 39 years of service to the community.  (From an obituary written by Jack W. Irvine, MD)    
1910-2007
Ed Welles, MD — George Edward Welles, nickname: "Eddie"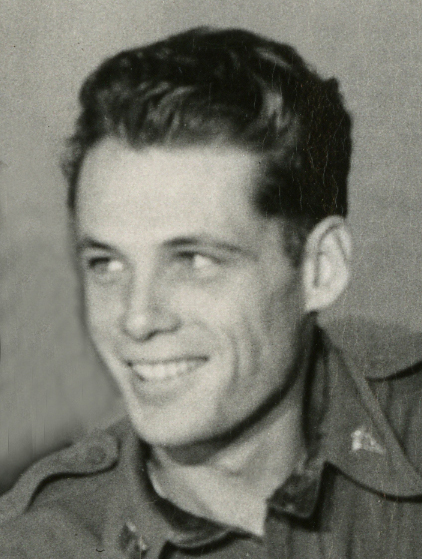 George Edward Welles was born in 1914, in Riverside, California. Eddie, as he was known to his friends, attended Stanford University and Stanford Medical School, where he received his M.D. in 1941. After the war, Ed set up a private family practice and joined the staff of Saint Francis Memorial Hospital in San Francisco. When the American Board of Family Practice was established in 1969, Ed was one of the first physicians in California to pass their voluntary exam. He also was the first Family Medicine physician to serve as Chief of Staff at Saint Francis. He retired in 1984 after 40 years of practicing medicine and enjoyed an active retirement until his death in 2002.
Philip Westdahl, MD — Nickname: "Phil". Dr. Westdahl kept a journal of his experiences in the 59th, starting with the landing in Casablanca in December 1942. Selected excerpts from his journal are included in some of the sidebars of René's letters.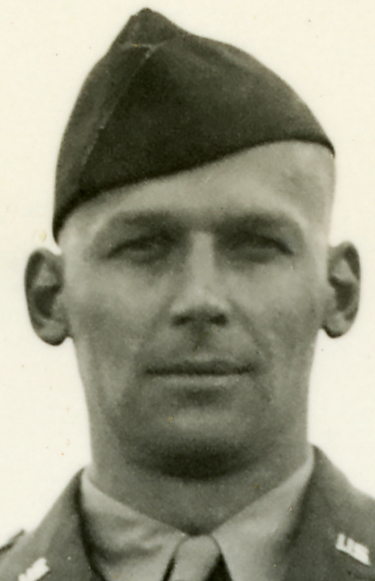 Born in San Francsico in 1912, Dr. Westdahl graduated from Stanford Medical School in 1939.
After the war, he returned to San Francisco to a successful practice, specializing in treating breast cancer. His work was pioneering, including his early use of lumpectomies against cancers, and he became a member and sometime official of several prestigious medical societies, including the California and American Medical Associations, the San Francisco Surgical Association, the American College of Surgeons.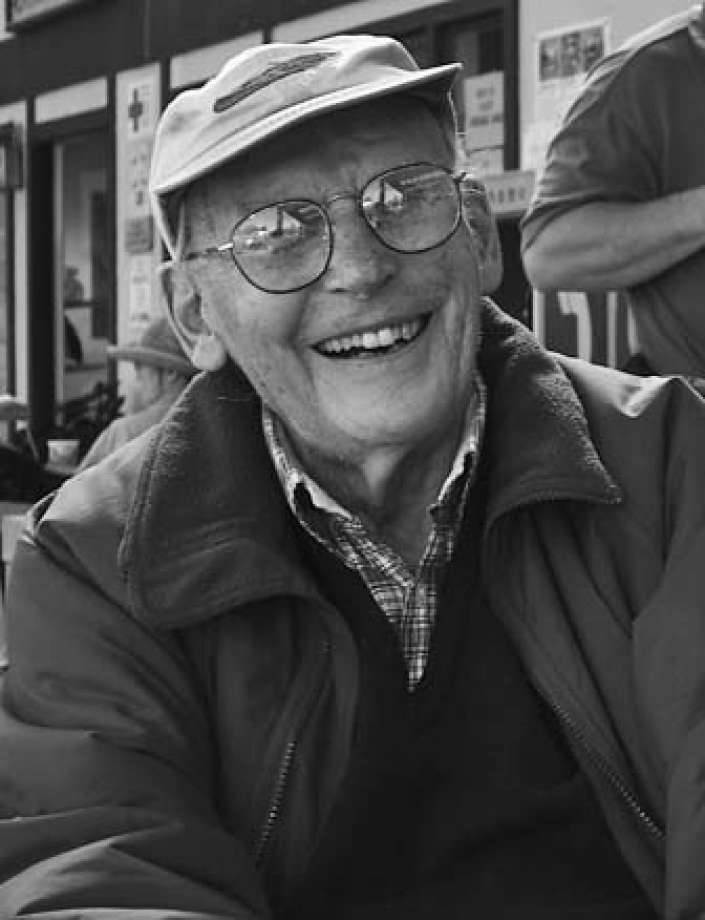 1912 – 2005