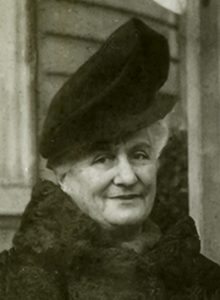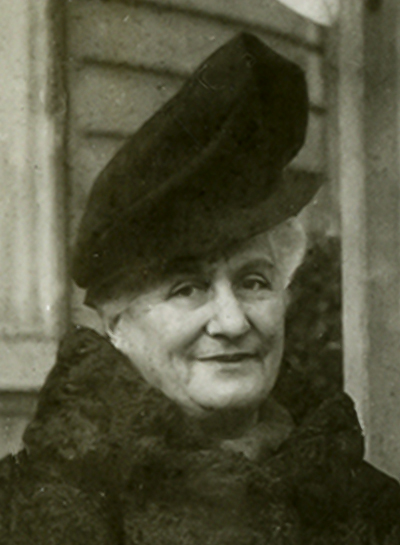 Today we have a letter that Lilice Baumann wrote to René's parents after his visit to Paris. Lilice is René Sr.'s first cousin. It is transcribed here exactly as Lilice wrote it in English.

---
---
Dear Ones,
      First of all I must tell you how happy we have all been when we knew that peace was declared. A terrible dream is finished. I hope for you that René Jr. will soon be able to leave Germany.
      Second, can you imagine how thrilled I was – coming home from marketing, to find sitting in an arm chair, Junior – looking fine. What a darling boy you have. He always have a good face of baby and does not seem to be 30 years. Georges was so happy coming home for lunch to see him. First day he had lunch and dinner with us. Second day we went in the afternoon to see Paulette. She is trying to arrange her apartment with some furniture which was not stolen to poor Sadie – but how difficult it is.
      The day after I went at Jane's, where René had lunch. Dinner here with Yvette. Yvette thinks René was very pleased with her. He took her out for dinner the day after. Yvette also thinks he is a fine boy. Day after he came here for lunch – looked as Santa Claus with a fool bag of presents.
      I simply devoured mint chocolate before lunch time and had a terrible mal au coeur [heart burn]. I make also a big consummation of Milky Way Chocolate (Mars Chicago). All things we hardly remember the taste.
       I phoned to Claudine still out of Paris in Auvers until now. She felt terribly sorry not to be able to see René. I hope he will have another permission before leaving the continent. We also went to see Marie Weill. René met two of her sons – nice boys – with whom he could have gone out instead of staying with us.
        Yvette received yesterday le grade de Lieutenant dans l'armee [rank of Lieutenant in the army]. Always nothing concerning her husband except bad news. It seems that wagon where he was from Drancy to Auschwitz was passed through the gaz. Jean-Guy, de qui on n'a plus jamais entendu parler [who we never heard from again]. C'est horrible! Yvette tries to forget. Is working very hard.
      While René was at home we received a colis [package] for Claudine. We opened it and I was so happy to find some more shoes for my baby dear [Dominique]. Claudine will thank you herself when she will be home again. It is terrible always to have to thank and not be able to be thanked in return. I would have liked to send something to Barbara – it's not possible. We still miss a lot of things. If you have a chance, Alma, to find some stockings. I have not a pair left to begin the winter.
       I have good news from J.P. , Doude and baby. They stay out of town till end of September. Jeanne and Dave at last are gone to England to see Jacqueline. They have not seen her for three years. You can imagine how nervous they both were.
       Now I am going to end my letter. It was hard work to write it all in English. You must not laugh to all my mistakes or else I will oblige Alma to answer in French. [The joke was that, unlike René Sr. and René Jr.,  Alma didn't speak French!]

      I kiss you all, so much and so much. Georges joins me in doing it.
                   Yours, 
                          Lilice
.