May 20, 1943
No. 31a

Dearest Bobsy,
            On the night of the 17th, there was quite a party – all the medical gangs from this neck of the woods. Everyone all dressed up, i.e. all except the persons for whom the party was given. They appeared in sun-tan uniforms with field jackets on, whereas everyone else had their best pinks and blouses on. The stupidity of a receiving line was further emphasized – the line trailing all over the floor, with side-lines joining in every so often. After that was over, the liquor and sandwiches flowed freely, however, the champagne was the only decent drink they had and they rapidly ran out of that. They had two bands – one inside and one outside, both of them good.
            They had a show made up of a couple of good Negro singers. There also was a fellow who used to sing with Dick Jurgens' band, who was very good. But the best act was put on by the Lt. who was also Master of Ceremonies. He did an imitation of Hirohito and also of Corporal Adolf. Both were excellent.
            Tuesday was Lois' day off and as the day wasn't too bright and sunny we decided not to go swimming, and instead went downtown, took some films to be developed, got a few things at the PX, had ice-cream at a tea room with Bert Halter, Pete Joseph and George Armanini. The ice-cream is only ice-cream of a sorts. They put out coffee ice-cream and so-called vanilla ice-cream, and also their specialty named after the establishment. The latter is like a fruit sundae, with orange colored ice-cream and a few slices of pineapple and half an apricot. It's hard to describe the taste of the ice-cream, it sort of has a burnt almond taste to it, also is a little bit bitter and orangey.
            After having some of this ice-cream-fruit combination, we went up to the new Officers' Club that has just recently been opened. It's very nice there, some comfortable chairs and couches, and numerous magazines from various places. It's sort of a combination of Officers' and Civilians' Club, for it used to be the Auto Club of this place and so the old members still remain as members. They also have some billiard tables and card tables there, and in a few weeks, they are probably going to begin serving regular meals there. It's really very nice.
            We stayed there, just loafing for about an hour and then walked to one of the eating places, the same place we had been to the night of the parade. Had some good fish and chicken, and, by golly, some cherries.
            'Tis now 2 P.M. and Lois and I just finished writing – golly, see what her presence does to me. Of course, having her hold one hand and typing with only one hand isn't so conducive to good typing. I meant to say I just finished "reading" your 8 pager. It took us just short of an hour to read it, but, golly, how long did it take to write?
            Gosh, I can just picture your sitting on the "end" and talking to Mom and Dad late into the night, with Mom falling asleep every 10 or 15 minutes. Does she still wake up and claim that she hasn't missed a word of conversation? Interesting that Dad has turned into such a good "listener."
            Especially happy to hear that you are going to take a real vacation and not have a lot of other things on your mind – but really vacate!! After all, toots, the strong positive tuberculin reaction you got doesn't just mean nothing, you know. A good three months rest is undoubtedly what you need, and need badly, for you certainly don't want any lesion you may have, no matter how small that may be, to start to get the best of you. A good vacation, with plenty of rest and sleep, mountain air, no worry, and a minimum (if any) smoking, should amount to a good health insurance for you. How about it?
            I appreciate your concern, but outside of being plenty anxious for this mess to be over, and being lonesome for all of you and for San Francisco – well, to date, we certainly haven't had any hardships. So, don't think that we have! We've really had an easy life of it. Of course, that doesn't go for the boys further front.
            It's now 5 P.M. and I have written this letter in fits and starts – between seeing patients, running over to x-ray to see films, etc. One of our sergeants just was brought in, having been riding horseback, and like a fool, racing the horse in an area he shouldn't have. As a consequence the horse went over, he got partially loose, and then the horse rolled over on him, fracturing his leg just above the ankle. Such is life! Then there's the guy who has made some 30 successful parachute jumps, who stumbled over a curb the other day and fractured his ankle!!                                                                                                                     
                                                                                                       Lots of love,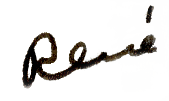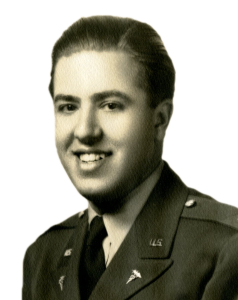 .

Some scenes from downtown Casablanca, where Lois and René went on Tuesday with Bert Halter, Pete Joseph and George Armanini.