July 12, 1943
(René's 28th birthday)
No. 46

Bizerte, Algeria
(His parents think he is still in Casablanca)
Dear Folksies,    
            Well, today it's my birthday, and, in normal times I would be up there at Lake Tahoe with you celebrating it. I had at least hoped that I would be with Lois. But no, luck was to some extent against us there, so, actually, I'm not considering this as being my birthday at all — it shall be delayed. However, I must say that my boys came in this morning and serenaded me with "Happy Birthday." It was darn nice of them.
            As you no doubt can realize, there is little about which I am able to write. You will be interested to know, however, that I seem to have a knack for bumping into people that I know, or who know someone whom I know.
            The other day I almost ran head-long into "Westy," Bam's friend who none of us had seen for several months. We were both so glad to see each other that we practically yelled out each other's names to each other and some of the high ranking gentlemen around us were sort of amazed.
                                                                                                                         Loads of love,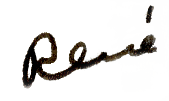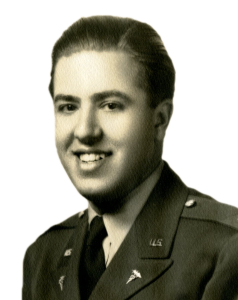 .