Our reaction to air raids has noticeably changed since our arrival in Anzio. We have far greater respect for shelter and no longer congregate awesomely in the open watching the tracers, as we would the fireworks at a world fair or 4th of July celebration.

     Our chief concern is the flak from our own anti-aircraft, which rains down in certain areas which might well be our own.  Occasional large fragments are capable of producing severe injuries. It is a mighty strange feeling lying there on your cot with helmet on listening to the "Jerry" planes coming in closer for their bomb run. It isn't difficult to identify the German motors in contrast to the steady drone of our own bombers. The Jerry has an oscillating drone, which has very adeptly been described as sounding like "you-you-you."

     Our own ack-ack fills the air with an almost continuous din, with occasional lulls terminated by sudden bursts of increasing violence. Amidst the pounding, you can distinguish the machine-gun-like rat-ta-tat of our 20mm guns, the slower and louder report of our 40mm "pom-poms" and still slower blast of our 90mm.  All this occasionally accompanied by the "not distant enough" boom and rumble of Jerry bombs.

     One night they obtained a lucky and direct hit on one of our large ammunition dumps and the intermittent booming as separate piles of high explosives blew up continued over many hours, each time producing a radiating yellow glow on the horizon.

.

Watch for René's next letter on
June 15, 1944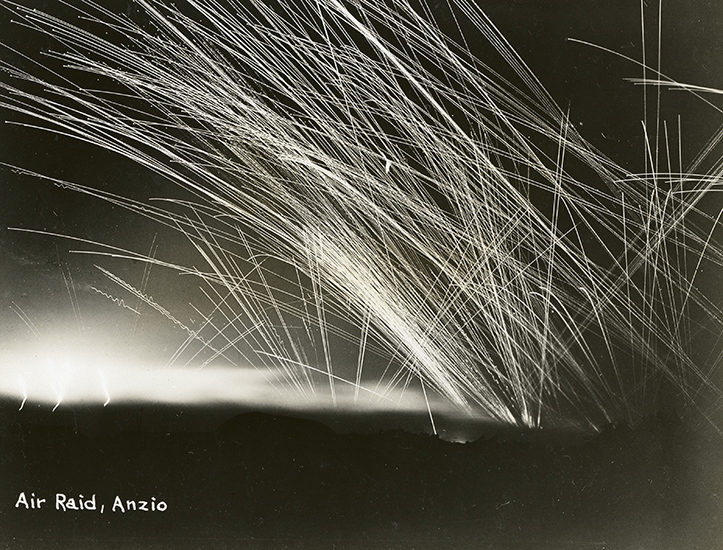 June 15, 1944
No. 30
Anzio, Italy
Dear Folksies,
          Have not been busy these last few days — have been running the V.D. ward besides a medical ward.  Surgery wards have calmed down considerably, but it certainly looks as if these poor civilians in Italy are going to be having a bad time of it for probably some 20 years to come.  When you realize what is happening here, you certainly give great thanks that there is no such battle going on in our own land.  I imagine that the very same thing is going to happen to the French too in years to come.
          It's always the poor innocent standbyer who takes it on the chin.  But in this particular business of which I speak, they take it mostly in the feet.  Yes, the Nazis left plenty of mines behind and when the poor farmers go out to reclaim their farm-land, they invariably step on mines and caflooey goes their foot and possibly more.  Of course, I imagine with the Nazis fleeing rapidly ever since before Rome was taken, they have had no time for mine-laying, but while both sides were dug in for the several early months of this year, they apparently did plenty of that sort of thing.  The civilians, too, have a dreadful curiosity and when they come across such things as mines, hand-grenades, etc., they invariably fool with them with drastic results.  And they just don't understand it at all.
          The engineers have done wonders all throughout this war and a great deal of credit for the success of the rest of the troops has to go to them.  Their bridges are masterpieces, their clearing of the mine-field where troops are to pass (though they haven't time to clear all the farmers' lands) is certainly a big life-saver, and along with all that they are quick to supply water to all the outfits, etc., etc.  In Sicily, they drilled a well right in our own hospital area and we were furnished plenty of water from it throughout our stay there.  Here, too, they have been busy plunging their machine into the ground to reach water some 80 or more feet below the surface.  Their bull-dozers are amazing things to watch — they clear the mounds, fill in holes, mow down the bushes, fix roads whether they are originally there or not, and, in general, fix up the place to look almost like a small city.  Imagine, they are even putting up a small building with cement floors for our showers.
          A fairly good number of the cases have been belly cases and naturally make a tremendous nursing problem, what with colostomies exuding all over the place and at all times. Thank goodness that tho' there are plenty of these, the percentage is relatively small. It is surprising how well most of these boys do.

          We have now had just about everything.  For in this area, different from Sicily (thank God we didn't have the same situation there) there are no civilian hospitals and as a consequence in the last two days we have had several civilians as patients, including a pregnancy and a spontaneous abortion.
                                                                                         Loads of love,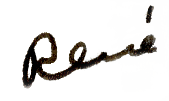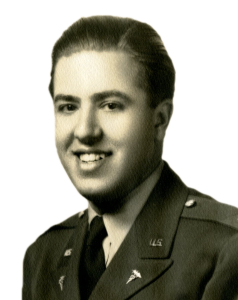 .
Watch for more of this letter
June 16, 1944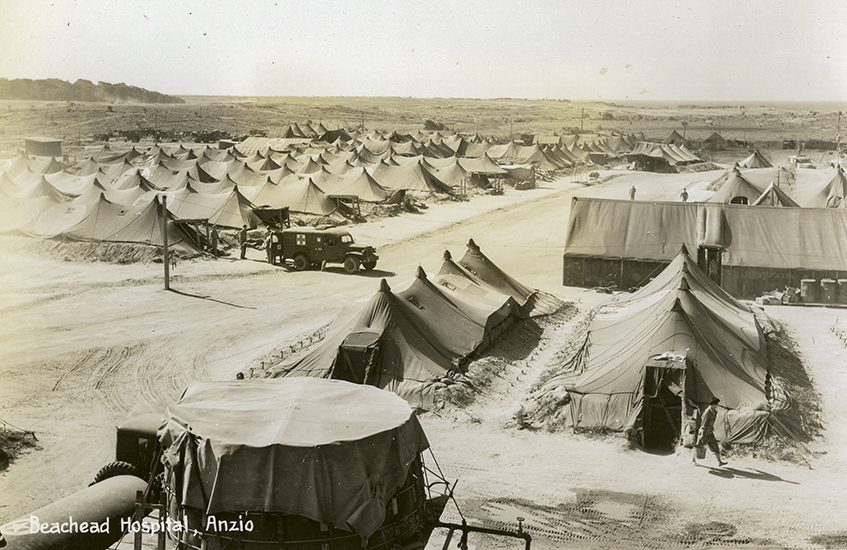 Click here to add your own text
June 16, 1944
No. 30 continued
Anzio, Italy
Dear Folksies,
            The hospital had a new "first" yesterday — the first WAC [Women's Army Corps] as a patient — in fact the first one any had seen except for those who were lucky enough to get into Naples.  And appropriately enough, this one was a bit "wacky" (anxiety state).  Bishop was telling us how, in the big cities in these bloomin' Base Section headquarters, all the officers have WAC secretaries and one has to even ask permission of them to go in and see some 2nd Lt. who thinks he is mighty important.  Jeepers, in Africa and Sicily we used to walk into all offices and go right into the Colonel's or whoever was in charge of the offices and transact business without a lot of going through channels.  But these Base Section outfits are too good for that — they get hi-falootin ideas and think they are back home in their own offices with secretaries and all.
            The combat troops sure hate the Base Section outfits too.  They grab everything, restrict the use of the good places in towns to their own troops, and try to keep the combat boys from having a decent time in the towns when they get a day or so of rest.  The combat boys really pulled a good one, however, in one big town.  When the Base Section boys moved in not long after it was taken, they found signs reading, "Off Limits to _____ Base Section."  I hear that that base outfit tried some soft-soaping right then and there, and ordered beer sent for all the combat troops in that area.  They have a nice little verse around these parts about these base-sections, "Oh, Mother, Mother, take down your service flag, your boy's in the __BS."
            When I got started on this letter I didn't intend it to be an essay on base-sections but it just seemed to spill out.  Hope that the censor is an "Army" man instead of a "Base Section" guy!
            Last night we had our first movie with Polly's projector, and it was one of the funnieset movies we have seen. It has probably been all over S.F. already, but you should be able to find it in some little flea-house somewhere, and it is worth using up an "A" Gas Ration card going to see. The name "The Miracle of Morgan's Creek" with Betty Hutton. We are still wondering how it got by the Hay's Office, what with the poor gal not knowing who her husband was and her having not one baby but —-well, you'll have to see the picture. I won't give it away.                                                                                          Loads of love,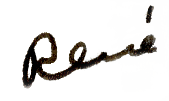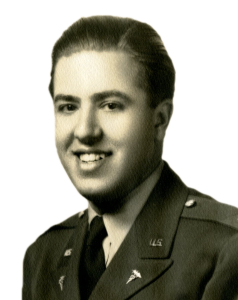 .
Watch for the conclusion of this letter
June 17, 1944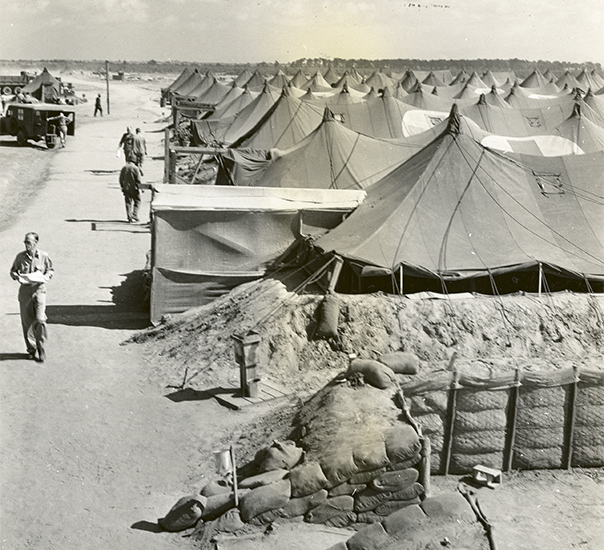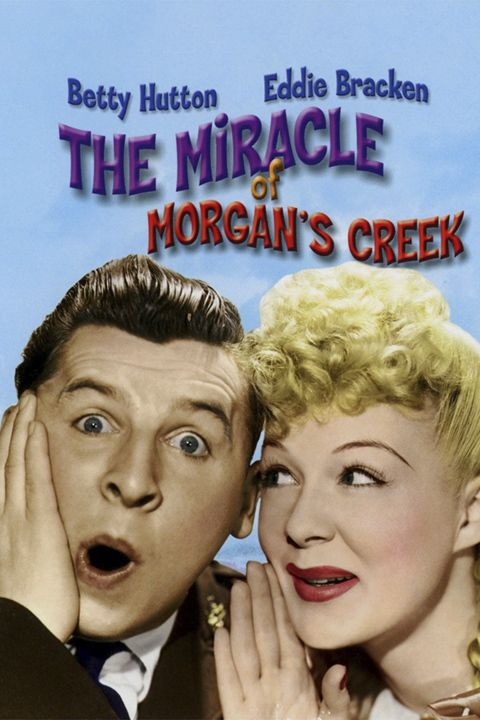 René tells his parents that "The Miracle of Morgan's Creek" was one of the funniest movies they've seen.

Click here to add your own text
June 17, 1944
No. 30 (conclusion)
Anzio, Italy
Dear Folksies,
           Our "friends" have bothered us several nights since we have been here — not quite like Morocco and Sicily, when they paid the 59th one visit and that was finis for the 59th's stay in those places.  Why they bother us here when they are being chased so rapidly so far north, I know not.  'Tis a waste as far as I can see, for they do not seem to be very successful in hitting things.
            In going through the country throughout Italy, the destruction is amazing.  Some of these towns are really leveled.  The only thing to do with most of them is to take a wrecker and bull-dozer and knock down the few remaining walls and start from scratch.  The Nazis did a fine job of wrecking railroads also: they tear up track everywhere, ruin bridges, etc.  But, by golly, it doesn't take our railway companies long to get in and do some amazing repair work.  We saw some of these outfits in action and they really go to work.
            I visited a hospital train a couple of weeks ago and they had quite a nice set-up.  They had several nurses, a few doctors, and a Red Cross gal, and quite a number of enlisted men.  It had been made over from some Italian 2nd Class coaches, and our construction men did O.K.
            Some of the stories we have picked up from patients are truly amazing and appalling, particularly from some of the boys who have been prisoners and then left behind by the fleeing Nazis — i.e. wounded boys that were in German hospitals and left behind.
            The news the last few days has been mighty good, especially from the South Pacific. They're doing O.K. there!
            Hope you all have plenty of fun at Tahoe.
                                                                                         Loads of love,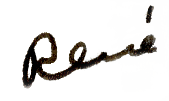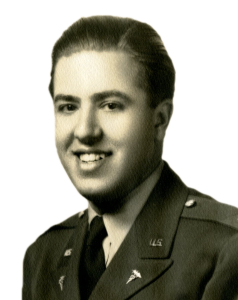 .
Watch for my next letter
June 21, 1944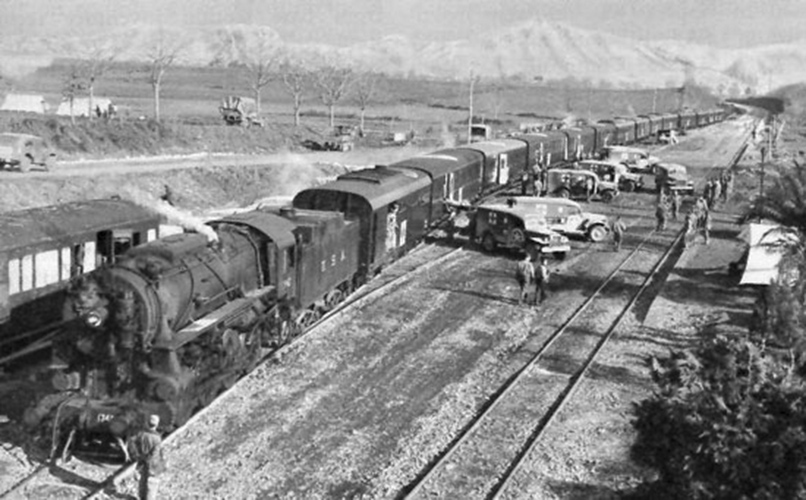 Both René and Phil Westdahl were impressed with the hospital trains that they inspected. (See Phil's description below.)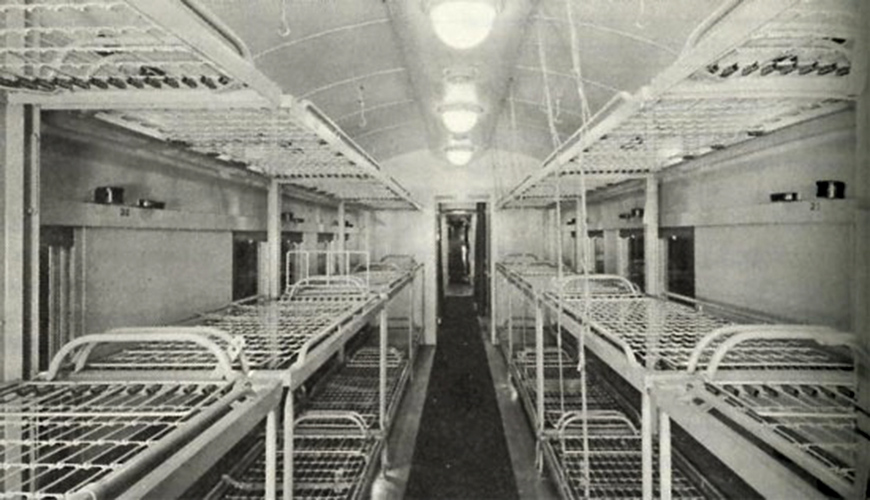 Here's what Dr. Phil Westdahl wrote in his journal about his visit to the hospital train:   "I visited a hospital train and was very impressed by the cleanliness and comfort of the litter compartments. The cars are plainly marked on the sides and top with the Red Cross on a white background. There are 30 bunks in each car, in tiers of three. They have very comfortable springs and mattresses and clean white sheets. There is plenty of room between bunks. The total capacity of the train is 350 patients, of which 180 are litter cases.
Attached to each train are 4 doctors, 6 nurses and 39 enlisted men and a Red Cross girl – all of whom have their living quarters right on the train. The food is of the best [quality] and there are plenty of little added attractions, such as coca-cola and chocolate candy, which the patients really appreciate. This is their first real taste of comfort and cleanliness, free from flies and dust, which even the hospitals cannot entirely avoid in the field."
Click here to add your own text
June 21, 1944
No. 31
Anzio, Italy
Dear Folksies,
            Enjoyed the clippings, Dad, particularly the one about the Stanford guy operating on the Cal man. Posted that one up on the bulletin board and all got a big kick out of it.
            I never have understood why the physical requirements for an officer are higher than for enlisted men, for the life they lead, in general, is certainly far less strenuous than the life of the enlisted men when it comes to everything. The men have to do all the lifting of equipment, walk when the officers ride for the most part, etc. etc. But then, here again, that's the army.
            Have again been mighty busy the last few days. I've had a lot of stuff dumped on me. Our V.D. ward gets bigger daily and my medical ward of 30 beds is constantly full. And besides that, I have a 60-bed ward that is used primarily for boarders – not much has to be written on their charts but one has to see them and prescribe if necessary. Also, have the female patients at the moment – all but our own nurses who are, thank goodness, under Brown's wing.
            Had a wedding here the other night. Arlene Salt was married. Wedding in a tent! She got 7 days off and went to Naples or Rome, know not which. They tied some 5-gallon cans on the back of the car (a small Italian one) and they went clanking down the highway.
            We see by the papers that many of our old friends whom we had known and had as patients in Africa and Sicily, are in on the big things in France. Have many friends in that 9th Division, Col. Westmoreland, and others.
            We spent just about one whole day fixing up our tent – Armanini, Klein and myself. We finally have it looking mighty classy and 'tis far more comfortable than it was a first. We did a lot of digging, put in a good wooden floor, and put in some other improvements.
            All the big-shots are away at the moment and all is quiet. Roy is C.O. Mattie has been away about 6 days, the Old Man left today for a couple of days, and Reilly, Padre Thissen, and Mary Diffley went for about 3 or 4 days.
            Lately, we have been having evening snacks while listening to the 10:30 P.M. news – in conjunction with our next-door neighbors- Russell, Schwartz and Westdahl. Soo, as you can imagine, the deviled ham, etc. has disappeared rapidly. Could, therefore, use some more of same. How about an occasional can of good asparagus? Sardines? Do they have canned smoked salmon?
                                                                                         Loads of love,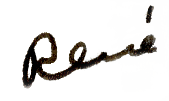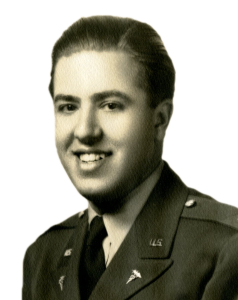 .
Watch for my next letter
June 23, 1944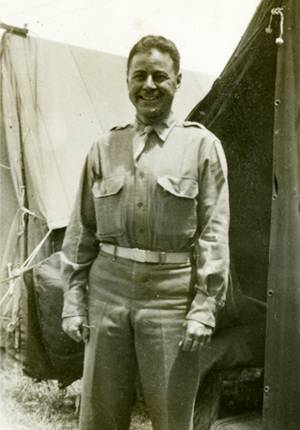 While Mattie (Carleton Mathewson) and "The Old Man" (Colonel Oral Bolibaugh) are away on leave, Roy Cohn (shown above) is Commanding Officer of the 59th Evac. Hospital.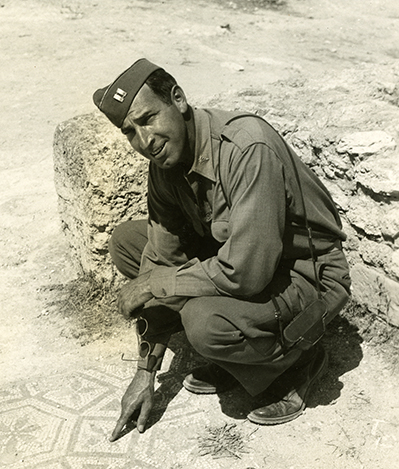 Carroll Russell is one of René's next-door neighbors with whom he and his tent mates share evening snacks and listen to the 10:30 P.M. news.

Click here to add your own text
June 23, 1944
No. 32
Anzio, Italy
Dear Folksies,
            In reading your last letter, I was rather amazed at what you quoted  as having appeared in the paper regarding Nan Drew expecting Bill home in July. But was even more surprised when I told Kuzell about it, to find that Bill (who died on May 23) had actually been on the list for rotation and was to have left for the U.S. on June 1st. I can well imagine how that must have doubled the shock for all concerned. It was all certainly a mighty sickening thing and everyone feels mighty deeply for Nan and the kids.
           Yep, Dad, the news of the invasion did cause quite a stir over here, but at the start, of course, we were rather loathe to believe it all, since there had been the false alarm the day before. However, when we began hearing the King, etc. then we were finally convinced. Phil Westdahl's brother is over there, as are many a friend of guys in this outfit. We all certainly have hoped for their success. At least they have a much firmer foothold there than they even had at Anzio long after they landed there. Anzio was never very secure, but in France they apparently are very definitely in there to stay. The cooperation that the Maquis is giving, from all reports, even if only part of it is true, is undoubtedly a big factor in the continued success of the operation and as time goes on this will probably make itself felt more and more.
                                                                                         Loads of love,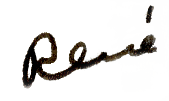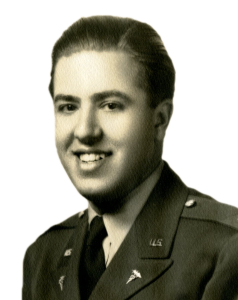 .
Watch for the rest of this letter
June 24, 1944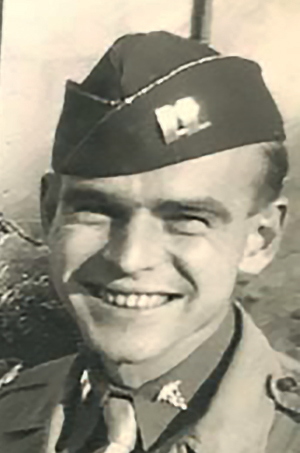 René shares a bit more news about Dr. Bill Drew (who died on May 23): he was scheduled to go home on rotation on June 1.

René tells his father that "news of the invasion did cause quite a stir over here, but at the start…we were rather loath to believe it all."

Click here to add your own text
June 24, 1944
Conclusion of No. 32
Anzio, Italy
Dear Folksies,
          Yesterday Mattie came back from his visit to the General Hospitals in the rear and gave us a most interesting talk on what is going on there. They are truly doing some amazing things – things that would not have been dared nor thought possible before the war. It's a funny business, however, for there are people getting the same results in different hospitals with different methods, and yet some claim that their method is the only good one and abhor the methods of the other.
            The Barnes Hospital outfit has been the one that has gone off the deep end most drastically. They are blood and penicillin fiends. When they get a patient from an Evac. or other forward hospital, they have their nurses immediately get a blood hematocrit run (new copper sulfate rapid method) with plasma protein and all, and also immediately begin to give the patient penicillin and whole blood. They have a very efficient blood bank and are able to get all the blood they need. They keep giving that blood until the patient's hematocrit reading is up to what they consider normal. (Of course, this does not apply to minor things, but I am speaking of surgical wounds of moderate consequence.)
            Then after everything is normal in those readings, they take the patient to surgery and, for the first time, change his dressings and take a look at his wound. Now that may have been 2 to 4 days after entry, but nevertheless, they have not looked at the wound before that. Then, when these patients are in surgery they are completely cleaned out – their wounds more extensively debrided than is possible in the forward hospitals – and the wounds CLOSED UP TIGHT, despite the fact that it may have been very soupy and full of pus when they first saw him in their surgery. They do, however, put small counter-drains in through separate wounds in the most dependent portions.
            We would never dream of doing such a thing as closing a soupy wound up tight, but, by golly, despite Mattie's shuddering at the sight of them closing up these wounds, the patients the next day and the next and numerous other similarly treated cases, were doing perfectly fine. In fact, Mattie saw chart after chart (which he just picked out at random wandering through the wards alone) where the patient had been running temps of 102' to 104' and then there would be a notation on the chart of "To Surgery" and after that the temperature chart would have nothing but a straight line on its right down along the normal line. They even treated chests, joints, etc. in the same manner. All of these, too, they irrigated with penicillin during he operation, and, in the case of joints, they closed them up tight and then irrigated with a needle once a day with penicillin. The brain men even irrigated the ventricles daily with penicillin through trephine holes.
            Mattie's impression was that, true, the penicillin stops the spread of infection, but that neither that nor the blood is the whole story by any means – the biggest thing is probably that with the penicillin more as a morale booster – the men have more confidence in doing radical things that would have been considered almost mal-practice before this, that their surgery is actually better, and consequently they are finding that they can very nicely get away with things they never thought possible before.
            When Mattie returned from this trip he wanted everyone to get a chance to go down and see these things going on while they still have the business – business is naturally slackening off greatly there right now. He asked the Old Man about it and got an O.K. Anyway, Bret, Ralph and Phil went off today. Who goes next, I know not, but I hope that I go soon before things cool down too much down there and there won't be the cases to see that there are now. When and if I get down to see some of this myself I shall let you know more about it.
                                                                                        Loads of love,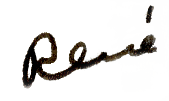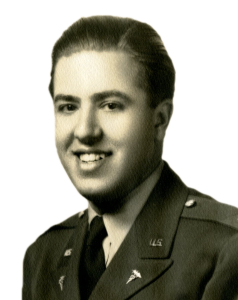 .
Watch for my next letter
June 29, 1944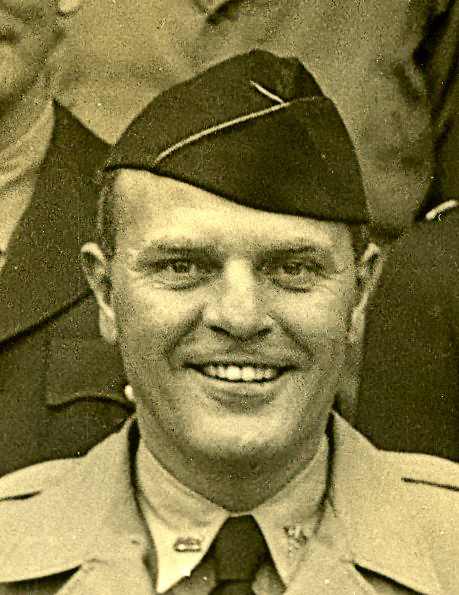 René tells his parents that Mattie (Dr. Carleton Mathewson) came back from his visit to the General hospitals in the rear and gave the other doctors "a most interesting talk on what is going on there."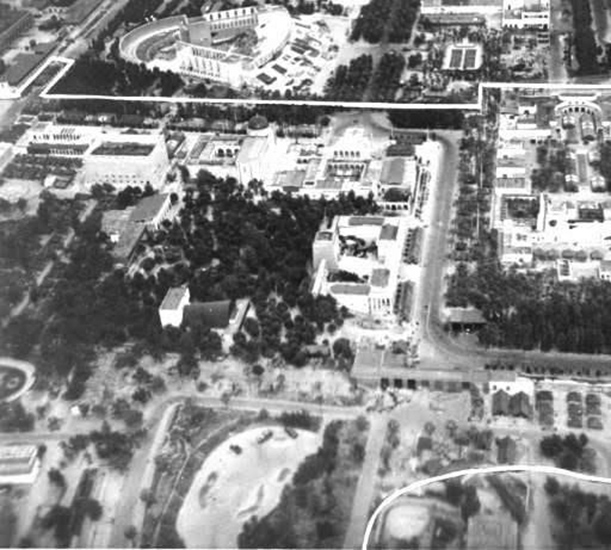 According to René,  the doctors of the "Barnes Hospital outfit … are blood and penicillin fiends." He was referring to the 21st General Hospital, which was staffed by medical personnel drawn from Barnes Hospital and the Washington University School of Medicine, St. Louis, Missouri. The photograph above is an aerial view of the 21st Hospital during its stay in the Naples-Caserta area, where they was located from December 29, 1943 to September 26, 1944.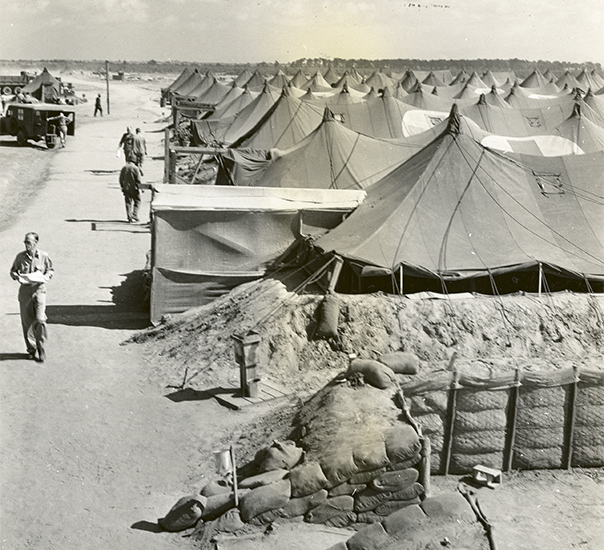 This photograph shows the tents that the 59th Evacuation hospital was working in while they were in Anzio.

Click here to add your own text