April 22, 1944
No. 17

Dear Folksies,
          We had an excellent U.S.O. Show out here the other night and it certainly went over with a bang. Act I: Blond songstress who hails from Whittier, California by the name of Rose Marie Meyers. Her most popular song was "Take Me Back To the San Fernando Valley". Act II: A fast-talking act between a gal and a guy dressed as a Civil War Veteran – a rather spry one to say the least. Act III: The Grand Hypnotizing Act. The hypnotizer called for volunteers out of the audience, taking our enlisted men rather than patients as 'twas a rather strenuous act that he put them all through. Had one of our most shy Sgts. up there acting like a dog, barking, holding his arms above his head, scratching, and several other prize antics.
          He hypnotized Bill Gratopp into thinking that it was a terribly hot day in June and Bill got hotter and hotter and then suddenly started taking all his clothes off. When he started in on the removing of his pants, he was brought out of the trance. And when he discovered what he had done and where, he made a dash out of the room, still complaining of feeling mighty hot. The guys he brought out of their trances would every so often come up with something akin to post-hypnotic suggestions for they would jump up in their seats as if they had been given the hot-seat, while some just went back to their seats and held their hands in the air for a long time afterwards.
          He also pulled the old act that I had seen Polisk do at SF Hospital a few years ago, hypnotizing a man and having him get as stiff as a board and then stretching him between two chairs, head on one and heels on the other, and then standing on him. It worked well.
          The best act of all, however, was the one with Master Sgt. Melvin Frei and Cpl. Vern Winslow (roommates, incidentally, making it even funnier). Frei was told that he was "Mary" and Winslow was her lover. There were two chairs on the stage and that was supposed to be an automobile in which Winslow was to pick "Mary" up and take her for a ride in the country. He drove the car to "Mary's" door, picked her up, closed the door of the car, went driving down the road and then parked and did some necking. They were in such a clinch, actually kissing, that they practically had to be pried apart. It was really comical!
          Knowing that it was definitely possible that all these fellows could be easily hypnotized and made to do all those things I was pretty well taken in, for I did not think that they would do those things unless hypnotized, as those fellows are by no means the actors of the outfit. The only thing that made me doubt that it was all on the up-and-up was the rapidity with which they were "hypnotized". But, it wasn't until much later that I found out that some of these fellows had been coached a bit in the afternoon and the others, who were actually on the up and up as far as volunteering was concerned, just did what the guy said, as they stood up there on the stage – just to make a good act out of it. The boys really deserved a lot of credit for pitching in and cooperating, but, some of them will never live it down.
                                                                                         Loads of love,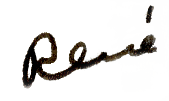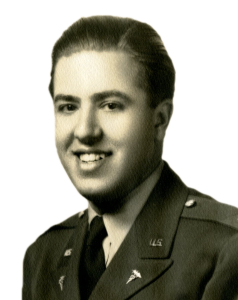 .
Watch for the rest of this letter
April 24, 1944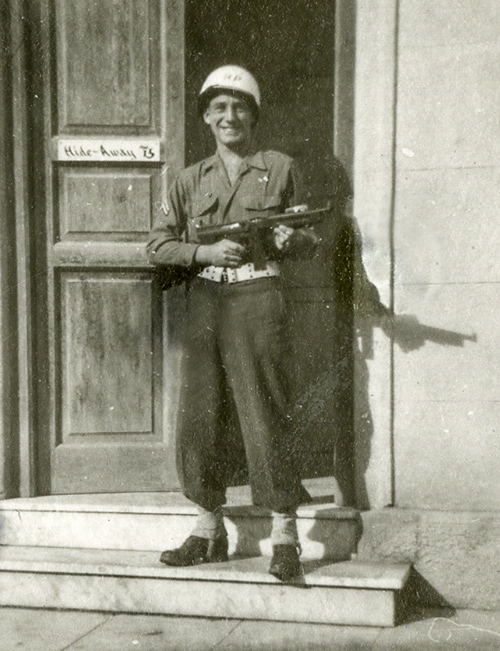 René tells his parents about the excellent U.S.O. Show that included "The Grand Hypnotizing Act" in which Bill Gratopp (above) and Vern Wilson (below) were part of the act.

April 24, 1944
End of No. 17

Dear Folksies,
            We had a feast the other night. My pal, Eddie Accomando really dished up a swell one! We had real live, honest-to-goodness steaks, fresh off the fire, cooked to the taste of each individual concerned, as we went through the mess line.
            It was quite a job to put out steaks in that manner, but 'twas wonderfully done. 'Tis the first time that we have had them in our own mess since overseas. The meat was just right for steaks for a change and the boys had the inclination, sooo. Along with yonder steaks we had some swell French-frieds that were canned – they came that way and all that had to be done was to heat them up. Also had good lettuce salad, peas and peaches. Unfortunately, my spies had not been at work that day, and as a consequence I had foolishly eaten breakfast and lunch, and as a result only had room for 3 of those steaks that night.
           After supper I over-heard Eddie talking to one of the nurses who had been complimenting him on the good dinner. He told her that the bunch was awfully hard to please and he always figured that he was more than satisfied if two certain people were happy with any meal he cooked. He wouldn't tell her who the two were, but I wonder who the other one is?
             My spies did alright today for they have already warned me of the chicken dinner coming tomorrow night. Real, whole chickens – not the canned stuff. Yum!
              Before I go further, and while I'm thinking of it, "HAPPY MOTHER'S DAY!!!" Consider yourself kissed, Mom.
            Saw Bing Crosby in "Dixie" last nite and 'twas very good. You ought to see it.
                                                                                         Loads of love,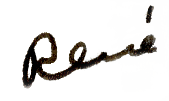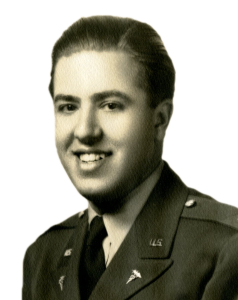 .
Watch for my next letter
April 25, 1944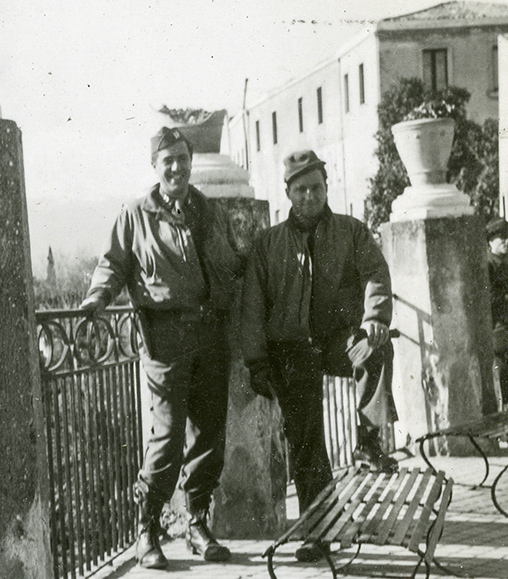 René with his "pal" Eddie Accomando – in Taormina – during their road trip around Sicily.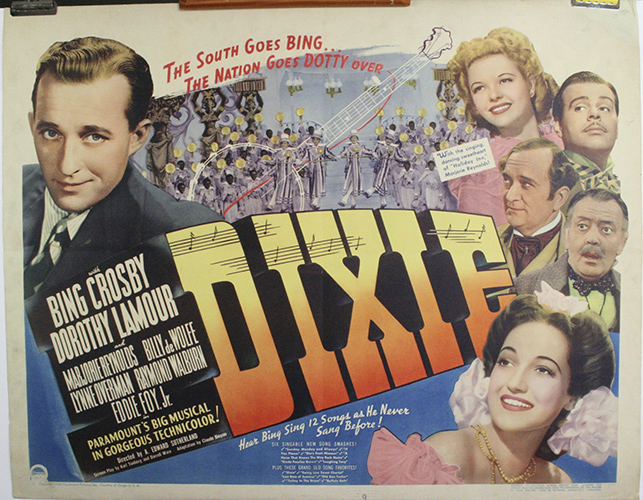 René recommends that his parents see "Dixie" starring Bing Crosby.

April 25, 1944
No. 18

Dear Folksies,
           Nothing new except the deluge of V-mail pages that I received from you this A.M., so, while I still have time I figured that I better answer them pronto.
            I was interested in Lois' letter to you, Bobsy. I haven't heard from her in a few weeks, though I have read a couple of her letters to others (Fran Trembley and Ed Morrill). I don't like the sound of that "continuous cold" business – but actually I don't think she has gotten rid of the one she had way back in October. I think, however, that her itching is going to be cured rather rapidly. From what I've heard through George Davis, your reactions to her letter are just about correct, also.
                                                                                         Loads of love,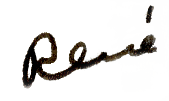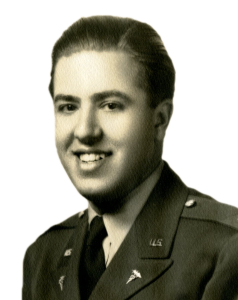 .
Watch for my next letter
April 27, 1944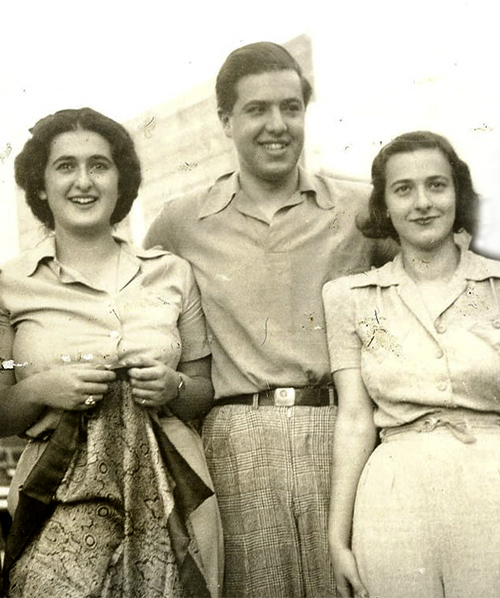 René mentions that Lois wrote a letter to his sister Bobsy (Barbara)
Left to right: Barbara, René and Marie-Louise (his two sisters).

Lois also wrote to Fran Trembley (shown above with René in Africa) and Ed Morrill (shown below with René in Palermo).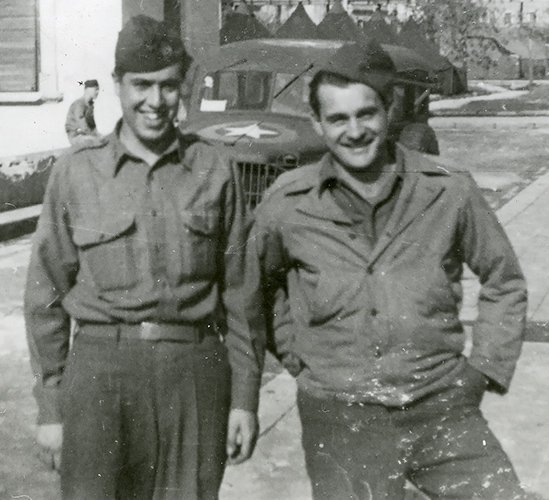 April 27, 1944
No. 19

Dear Folksies,
            It's really a wonderful feeling to be absolutely up-to-date with letter writing for the first time, I think, since being overseas. I don't owe a bloomin' person a thing right now – or at least I won't after I answer Henriette and Spiro's sweet letter that arrived yesterday.
            Pat Barry's friend Bill Vinney popped in most unexpectedly the other night. He's the guy we spent a good deal of time with in Africa when he was there – parties with Hal, Fran, Pat, Vinney, etc. I think I told you of the one when the six of us went to a place where they tried to charge us some $57 for supper for the 6 of us. They wanted $34 for the two bottles of champagne we had gotten. Well, we ended up paying them about $20 for the whole caboodle ('twas a steak dinner). Vinney was in my class at Stanford and is a swell guy. He has been home on rotation already and came back this way because he is such a fluent linguist, particularly French!
          Night before last saw another good movie – Claudette Colbert in "No Time For Love." And last night I saw another pretty good one, Bette Davis in "Old Acquaintances". Other than that, nothing new. Sitting around doing nothing most of the time. Walking to the PX for rations, walking around town for exercise, etc.
          Dad, It sounds like the Greenberg party was a repeat of the old Roman affairs. You poor boy, having to eat all that crab! What a meal! Which reminds me, we have had excellent chicken twice in the last week – one would almost think we are being fattened up for the kill.
           Did I ever tell you that it was Jack Dunlap's brother who won the Nobel Prize for engineering this last year! [George Wesley Dunlap won the Nobel Prize in 1942.] He's an ex-Stanford grad, a PhD in Electrical Engineering and won the Ryan Scholarship two years in a row down there.
         Nutting else to write. So, finis.
                                                                                         Loads of love,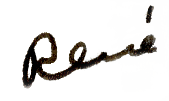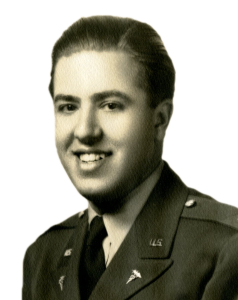 .
Watch for my next letter
May 3, 1944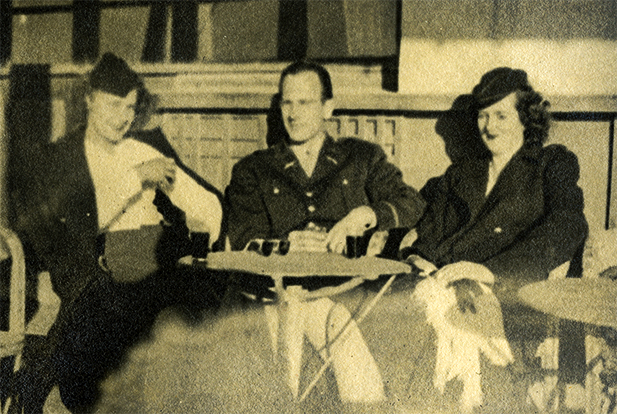 Bill Vinney paid a visit to the 59th. René remembers when he and Lois McFarland, Bill Vinney, Pat Barry, Fran Trembley, Hal Williams and others used to party together.
Above are Lois, Bill and Pat – back in Casablanca in 1943. Below is Hal Williams.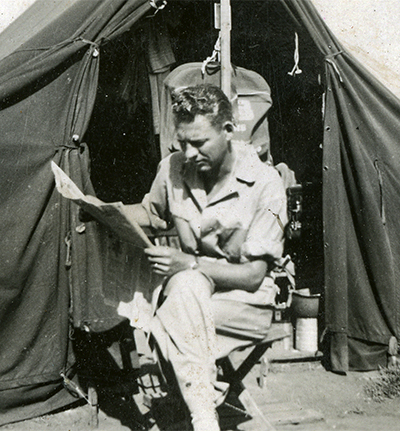 René enjoyed Claudette Colbert in "No Time For Love."

As reported earlier, unbeknownst to René, on January 28, 1944, Yvette Baumann Bernard (his second cousin) and her husband Jean-Guy Bernard were arrested by the Gestapo in their apartment in Paris. Both held senior positions in the Resistance, and Yvette, who was 25 years old, was 8 months pregnant. Alone in her cell, three weeks later, she delivered a still-born baby girl.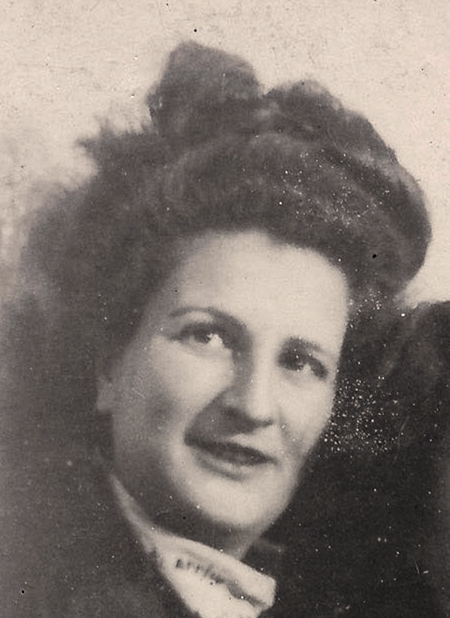 Now, on April 28, 1944, Yvette writes a letter and asks her friend Monique, to deliver it to her parents (Lilice and Georges Baumann). On the chance that the letter might be intercepted by the Germans, instead of talking about being arrested or tortured, Yvette says she is "ill," and instead of saying she is being transported to a concentration camp, she says she is going to a "sanatorium." Jean-Guy was not with her at the time, and she does not know where he is. Their arrest was three months prior, so it is unclear why she says she hasn't seen him in nearly 9 months.

---
April 28, 1944
My dear ones,
       I leave tomorrow morning* for a trip that is unpredictable. I, who loved adventures, have gotten one.
       I have thought a lot about you all, all these days. I am so happy to be the only one ill, and I hope with all my heart that I alone will know the diet of these sanatoria of which one speaks so much but that we don't really know until we have experienced. 
          I am worried sick for my darling love who I have not seen for nearly nine months. In what state will we find each other and, even, will we find ourselves alive? I try to rip these thoughts out of my mind and cannot do it completely.
       Finally, believe me, I am going on this trip full of courage, filled with an immense hope for a rapid cure. I love you all. Do not worry about me, everything has gone well so far.
       I have had news here of friends who are at this sanatorium, and say they are very well, which, in these times, is extremely reassuring."
---
* On April 29, Yvette is in a convoy headed to Auschwitz-Birkenau. Her registration number is 80583.
To read more about René's French relatives, click here.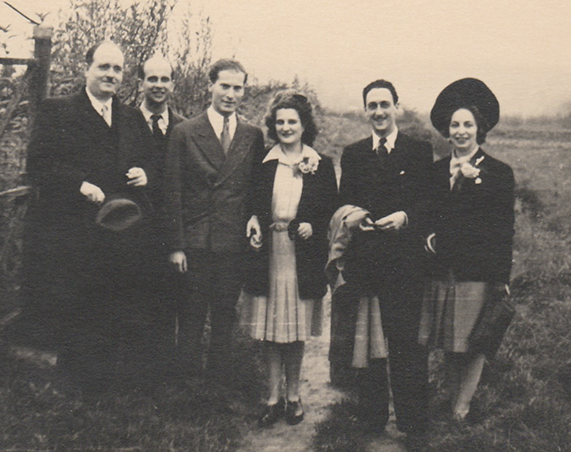 Yvette Baumann Bernard and Jean-Guy Bernard – (above) in October 1943 on their wedding day and (below) in December 1943.