October 15, 1942

Dear Folksies,
       Yes, still here, and probably will be for another four or five days anyway, maybe longer, who knows???
       We are continuing to get in equipment and we now have our own transportation – that is 8 vehicles that we were supposed to have had long ago. We have brand new vehicles and have pretty yellow stars painted on them. I now understand that all army vehicles are going to have these yellow stars – why, I know not as that just makes the cars more difficult to camouflage.
       Last night we had orders to buy the sun tan uniforms (summer stuff) again. I was glad that I had been unable to turn back some of my sun-tan stuff at Ord, as I only had to buy one more set now, instead of several sets as some have had to do. And the prices have gone up for some darn reason.
       Just what all this means we do not know, particularly in view of past escapades of the 59th. In all likelihood we are going to be going to some other camp before shoving off, but of course, no one knows anything. At the moment, we anticipate being here until at least next Thursday, as we sent out laundry yesterday that won't return until next Wednesday, and we are also scheduling a party on Wednesday night. Of course, all good plans of mice and men…..
       We have gotten in some better books now than we had at Ord – only about half of our supply has come in so far, however. We have a good two volume book on tropical medicine – a book that we lacked in the other supply. We have several small books on various specialized surgery, anesthesia, etc. Incidentally, one of the books might be of interest to you if you have not already heard about it – Jolly's Field Surgery in Total War (written about the Spanish War).
       Nothing much else that is new around here. It has been pouring on and off since we have been back – sort of incongruous after they took our over-shoes away!
                    Loads of love,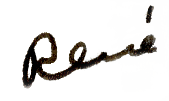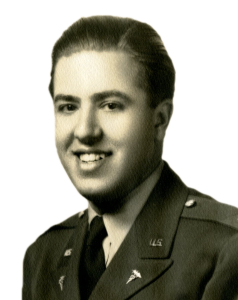 .
Watch for my next letter
October 19

October 19, 1942

Dear Folksies,
      'Tis now a beautiful Monday afternoon after a likewise beautiful Sunday. Yep, at last we have had an eclipse of the rain and horrible weather and for the first time in a week, we saw the sun attempt to appear on Saturday afternoon.
We had a funny experience when we were sitting in a restaurant the other day. A somewhat slightly inebriated fellow from the 3rd Div. came up to our table and having seen that I was an M.C. (and I don't mean Master of Ceremonies), wanted some advice. He has been in the Army since 1934 and recently he has had trouble with his heart – trouble that being noticeable coincident with his hangovers. He wakes up in the middle of the night and feels his heart kind of stop for a second and he feels pressure from below pushing his heart up. He occasionally get this also when it isn't from a hangover and when he had gone to the dispensaries they have never found anything wrong so he has never landed in the hospital for a check up for it. Now, he is worried about himself, particularly because his outfit is going overseas and he doesn't want his heart to bother him.
He kept repeating and repeating himself, over and over again, so that it got monotonous. At first when he came to the table, apologizing for interrupting – that he had so much respect for an officer, etc. but saw that I was a doctor, too, so thought it might be O.K. for him to come up, etc., etc. etc.
When he first came up, I stopped eating, but soon found he was going to stay all evening, so continued to eat while he talked – and next thing he was seated along with us for the duration. The funny thing is that he was an apparently intelligent fellow, and well mannered, despite the alcoholic content of his blood. And if he had not repeated himself so many times, we would probably not have considered him under the effects at all. Anyway, I repeated several times about ectopic beats, advising him to take bisodol for his hangovers, etc. until it got monotonous. Finally he left us as we finished dessert.
Actually there isn't much to report on the last few days, except that Bill Newsom and I have been at a new job. Saturday and today we have been working at the dispensary that is run for the 2nd Army over in their area. It has all been a funny deal. The outfit that was running that dispensary is no longer around, so they had to have help over there immediately on Saturday.
A Capt. was left in charge and Bill and I went over there at 7:30 A.M. on Saturday with five of our enlisted men to help. When we first got there, there was a Col. a Major, the Capt. and 4 or 5 Lts. They showed us where the very inadequate stuff they had was kept, how the dispensary was run, and were then gone mit de wind – even the Capt. who was in charge.
Bill and I saw over 50 patients in the following two hours and sat around wondering what we were supposed to do next – no return of any of the officers as yet. Finally we sent for our transportation to come back to our headquarters – as we had been told that we would only have to work there about 3 hours.
This morning we went over to the dispensary we found the Capt. Arriving about 10 minutes after us, and by golly there was another Capt. M.C. and 3 Lts. M.C. from other outfits who had also been detailed to work there. Pretty soon the Col. who is the Post Surgeon showed up and he asked which groups the enlisted men working there were from. And when told that our men were with the 59th he darned near blew up, saying, "Why, we don't want the men from the 59th here, they're too busy packing up and getting ready to leave!!! He wasn't talking to us, so Bill and I kept quiet and laughed to ourselves and our men.
The thing was that the Col. in charge of the 2nd Army had ordered us there and now the man in charge of all Medical units on the Post was countermanding the order. It was all very funny and the Capt. In charge was in a muddle. He is going to the 1st Col. this P.M. to straighten things out and probably we won't go back there. If the three men they now have there do some work they can easily handle the job, but if some of the stuff we saw this A.M. is any indication, they will be having their lunch brought to them instead of being able to quit around 11 A.M. as they did today.
One of the Captains and one of the Lieutenants saw a couple of patients this A.M., but Bill and I saw about 150 of the 200 patients that wandered in for sick call between 7:45 A.M. and 11 A.M.
We ran into some rather interesting stuff and the only part we regretted was the inability really to follow many of the better cases. We had a fellow with a thrombus of a small vein of his foot that produced a pitting edema of his lower leg (no varicosities); another man with extremely mobile pattelae that get locked on one side or another at times; another fellow with a dislocated cartilage in his knee; several sprains, backaches, epidermophytoses, etc. And we picked up a couple of pneumonitises, also. All in all, it was fun today, though Saturday we just had a lot of athletes feet and minor, uninteresting stuff.
Sunday, yesterday, we went to visit Col. Monroe (Tom) in Victoria, which is about 23 miles from here. That is where Clara, his wife, is staying and Tom gets out there a couple of times a week.
They are staying with an old settled family in that little town and we had met the lady and her husband at the party for the 15th infantry on October 9. They are a kick. The lady, a Mrs. Woodring, is one of these talkative but intelligent women who can talk rapidly besides continually. We found it awful hard to keep up with her because of her speed, her southern drawl and the words she used that we were sort of unaccustomed to.
We had some wonderful waffles there – the first since leaving home. Though their iron was a circular one, instead of a rectangular one like ours, the waffles were every bit as good.
How long Tom will be around we don't know, but he is hoping and so are we, that we will be going along with him. There seems to be pretty good indication that we will be, though we may leave a bit later. It would really be swell to be going along the same area, as Tom is awfully nice and so are some of his men.
                    Loads of love,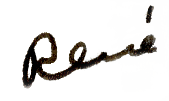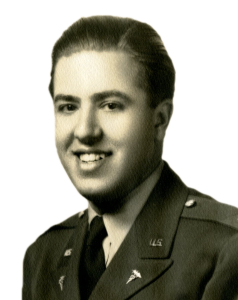 .
Watch for my next letter
October 20

"We had some wonderful waffles there – the first since leaving home. Though their iron was a circular one, instead of a rectangular one like ours, the waffles were every bit as good."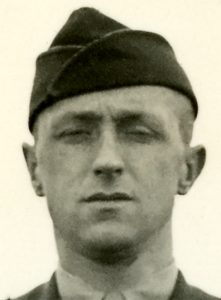 Bill Newsom and René have a new job.

October 20, 1942

Dear Folksies,
      Last night we went to see "The Major and the Minor" with Ray Milland and Ginger Rogers. It was a marvelous picture and if you haven't already seen it you definitely should. It was a scream and we howled all the way through.
We had gone to the show in a jeep that George Sterba drove (he being transportation officer) and when we came out we decided to take a little short cut to the jeep, instead of going through the mob directly in front of the theater. That was fatal!! In the dim light that surrounded the theater we forgot that this place is at times a bit moist underfoot and the next thing we knew we were slushing through mud. Luckily it only reached the top of my low shoes and splashed the rest of the way up to the knees, so that when we sauntered into the officers' club we were only mildly clay colored from the knees down. The stuff brushes off very easily, however, if allowed to dry on the clothes, so it wasn't so bad as it might sound.
                    Loads of love,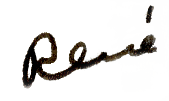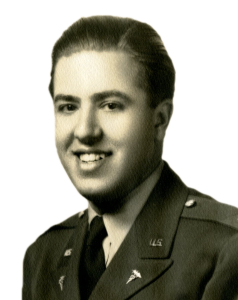 .
Watch for my next letter
October 23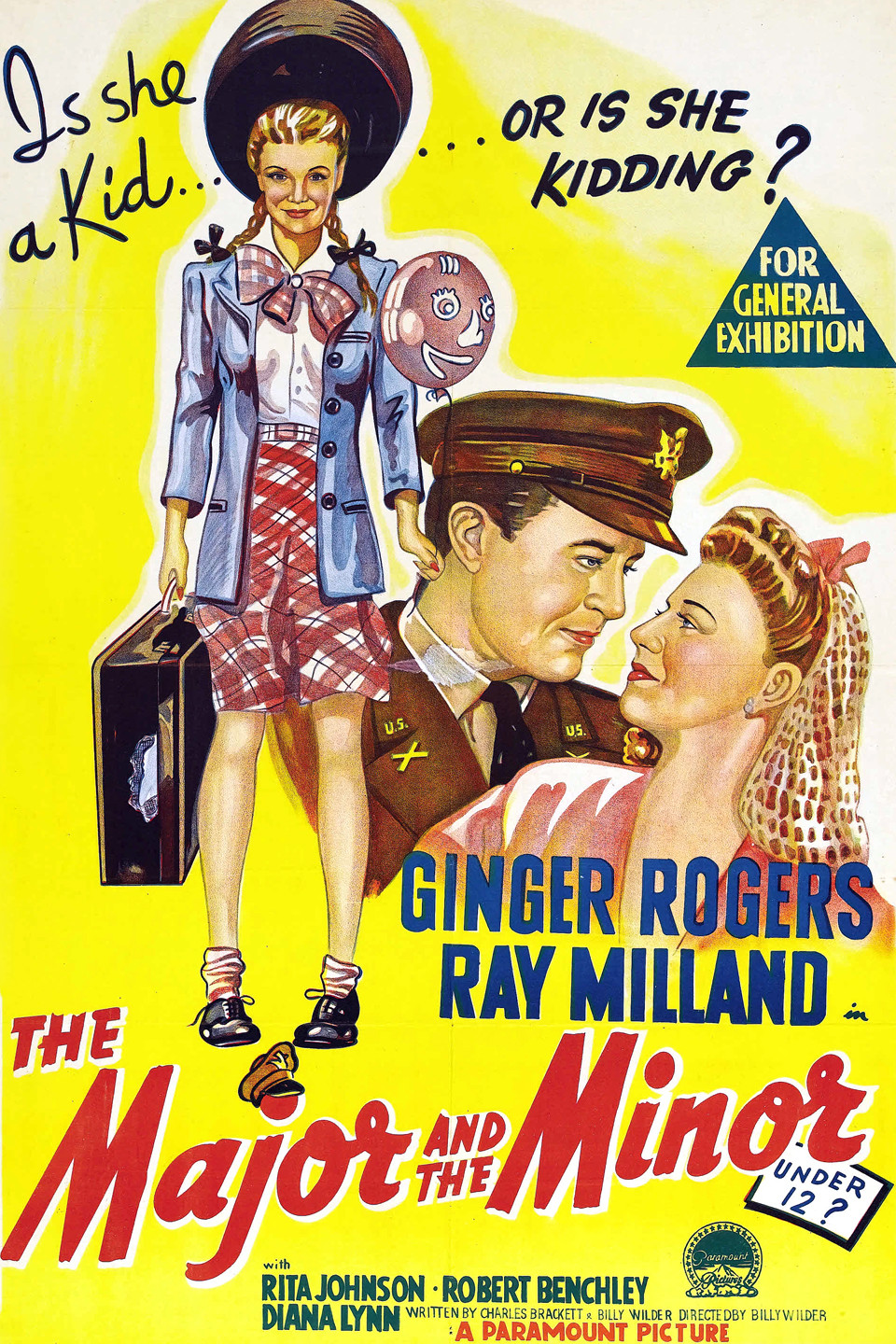 "It was a marvelous picture and if you haven't already seen it you definitely should. It was a scream and we howled all the way through."
October 23, 1942

Dear Folksies,
      Tuesday A.M., Bill and I spent as usual in the dispensary and saw our usual run of patients. In the afternoon we took a hike, that is, all the officers, and we went out to the lake that is situated on the Post, but about 3-1/2 miles from our barracks. It was a beautiful day and the hike was enjoyed by all. On the way back Mattie made us take a detour and go through the obstacle course. As I had my camera along, I decided to turn photographer instead of hurdler. So I planted myself down by the water hazard – the one where you have to swing over several feet of water on a rope and jump from the rope as you approach the opposite side – hoping not to fall back into the water. I took six pictures there that I hope turn out well, as they show various members of the 59th in various graceful or non-graceful poses – both on the rope and in the water.
      Wednesday worked in the dispensary in the A.M. and then a medical and surgical conference in the afternoon.
      That night the officers and nurses gave each other a party. That is the officer' club (ours) furnished the liquid refreshments and the nurses the decorations and the solid refreshments. The party was in our own mess hall, after benches and tables were cleared away. Bob Escamilla, as president of the club, had obtained a small band to play for us and it was really good. One of the band members played the Bass Viola and naturally Bob stepped in and relieved him several times. Bob is really good on that thing, for, as you know, he was the original slapper with Ted Lewis' orchestra several years ago.
      The mess hall was decorated à la Halloween with black and yellow streamers hanging from the four-by-fours of the roof, and there were a few black cats scattered around – the original cats having been drawn by Lois. There was a big sign put up saying "The Chat Noir" which I finally made them change to a more correct "Le Chat Noir." The party was quite a success.
      Late Wednesday evening, Bill and I were informed that we were officially relived from our duties at the dispensary. It was all very funny! I believe I told you about the Col. who came in storming that he didn't want any of the 59th burdened with such extra duties as "they are packing up to leave." Well, apparently that Col. told the Col. who had ordered us over there, that he didn't want us there, so finally after a few days the order came from the Col. who ordered us there, ordering us out again.
      Now Bill and I are sort of free lancers as we don't have to go back to the wards that we originally worked on, as there is no need for us there. As a consequence, yesterday and today we stuck around Surgery for a little, then made rounds on the orthopedic wards and then observed in the orthopedic clinic. We probably will do some of the work in the orthopedic clinic in the next days.
      We continue getting supplies and things are progressing pretty well. The men are very efficient by now and are turning out the boxes at a pretty rapid rate.
      George Sterba last night got a six-day leave O.K.'d so he took off to see his family in Chicago. As he is our supply and transportation officer you can draw your own conclusions.
                    Loads of love,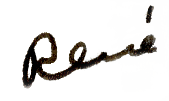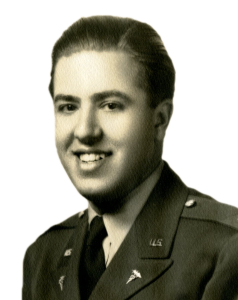 .
Watch for my next letter
October 25

Camp Pickett Obstacle Course

"Col. Mathewson shows how it's done."

Carleton Mathewson (Mattie)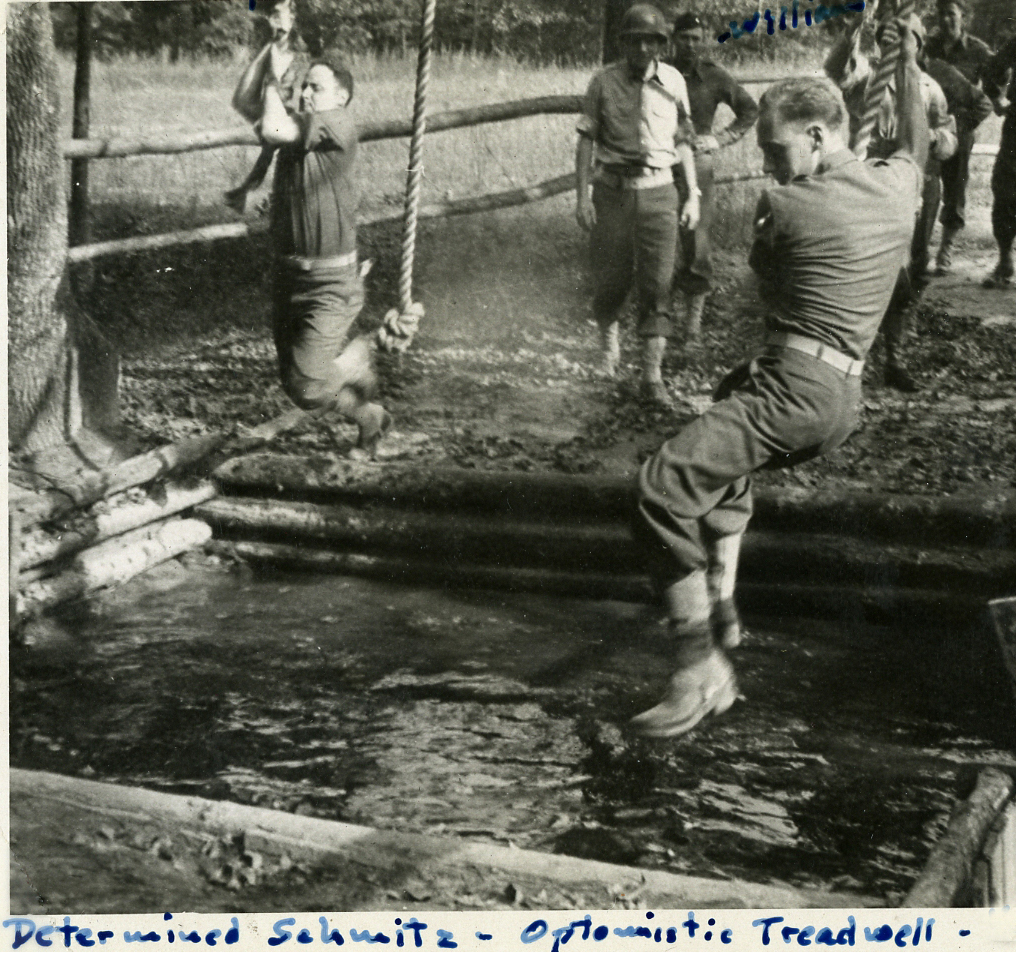 "Determined Schmitz – Optimistic Treadwell"

Len Schmitz (Schmitty) and Bob Treadwell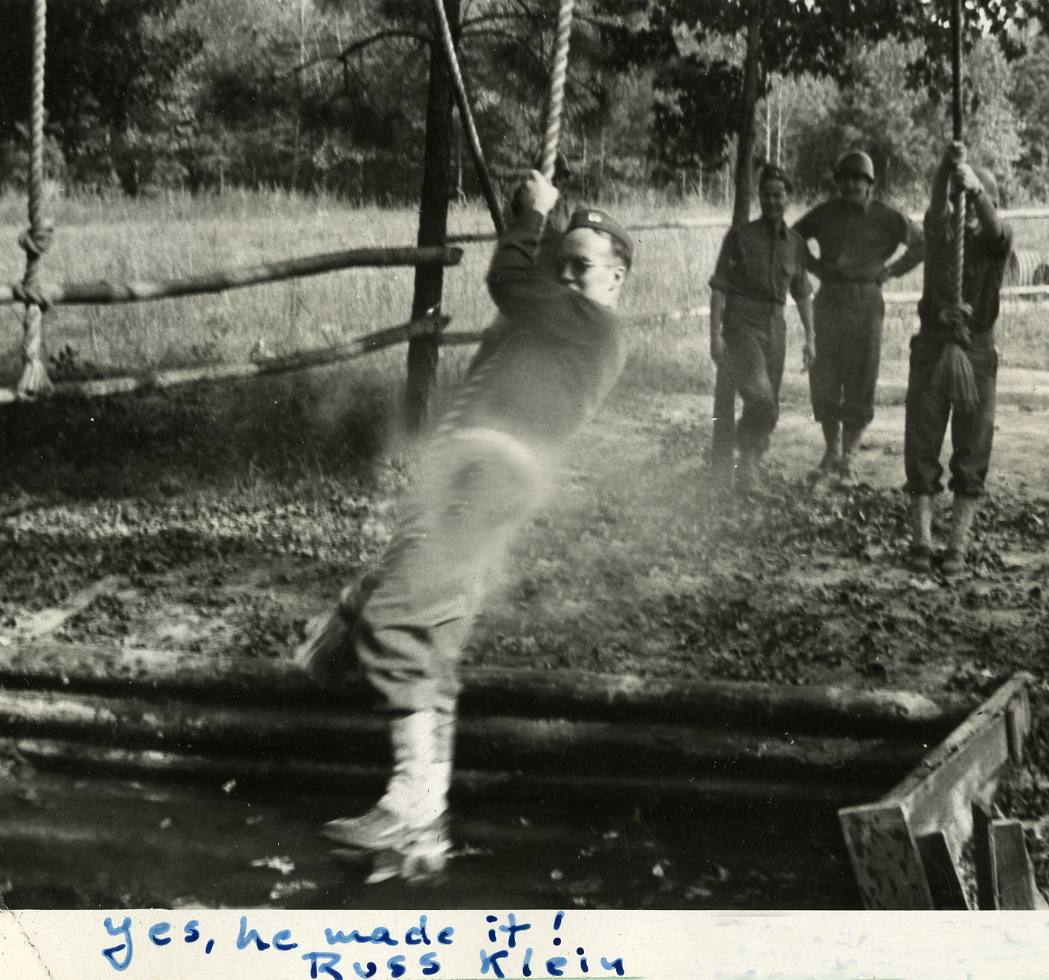 "Yes, he made it! Russ Klein"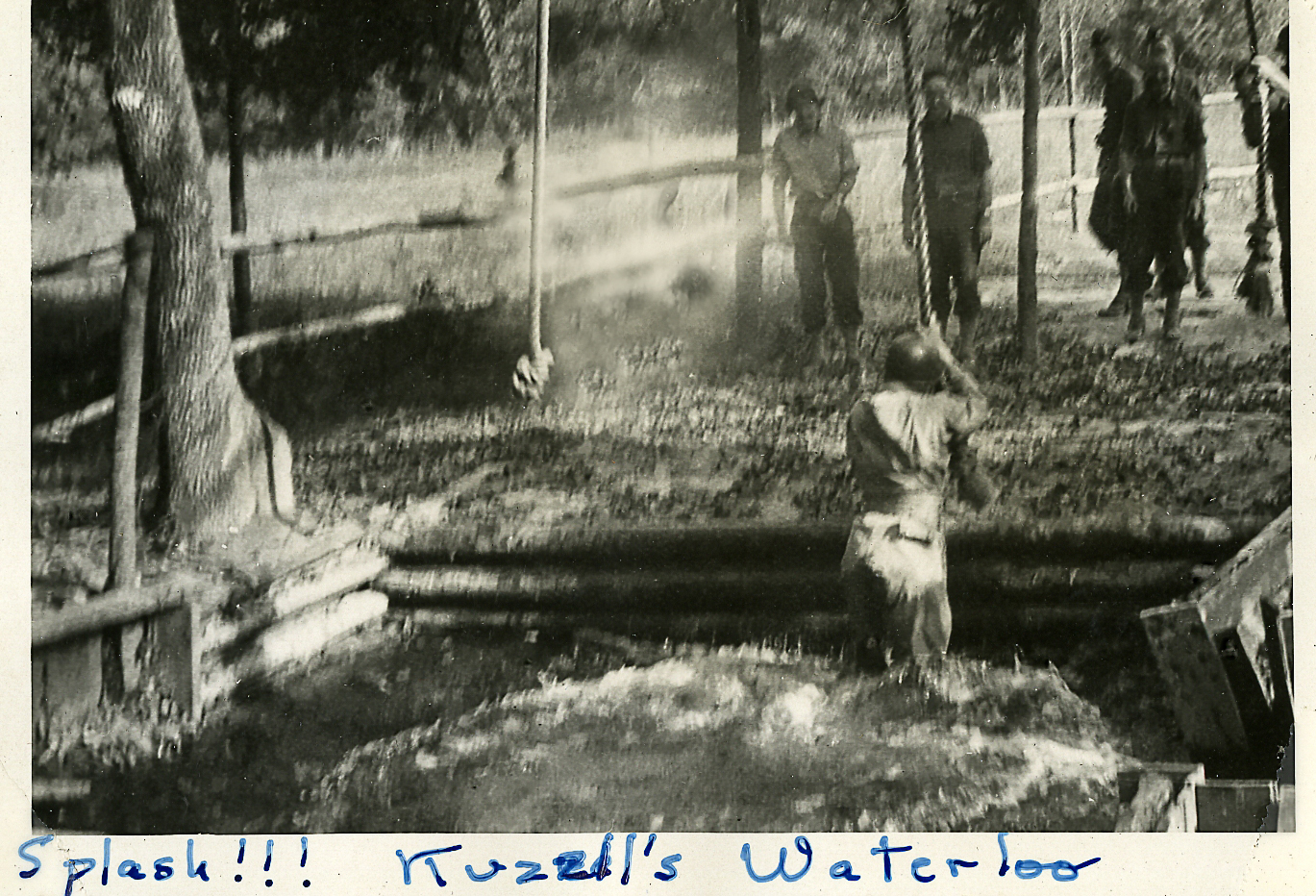 "Splash!!!  Kuzell's Waterloo"

Bill Kuzell

October 25, 1942

Dear Folksies,
       The last couple of days have been rather uneventful. Friday night Lois and I went to a fair picture, "Get Hep to Love," with Gloria Jean and "The World at War." The latter was nothing but a series of newsreels but was pretty interesting, though on the morbid side. After the show we stopped in at the officers' club where there was a party in progress. We stayed only a little while then home to bed early.
       Alain is now in New York and he is working in an advertising firm for some South American stuff. He admits that business is pretty bum, but if they survive conditions now, then they ought to do pretty well. I don't quite get it – whether he put some money into it himself, or just what. On top of that he says that the draft board has told him to be ready for a physical exam within two weeks.
       Last night I was Officer of the Day (or Night) so couldn't go far. Instead, played bridge with Lois, Bam and Fran in their barracks.
       'Tis all for now. And please don't get too damn tired, Dad.
                    Loads of love,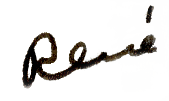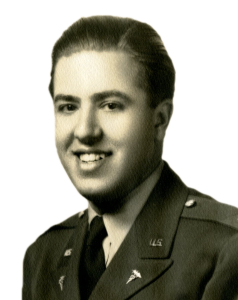 .
Watch for my next letter
October 28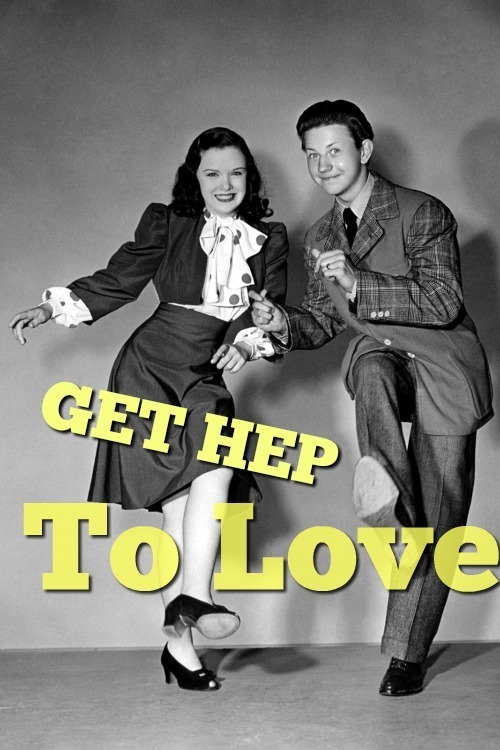 Gloria Jean and Donald O'Connor in "Get Hep to Love"
October 28, 1942

Dear Folksies,
We are rather definitely going to be here for a week or more I imagine. In fact, damn it, there are rumors circulating now that we might even be here for Thanksgiving and Christmas. What a life!
The Colonel, just returned from Washington D.C. where Roy Cohn and Frank Gerbode went with him on supposedly official business and Roy comes back with the story that he himself talked to someone in the Surgeon General's office who thought we were overseas or really didn't know that we were anywhere. Knowing Roy, and the lack of truth in his past rumors, I naturally discount about 80% now, but it all seems to make a good story if you saw one of the last New Yorkers in which there was a cartoon of a General in the War Department office saying to a file clerk, "Now, you don't mean to say that you have misplaced the 8th Armored Division, again, Miss Smithers?" You can readily realize that it applies to the 59th much more appropriately.
One of our sentries had a funny experience the other night. He was walking his post and it corresponded partially to the post walked by one of the M.P.'s of the Camp and the latter was supposedly guarding the nurses' barracks. Our man walked along with the M.P. for a short distance and in the course of conversation our boy told the M.P. about an autopsy that he had seen the day before, an autopsy of a man shot with a machine gun. I don't know just what details our boy used, but the next thing he knew he was just spouting to the cold thin air — he looked beside him and the M.P. was no longer there. The wonderful M.P. was flat on his face in the thick mud beside the road!! Our boy used his good First Aid training and soon brought the M.P. back to consciousness and they continued on their march without further details concerning the autopsy!!!
Which reminds me, we just heard that our 1st Sergeant is quite an author and has written a book about the 59th from the time of its beginning at Ft. Lewis to the present time. He apparently pans the officers a great deal all the way through. Naturally he has changed names all the way through, but apparently they are easily recognizable by anyone in the unit. It has been accepted by the publishers and will not come out until about April. What it will be called I know not, and whether it will be in his own name or a pen name, I also know not, but do imagine that he will use his own name which is Van Horn.
More about the above M.P. guard… It seems that about 2 weeks ago there was an unwanted visitor in the nurses barracks at the station hospital. One of the nurses was attacked and person escaped, unsuccessful. They put up a guard then around all nurses barracks and wouldn't allow anyone other than nurses in the barracks after 4 P.M. Someone got in past the guard at the station hospital on another night so they got stricter and wouldn't let anyone even up to the door of the nurses barracks. This was asinine as there was then no place for them to receive visitors, no way except to have cars honking outside. In fact, the guards wouldn't even go in and call the gals. Finally after the gals all protested, they then allowed men in up until midnight, which was worked out O.K. Anyway, it was one of those guards that was supposed to guard our nurses that collapsed on his face the other night. That's what he gets for talking to someone not in the line of duty while walking his post.
Every morning now, Bill and I are making rounds on the Orthopedic wards with the others and assisting in the Orthopedic Clinic. We have picked up a lot and had quite an interesting time.
Monday evening, saw "Girl Trouble" with Don Ameche and Joan Bennett. Only fair. Last night saw "The Glass Key" which was very good.
Monday night while we were in the show, the weather suddenly changed and it became beautiful and clear – no rain, but only the cold. There was a freezing wind that suddenly came up and by the time we got back to the barracks we had to look at each other to make sure that we still had ears and hadn't dropped them by the wayside on the way back.
Yesterday A.M. the temp. was supposedly 32 degrees and probably colder this A.M., as more frost was visible. Yesterday P.M. all officers took a hike, about 10 or 11 miles, and in the process we saw some machine gun firing and some mortars firing. We got so interested in the latter that Mattie almost forgot to have us start home. It had taken 1-1/2 hours to get out there and we came back in 55 minutes – as otherwise we would have been late for dinner. Cy Kiernan and I were out in the lead and we kept up quite a good pace all the way back.
                    Loads of love,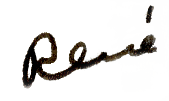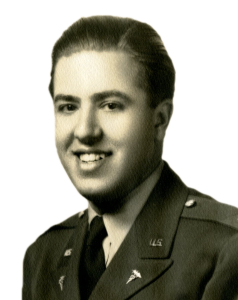 .
Watch for my next letter
October 31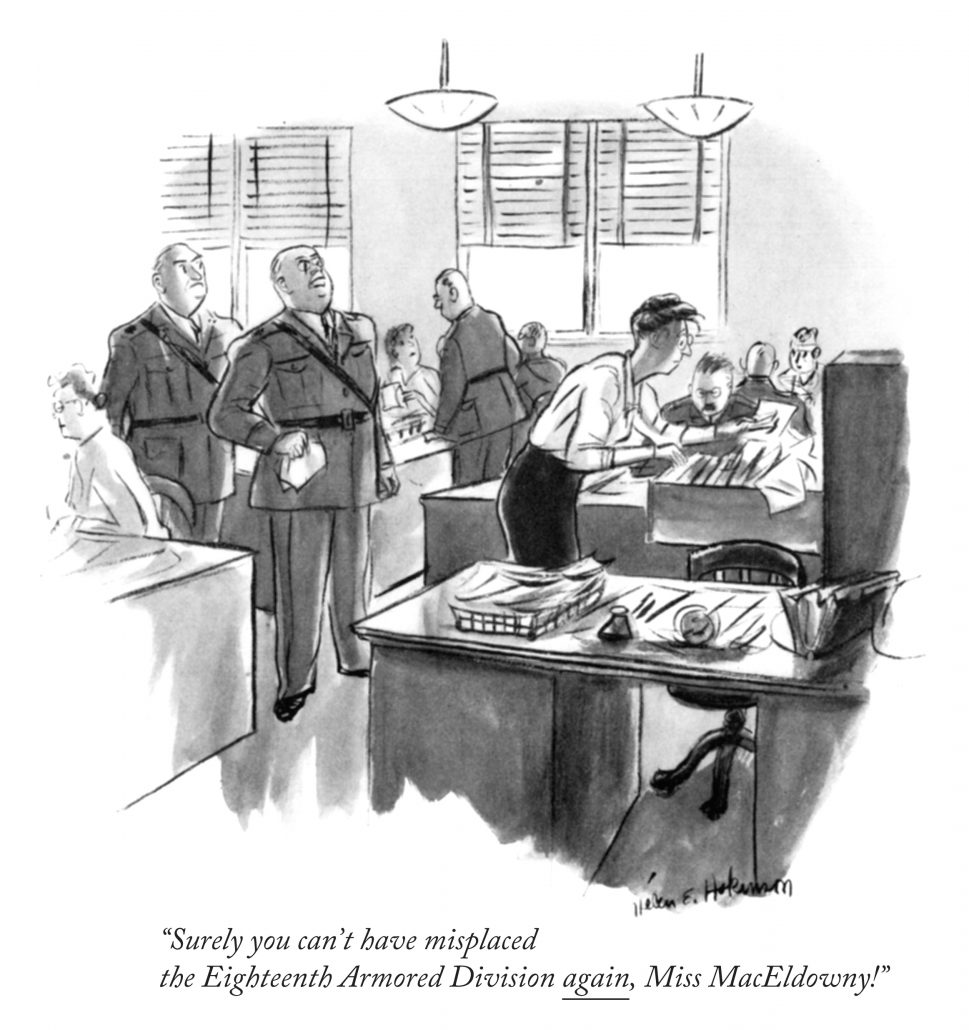 Caption: "Surely you can't have misplaced the Eighteenth Armored Division again, Miss MacEldowny!"
©Helen E. Hokinson/The New Yorker Collection/The Cartoon Bank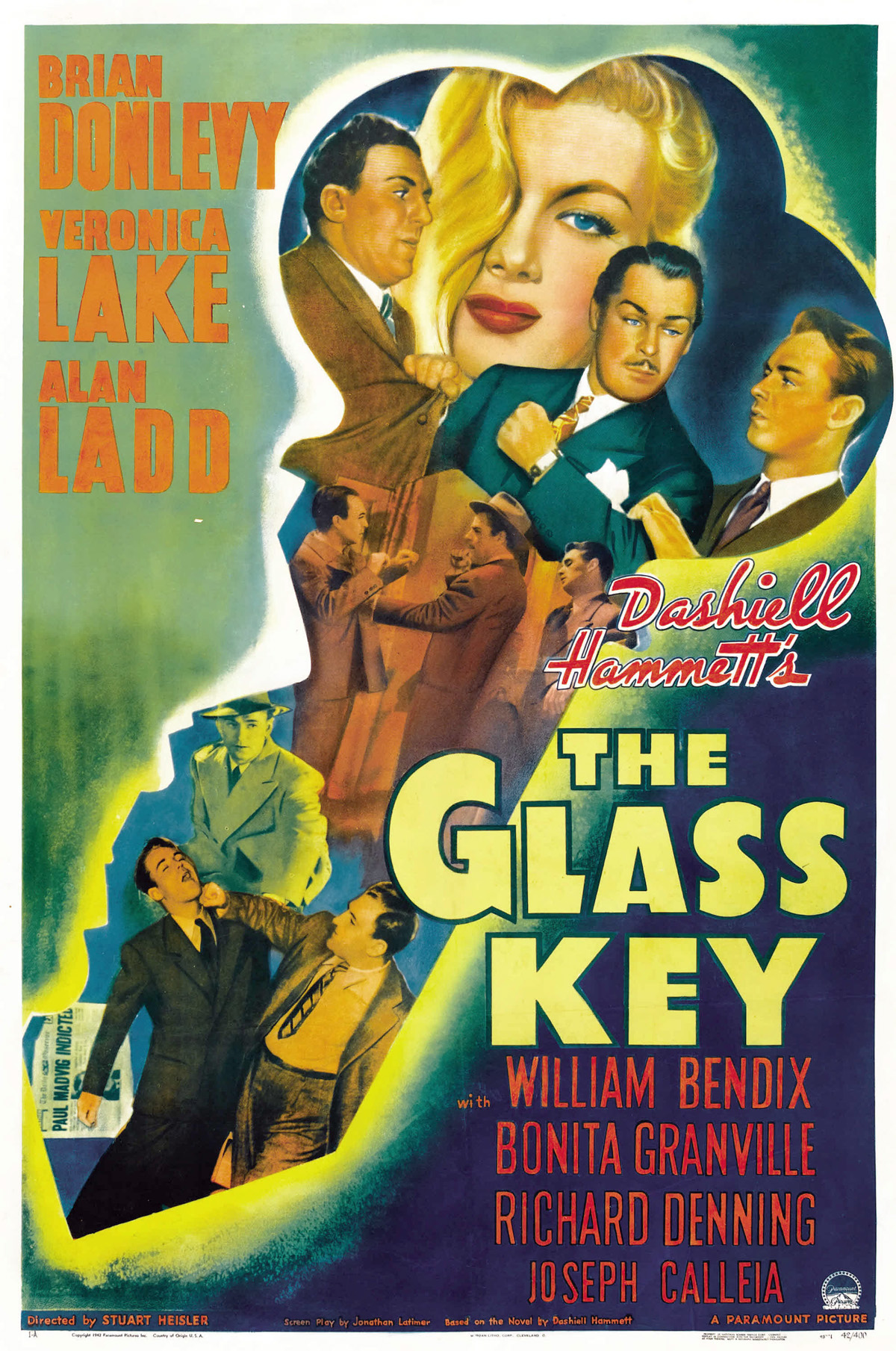 October 31, 1942

Dear Folksies,
Here I am about 10 miles out from camp, in a four-cot tent, living semi-rugged. Paul Stratte and I were sent out here yesterday to run a dispensary for four outfits that are here on bivouac for supposedly 10 days. So you can see, apparently the 59th isn't moving for at least that long.
We got the news on Thursday at about 5 P.M. that we were to pull out by 7:30 A.M. Friday. Paul and I had been selected because we were the only Lts who hadn't been off on some such duty before. The only difficulty was that Paul was in the midst of having Chappell make a bridge for his teeth and I had spent all of Thursday in bed with a bum cold. But Chappie worked on Paul until 1 A.M. and somehow I got rid of my cold by morning – so that both of us felt fine when awakened at 5:45 A.M.
We took two chests full of medical equipment, some Thomas leg splints and four of our own men – all good boys, including our favorite sergeant – and we went over at 7:20A.M. to the headquarters of the 2nd Army to meet the bunch we were joining. We had our equipment and bed rolls in our truck – transferred the stuff to their trucks and at 8 A.M., with musette bags on our backs, proceeded to march out with their four companies that were coming here to camp.
However, around 10:30 A.M. Col. Arnold came alongside the Company we were marching with and told the Capt. that some supposed para-troupers were landed in the neighborhood and we were to play "war" and capture them. As a consequence everyone dispersed – we camouflaged ourselves to some extent and then proceeded to fall sound asleep – the whole medical detachment of 6 men.
There was nothing for us to do but keep quiet while the rest searched for the "enemy" so we managed to sleep until our stomachs growled at about 1:30 P.M. The Capt. came around just about then and he and Paul went in to the camp site to see what the heck was going on. They came back about 2:30 P.M. finally and brought the food truck along with them.
After eating we convinced the Capt. that we should go in and set up the dispensary in case of any casualties from the "war." So, at least we got off the cold ground and come into camp. The rest of the "war" went on until about 9 P.M. but by that time we were snug in our tents and trying to sleep.
We had really expected to see nothing but pup tents — to be sleeping on the ground — and consequently were somewhat pleasantly surprised to find these four cot tents already set up. Each tent has a little stove that really can give off heat if wood is kept around to keep it going. Paul and I had one tent assigned just for the two of us and one tent for the dispensary. Our men were all supposed to sleep in the dispensary tent, but Paul and I got smart and invited our Sergeant – Sgt. Roy Housely – to come live with us so there would be more room in the dispensary tent for the dispensary set up and for the men. I say "we got smart" because this way we have someone to watch our stove and to get up a few minutes ahead of us in the morning to get the fire going. Besides that, this fellow is a good kid and good company. We know how Col. B. would shudder, however, if he knew what we were doing — but do we care, heck no!!
Got up at 6 A.M. – breakfast at 6:45 A.M. and then started getting patients at 7:45 A.M. Paul went back to Pickett with the Capt. to see about our men and ourselves getting paid – as today is pay day. I may be able to go in this afternoon for a little while, as there are some things we need for the dispensary and very little for us to do out here.
Well, here we'll sit for 10 days. If it doesn't rain, it won't be too bad…but knowing this country!!!
                    Loads of love,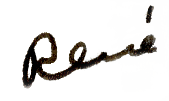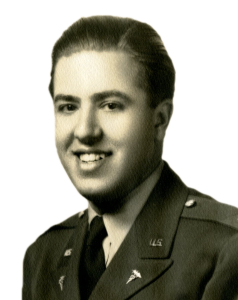 .
Watch for my next letter
November 1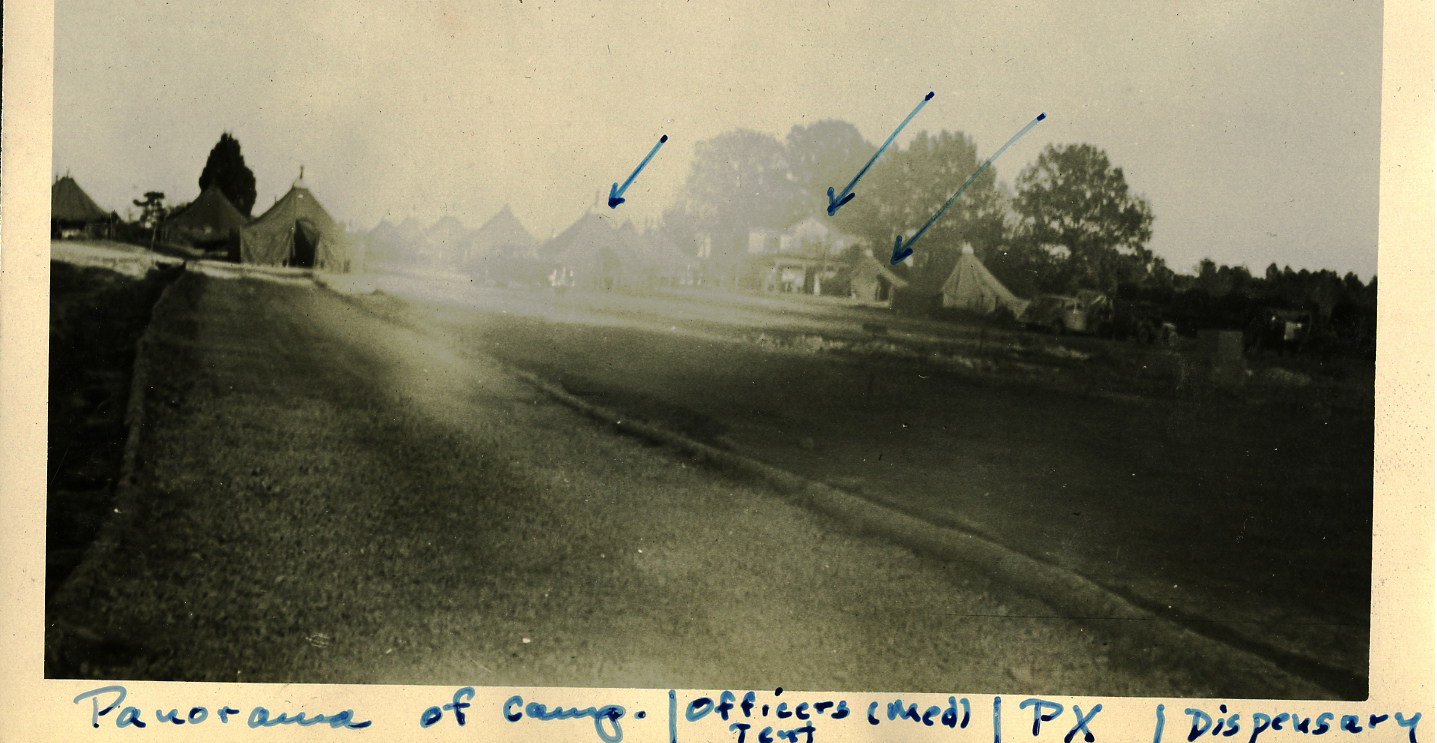 Paul Stratte and René were assigned to run the dispensary at Twin Lakes – an outpost of Camp Pickett.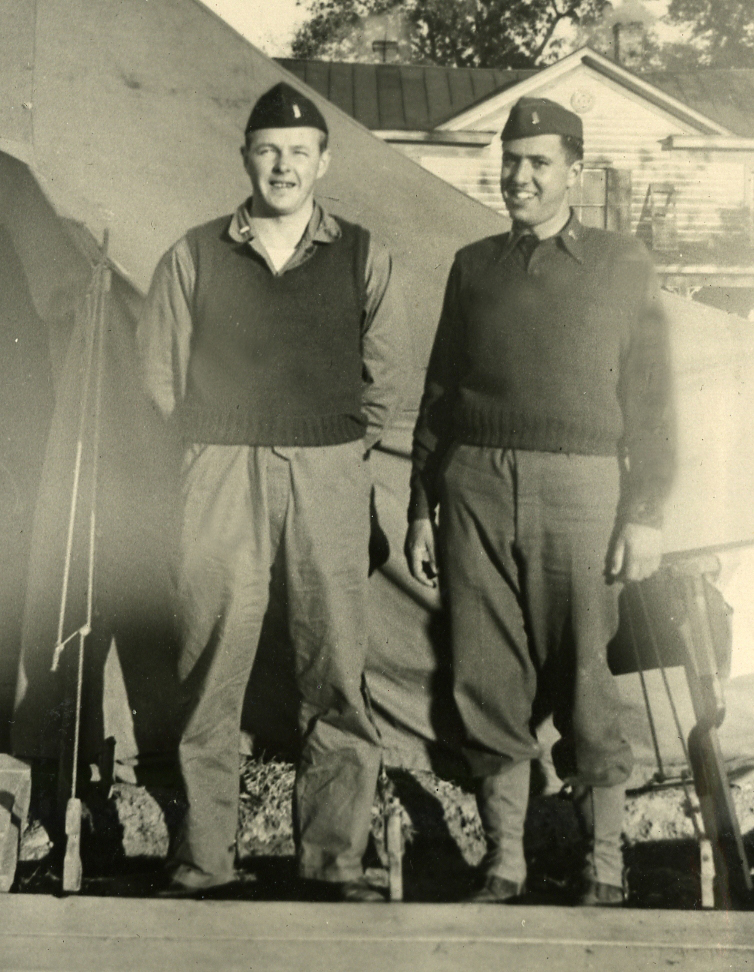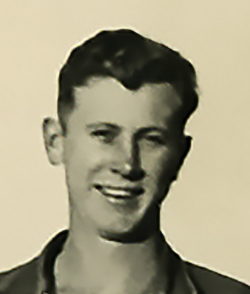 Sgt. Roy Housely – René and Paul invited him to join them in their tent at Twin Lakes